North Texas could be without one of the heroes of its 2017 win over UTSA when the Roadrunners make their return to Apogee Stadium on Saturday.
Wide receiver Rico Bussey Jr. was knocked out of UNT's 23-17 loss to California on Saturday with a knee injury.
His status for the Mean Green's game against the Roadrunners was yet to be determined on Tuesday during UNT's weekly press conference.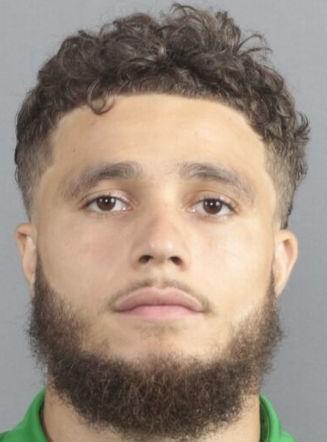 "It's too early to comment on Rico," UNT coach Seth Littrell said. "We are still waiting for some information, but as of now, I would say he's questionable."
Bussey caught 68 passes for 1,017 yards and 12 touchdowns last season, when he led UNT in all three categories on his way to earning first team All-Conference USA honors. He caught the game-winning touchdown in the closing seconds of the Mean Green's 29-26 win over UTSA in the teams' last meeting at Apogee Stadium.
The senior got off to a quick start in UNT's season-opening win over Abilene Christian this fall, catching four passes for 156 yards and a touchdown. Bussey's season has taken a turn for the worse since.
SMU held Bussey without a catch two weeks ago. His only catch in UNT's loss to Cal last week went for a loss of 6 yards before he left the game.
UNT turned to Deion Hair-Griffin to fill in for Bussey and complement Jyaire Shorter at outside receiver in its loss to Cal. Hair-Griffin responded by catching three passes for 36 yards.
UNT knew it would need a few players to move into larger roles this season after losing a few players off its depth chart, including Jalen Guyton.
The Mean Green will need those players more than ever now with Bussey potentially out of the picture.
"We knew the new guys were going to have to step up after we lost Guyton," Littrell said. "Rico can't play every snap. Jyaire has come in and filled a big role.
"Deion has played all the receiver positions and is extremely smart, explosive and fast. The more he gets targeted the more comfortable and confident he gets."
Littrell emphasized that it will be a team effort if UNT has to make up for Bussey's production.
Griffin relishes the opportunity to be an integral part of UNT's contingency plan.
"If someone goes out, someone else has to step up," Griffin said. "That's football. We don't know what's going to happen. We just have to prepare."
UNT quarterback Mason Fine expressed confidence in those players and particularly Griffin.
"Deion did a great job of stepping in," Fine said. "He usually gets 10 snaps on offense. He played 60 on Saturday. We have to have depth behind him.
"We have a lot of great young guys with potential. I am looking forward to seeing how they progress. We need them to progress fast.
UNT aiming to rectify early struggles
UNT made a habit out of getting off to quick starts throughout the 2018 season, when the Mean Green outscored their opponents 148-46 in the first quarter.
That advantage has evaporated in a hurry over the last two weeks.
SMU jumped out to a 21-0 lead on UNT after the first quarter. Cal also got off to a quick start against the Mean Green while running out to a 20-0 lead in the opening period.
UNT is focusing this week on getting back on track early in games.
"We have to get our players more comfortable early and establish the running game," Littrell said. "The biggest thing is to make sure we are running plays we are comfortable with, know really well and can do in our sleep. We have to do a better job executing early."
UNT turned over the ball on its first possession of its loss to Cal and went three-and-out on its next two series. The Mean Green picked up just one first down in the first quarter of its loss to SMU.
"Our effort is there in the first quarter," Fine said. "We are coming out excited to play.
"It's more about execution and being mentally locked in. As the game proceeds, guys relax and play. Guys are more uptight and anxious early. Once we settle in, we get rolling."
UNT's defensive players also cite execution as their main issue early in games.
"In the first quarter we have 10 guys who are doing everything perfect," safety Khairi Muhammad said. "Teams are capitalizing on the one guy who makes a little mistake. Once we fix that, we will start fast."
UNT's defense gains confidence from Cal game
UNT didn't get off to a good start defensively in its loss to Cal but quickly recovered in an encouraging performance.
The Mean Green allowed just a field goal in the final three quarters after struggling early.
"I was proud of the way our defense stepped up," Littrell said. "They gained some confidence. The chemistry is getting better on that side of the ball."
UNT features several players in their first seasons as starters, including linebacker KD Davis and cornerbacks Nick Harvey and Cam Johnson.
Makyle Sanders made his first start of the season at nickel in UNT's loss to Cal.
"It was a new defense and a new feel," Muhammad said. "We came out and executed. It's something we can build from."
Littrell: Conference USA will be a challenge
UNT will open C-USA play when it faces UTSA.
The Mean Green were picked to win the league's West Division in the conference's preseason coaches' poll.
The league has taken its lumps early. UAB is the lone unbeaten team in the conference after three weeks and is 2-0.
Littrell believes the conference will pose some challenges for UNT despite the slow start it has experienced.
"There are great coaches in this conference," Littrell said. "You see it year in and year out. Anybody can beat anybody. There are great players and NFL players. It's very competitive and will be a great challenge."