California made quite the statement last week, one that caught the attention of North Texas coach Seth Littrell.
The Golden Bears upset No. 14 Washington and limited the Huskies to a single touchdown in a 20-19 win.
"They are sound in what they do defensively, their fundamentals are great, they are experienced, and they know what they are doing," Littrell said. "They also do a great job in coaching them."
The strength of Cal's defense makes the Mean Green's showdown with the Bears on Saturday all the more intriguing.
UNT is expected to be one of the more potent offensive teams competing outside of the Power Five conferences in college football and features Mason Fine. The senior is the nation's leading active passer with 9,952 yards.
UNT is promoting Fine for the Heisman Trophy and wants to make a splash nationally.
The Mean Green's game against Cal and its defense suddenly appears like their best chance, especially with the Bears sitting just outside of The Associated Press Top 25 poll.
Cal vaulted into the national conversation with its win over Washington.
The question for the Mean Green is if they can capitalize on the opportunity their game at Cal represents after a rough outing in a 49-27 loss to SMU last week. The Mustangs sacked Fine five times and limited him to 152 passing yards, his lowest total in a game he was not knocked out of due to injury since his freshman season.
UNT's performance against SMU was a stunner. Fine threw for 383 yards in a season-opening win over Abilene Christian.
The question now is if UNT can rebound against Cal's stout defense.
The Mean Green believe they learned from their loss to SMU and will be prepared for the challenge the Golden Bears present.
"We have to execute and not try to do too much," Fine said. "We didn't do that against SMU.
"In this offense, you have to do your job and make routine plays. Those plays will turn into explosives and first downs. Cal has a great defense, but we have a great game plan."
That plan will include getting the ball to senior Rico Bussey Jr. again. UNT's top wide receiver finished without a catch against SMU, ending his streak of having at least one reception in every game he's played in since the beginning of his sophomore season.
"We struggled in a lot of different ways early on and didn't get into a rhythm," Littrell said. "Our first- and second-down production was not good enough, especially early on. We got into too many third-and-long situations."
UNT can't afford a repeat if it wants to be competitive against Cal, a team that doesn't fit with the Pac-12's reputation as an offense-first conference.
The Golden Bears hired Justin Wilcox as its head coach ahead of the 2017 season.
Wilcox had spent more than a decade as a defensive coordinator at national powerhouse programs, including Wisconsin, Southern Cal, Washington and Tennessee. He didn't need long to turn Cal into a solid defensive team.
The Golden Bears ranked 15th nationally in total defense last season with an average of 317.2 yards allowed per game and have been solid again this year. Preseason All-American linebacker Evan Weaver finished with 18 tackles in Cal's win over Washington, a performance that earned him national defensive player of the week honors from multiple outlets.
Weaver is far from the only standout player on Cal's defense. Defensive lineman Luc Bequette as well as defensive backs Camryn Bynum and Ashtyn Davis were all second-team preseason All-Pac 12 picks.
"They're pretty good and fly to the ball," UNT running back Tre Siggers said. "We are going to have our work cut out for us."
UNT knows just how big of a challenge a game at Cal represents and was excited to regroup following its loss to SMU. The Mean Green were also the underdogs in their last game against a team from a Power Five conference.
That didn't bother UNT, which rolled past Arkansas in Fayetteville 44-17 last season.
"We were excited to get back out on the field," Littrell said of UNT's first practice after its loss to SMU. "There was a lot of energy. You have to come back ready to go off a disappointing loss no matter how much it hurts."
That is just what UNT has done this week as it prepared to face Cal in a game that will represent a contrast in styles.
The Mean Green are aiming to get back to their high-flying ways behind Fine, who will look to push past the 10,000-yard mark in career passing yards against Cal.
Fine is anxious for the game and the opportunity to put a tough outing in a loss to SMU behind him.
"I have to distribute the ball better and find my playmakers in space," Fine said.
That could be much easier said than done when UNT takes on Cal, one of the elite defensive teams in the Pac-12.
Key matchup UNT linebacker KD Davis vs. Cal running back Christopher Brown Jr.
UNT is coming off a tough outing defensively in a loss to SMU. The Mean Green allowed 503 yards and seven touchdowns to the Mustangs.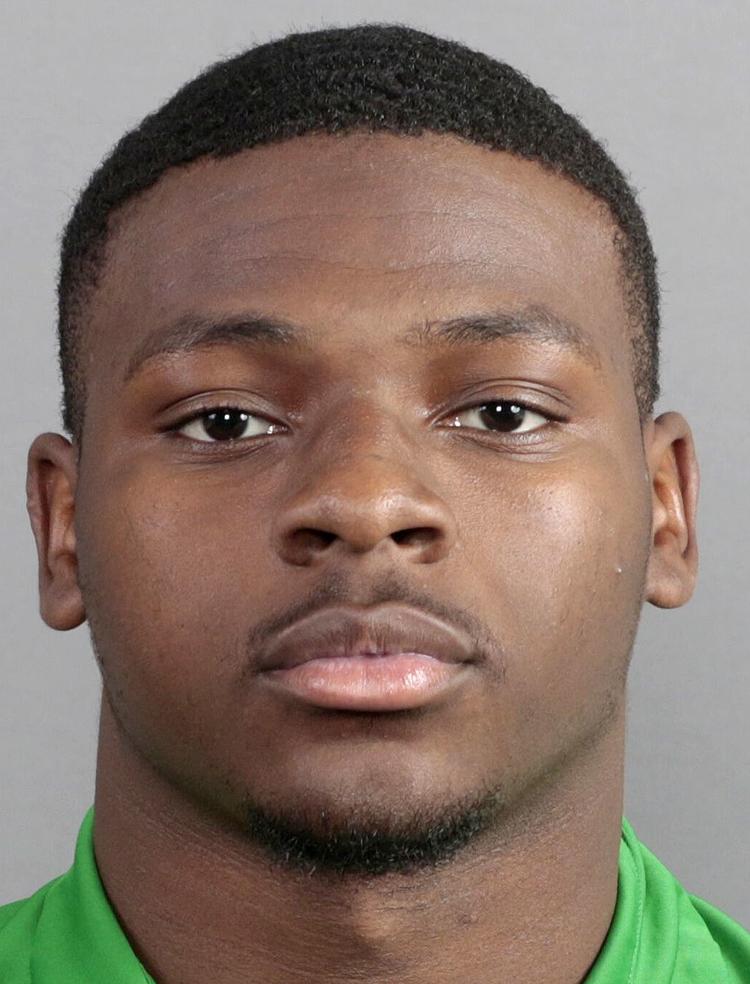 Cal has struggled this season offensively and is averaging just 23.5 points per game. The Golden Bears do feature a solid running game behind Christopher Brown Jr. that will pose problems for the Mean Green. Brown is a big back at 230 pounds and has rushed for 277 yards in two games.
Cal will get the sophomore the ball early and often. He has 52 carries already this season.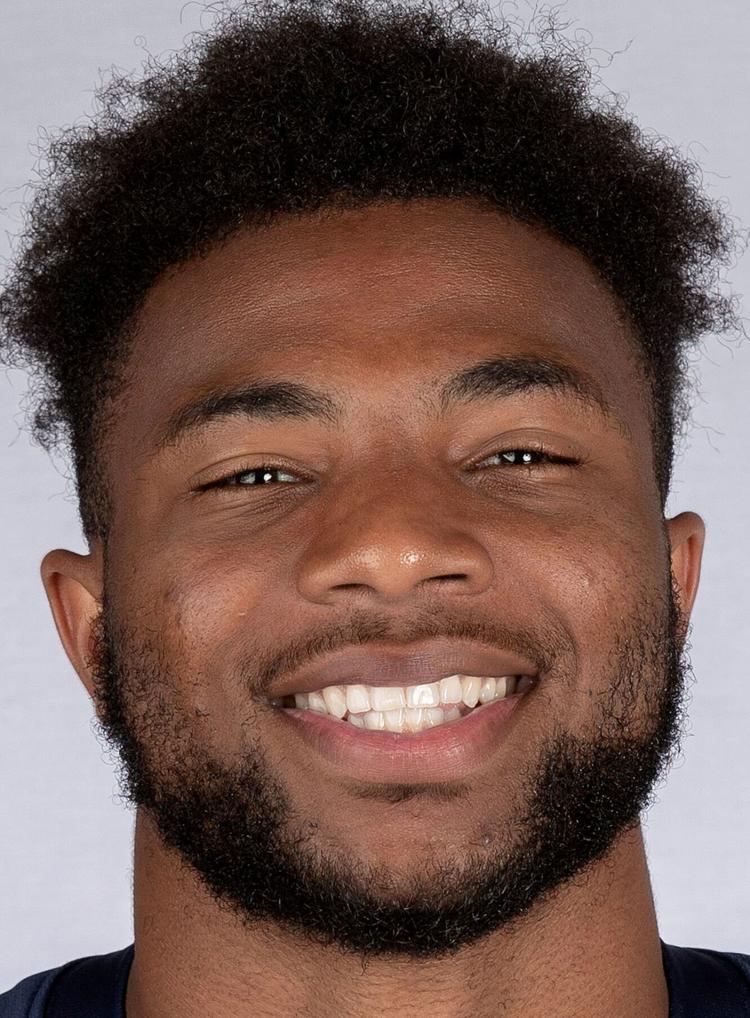 UNT's 3-3-5 scheme puts a priority on stopping opponents' running games.
Reaching that goal will be a challenge for UNT, which will face a significant size disadvantage. Cal's offensive line averages 303 pounds per player. UNT has just two defensive linemen on its depth chart who check in at 300 pounds or more.
The Mean Green will need their linebackers to come through and make plays. KD Davis enters the game tied with cornerback Nick Harvey for the lead among UNT players in tackles with 19 and has been the Mean Green's most productive linebacker.
Davis checks in a 214 pounds. UNT will need him to play a lot bigger than that and help slow down Brown.
Matching up UNT's offense vs. Cal's defense
Cal allowed 19 points last week in an upset win over Washington and is giving up just 16.0 points per game.
UNT coach Seth Littrell praised players at all three levels of the Golden Bears' defense and said the Mean Green would be in for a challenge this week.
UNT rolled in a 51-31 win over Abilene Christian to open the season but struggled last week in a loss to SMU. The Mean Green converted just 5 of 16 opportunities on third down and struggled to get the passing game going.
Mason Fine threw for just 152 yards.
Cal will present a far stiffer test than SMU did.
Edge: Cal
UNT's defense vs. Cal's offense
UNT has struggled in the first two weeks of the season defensively and enters its game against Cal allowing 40.0 points per game.
The Mean Green are giving up 282.5 passing yards per game, a total that ranks last in Conference USA.
Cal represents an intriguing matchup because the Golden Bears rely heavily on their running game, which has churned out 425 yards so far this season. UNT's strength is stopping opponents' running games.
The Mean Green are allowing 197 yards on the ground.
UNT will have to limit Cal's running game, a task that will be easier said than done with Christopher Brown Jr., Cal's 230-pound running back, running behind an offensive line with Power Five-level talent.
Edge: Cal
Four downs: Keys to today's game Get the passing game back on track
UNT quarterback Mason Fine threw for just 152 yards in the Mean Green's loss to SMU in a rare off night. Wide receiver Rico Bussey Jr. didn't catch a single pass. UNT must get both back on track against Cal if the Mean Green hope to hang with the Golden Bears.
Don't get run over in the running game
Cal will line up and pound away at UNT's front seven with 230-pound running back Christopher Brown Jr. if it can. The Mean Green allowed 211 rushing yards last week in a loss to SMU. Cal will pose a bigger threat. UNT must slow down the Golden Bears.
Avoid giving up the big plays
UNT has given up a host of big plays this season, including several last week. Xavier Jones scored on a 51-yard run, while Reggie Roberson Jr. caught a 31-yard touchdown pass from Shane Buechele. UNT can't afford to make mistakes against Cal.
Get off to a good start in the first half
UNT needs to get off to a good start against Cal to have a chance to pull the upset. The Golden Bears have the size and talent to wear the Mean Green down. UNT's best chance will be to jump out to an early lead and force Cal to throw the ball.