Jameel Moore thought his college football career might be over before it ever began just days before national signing day in 2016.
Moore had been committed to Rice for more than a year when he received news that stunned and baffled him. The Owls coaching staff had received his high school transcript and was pulling his scholarship.
Moore's grades showed that he had a 68 in calculus, even though he had earned an A. The difference in that one grade prevented him from meeting Rice's entrance requirements.
By the time the mistake was corrected, Moore was left with no scholarship and dwindling hopes of finding a place to continue his career.
"It was hard," Moore said. "My senior year was over, and no one was looking at me because they thought I was committed to Rice."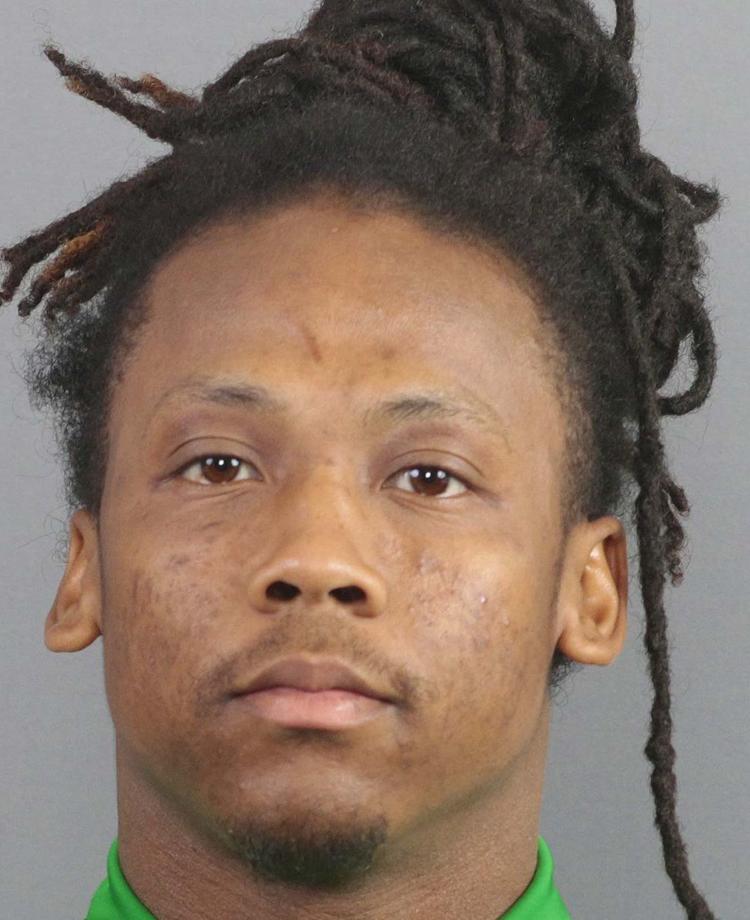 Fortunately for Moore, North Texas had a scholarship open and was looking for a safety.
Moore jumped at the opportunity to play for the Mean Green and face Rice in Conference USA play once a year. He's been a key contributor for UNT ever since.
The Mean Green will face the Owls for the final time in Moore's career on Saturday at Rice Stadium in Houston.
UNT (4-6) heads into the weekend needing to win its last two games to become bowl eligible and keep its hopes of playing in the postseason for the fourth straight season alive.
"I don't have to explain the situation to our team," UNT coach Seth Littrell said. "I feel very confident in the leadership on this team."
Moore is part of that leadership group as a senior and has taken on a larger role late in the season. UNT has been hit hard by injuries and didn't have starting safety Taylor Robinson available for its loss to Louisiana Tech in its last game two weeks ago.
Moore stepped in for Robinson and finished with four tackles. He started UNT's first two games at the nickel spot and ranks third on the team with five pass breakups on the year.
Moore's performance against Louisiana Tech was all the more impressive considering he hadn't practiced at safety all week.
"Jameel has always been a good teammate," Littrell said. "He's played multiple positions because of some of the injuries we have had. He understands our defense and is really smart."
Moore's intelligence is one of the reasons Rice's former coaching staff recruited him. He was a second-team All-District 8-6A selection as a senior at Cedar Hill and was smart enough to be enrolled in calculus.
Moore needed some time but eventually moved on after Rice dropped him, thanks largely to the chance he received from UNT.
Former UNT defensive coordinator Mike Ekeler was out looking for talented players left without a scholarship entering Littrell's first season. He liked what he saw in Moore and invited him to visit UNT just days before national signing day.
Moore committed on the spot when UNT offered. He has since become a part of the Mean Green's growth under Littrell.
UNT has won nine games in both of the last two years. Moore said he takes pride in his role in the Mean Green's growth and the establishment of a culture that Littrell often cites as the reason for UNT's success.
"I have thought about what would have happened if I went to Rice, but I haven't looked back too much," Moore said.
That is especially true now that Rice is in its second season under coach Mike Bloomgren. The staff that recruited Moore is no longer guiding the Owls.
Even though that is the case, games against Rice still mean a lot to Moore.
"It's always a special game," he said. "I want to show them what they missed out on."
UNT's players know. They have played with Moore ever since he joined the Mean Green after his plans to play for Rice fell through.
UNT's coaches and player are just like Moore. They're happy with the way his recruiting process played out and that he's been able to contribute to the program's success.
"Jameel is really cool and likes to have fun," UNT defensive end LaDarius Hamilton said. "He's the kind of guy people want to be around. He's smart. You have to be smart to be recruited by Rice."
Key matchup UNT OL Elex Woodworth vs. Rice LB Blaze Alldredge
UNT struggled offensively in its loss to Louisiana Tech two weeks ago and managed just 17 points, 14 of them in the fourth quarter when the outcome of the game was already decided.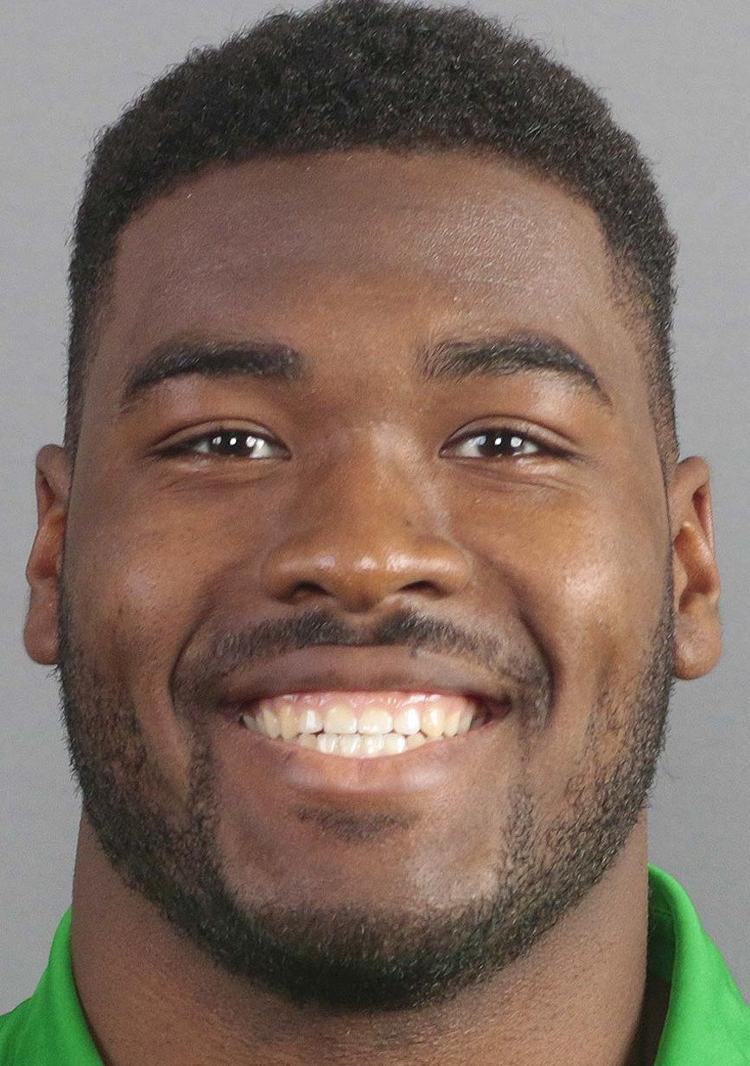 Starting quarterback Mason Fine was knocked out early with a concussion and did not return. Fine has had two weeks to rest and recover and is slated to start against the Owls.
UNT must protect Fine if it is to have a chance to win its final two games of the season to become bowl eligible. The Mean Green will need their offensive line to be at its best against the Owls.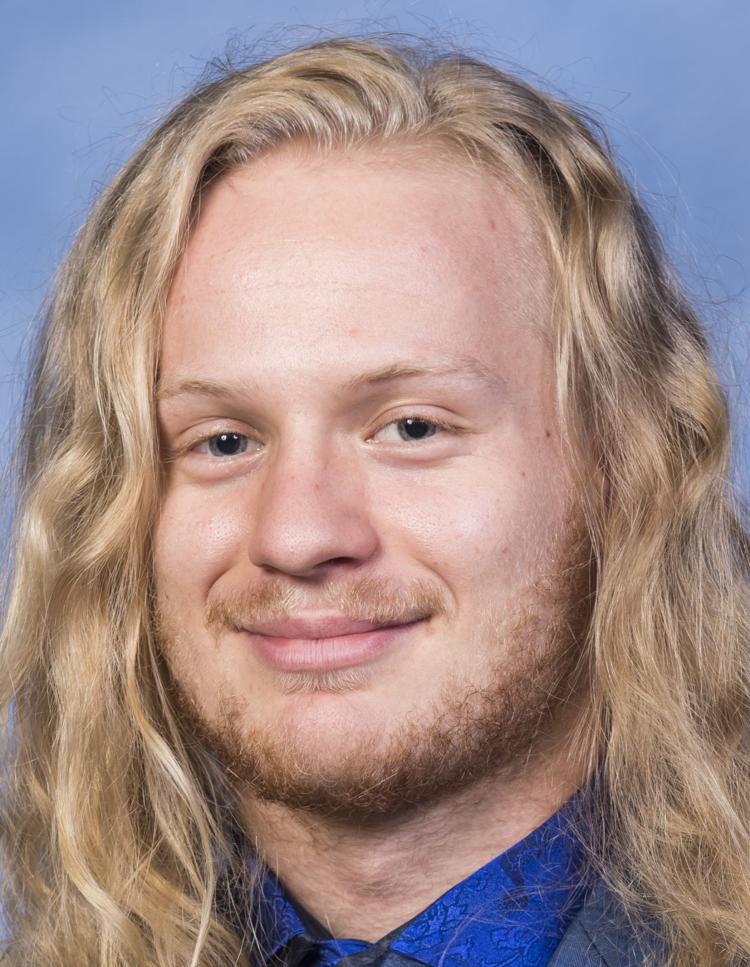 Senior Elex Woodworth has been among UNT's best players up front for years and will anchor the Mean Green's front again on Saturday.
Rice will bring plenty of pressure to try to knock Fine off his game. Linebacker Blaze Alldredge has 17 tackles for loss and three sacks on the season.
UNT will have a much better chance to win if Woodworth and the Mean Green's line can contain the junior linebacker.
Matching up UNT's offense vs. Rice's defense
UNT is coming off one of its toughest outings of the season offensively in a 52-17 loss to Louisiana Tech. The 17 points the Mean Green scored tied a season low.
UNT's struggles were largely due to starting quarterback Mason Fine being knocked out of the game. The Mean Green have been highly effective most of the rest of the season.
UNT is averaging 33.2 points per game.
Rice's strength has been its defense throughout the year. The Owls are allowing 28.1 points per game and have allowed 20 points in two of their last three games.
UNT has been more consistent overall.
UNT's defense vs. Rice's offense
UNT has struggled throughout the season defensively and is allowing 34.4 points per game. Louisiana Tech torched the Mean Green for 52 points in UNT's last game two weeks ago.
The Mean Green have been hit hard by injuries and were without safety Taylor Robinson and nickel Makyle Sanders against the Bulldogs.
Rice has struggled as much offensively as UNT has defensively and is averaging just 16.5 points per game.
The Owls have used three starting quarterbacks, including Harvard transfer Tom Stewart. The senior threw for 222 yards and three touchdowns last week in a win over Middle Tennessee and is expected to start again Saturday.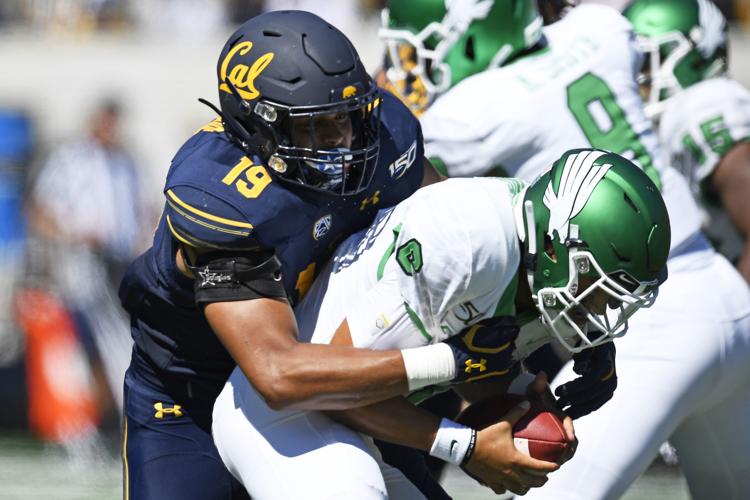 Four downs: Keys to today's game Protect Mason Fine at all costs
UNT lost quarterback Mason Fine to a concussion in its loss to Louisiana Tech two weeks ago. Fine has since recovered and will be ready to play against Rice. UNT can't afford to let its star player be knocked around again by the Owls.
Get something going on the road
The Mean Green haven't won a road game in five tries this season and suffered a surprising loss at Charlotte. UNT coach Seth Littrell emphasizes feeding off a hostile crowd and creating energy on the sideline on the road. UNT will have to do just that.
Don't give up big plays defensively
Rice broke through for its first win of the season last week when it edged Middle Tennessee. Harvard transfer quarterback Tom Stewart threw three touchdown passes to 6-5 wide receiver Brad Rozner against the Blue Raiders. UNT can't afford to give up jump ball completions down the field.
Get the running game going again
UNT's struggles offensively in its loss to Louisiana Tech were due largely to an ineffective running game. The Mean Green managed just 74 yards on 23 carries. UNT is much more effective offensively when it shows balance and can keep a defense honest.