RUSTON, La. — North Texas quarterback Mason Fine spoke of how he wanted to cherish every opportunity left in his remarkable career earlier this week.
Every practice, every meeting and especially every game.
Louisiana Tech snatched one of those opportunities from Fine's grasp on Saturday in a 52-17 blowout at Joe Aillet Stadium that put the Mean Green on the brink of seeing his career end with the final game of UNT's regular season.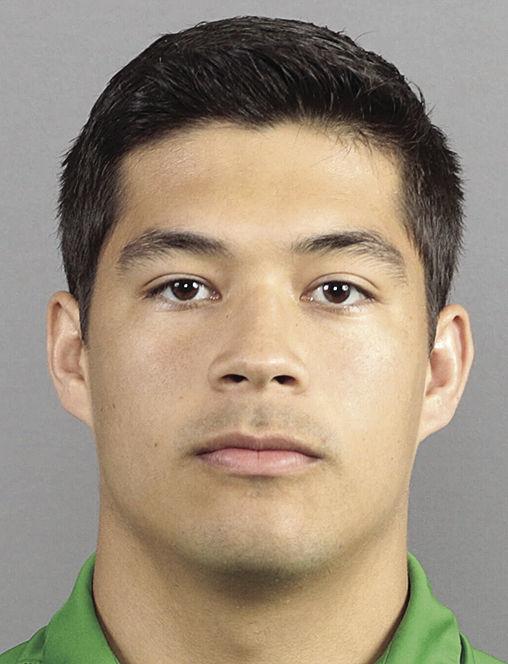 Fine left the game late in the first half. UNT officials said at the time that Fine had a potential concussion. Coach Seth Littrell declined to elaborate on Fine's status after the game.
"Mason got injured first series," Littrell said. "I didn't know it was as bad it was. The more we evaluated him, I knew there wasn't something right. I wanted to get him checked out."
UNT was down just 10-3 when Fine left the game.
The Mean Green often go as Fine does and quickly saw Louisiana Tech turn a nail-biter into a blowout that left UNT (4-6, 3-3 Conference USA) in a tough spot.
RUSTON, La. — Playing without Mason Fine has never gone very well for North Texas since the …
UNT isn't officially out of the conference title chase but needs everything to fall just perfectly to have any chance to finish in a tie atop the Conference USA West Division standings.
Seeing it all come together seems like a long shot at best. Since C-USA went to divisional play in 2005, no team with three conference losses has won a division.
The Mean Green have much bigger concerns at this point — namely, finding a way to win two of their last three games to become bowl eligible after falling to Louisiana Tech (8-1, 5-0).
"I feel good about our opportunity to rebound," UNT safety Khairi Muhammad said. "My faith doesn't waver. We are going to go back to work and correct our mistakes."
UNT has plenty to work to do if it wants to rally late in the season.
The Mean Green haven't won back-to-back games or a road game all season heading into a game at Rice next week.
Breaking through seems like it will be a tough task if Fine is not able to return.
UNT has struggled without him since he took over as the Mean Green's starter in the second game of his freshman season. UNT lost at Southern Mississippi in a game he was knocked out of on Oct. 12 and fell 52-13 to Utah State in the New Mexico Bowl last season after Fine went down with a pulled hamstring early on.
UNT came into the day off one of the best performances of Fine's career in a 52-26 win over UTEP. Fine threw a career-high seven touchdown passes against the Miners, but managed just 48 yards against Louisiana Tech.
Littrell pulled Fine from the game with Louisiana Tech up 10-3 late in the first half and went to Jason Bean. A bad snap landed at Bean's feet on his third play of the day.
Defensive end Milton Williams jumped on the ball at the UNT 35 with 1:06 left.
The Bulldogs capitalized and quickly pulled away after converting on a gutsy call by coach Skip Holtz.
RUSTON, La. — North Texas did just about everything it could have hoped for defensively in t…
Louisiana Tech had the ball at the Mean Green's 1-yard line with three seconds left and gave the ball to Justin Henderson, who knifed into the end zone to give the Bulldogs a 17-3 lead.
"That was a big play, but not too big," Muhammad said. "We still had opportunities."
UNT just couldn't capitalize without Fine.
Louisiana Tech scored 45 straight points before Michael Lawrence caught a 74-yard pass from Austin Aune, the second backup quarterback the Mean Green went to after losing Fine.
Those players couldn't replace what Fine provides and keep pace with Louisiana Tech and quarterback J'Mar Smith, who threw for 263 yards to lead the Bulldogs. Louisiana Tech has won eight straight games.
"It stinks seeing him go down," Lawrence said. "He's our dude. He was still out there cheering our offense, defense and special teams and was giving it everything he has. He was pushing us even though he wasn't playing."
The question for UNT now is how it will fare the rest of the season if Fine can't return for the final two games of the regular season. Those games could also be the final games of his career, if UNT can't turn its season around.
"Our backs are to the wall," Littrell said. "We want to send these seniors out the right way. Our guys are hungry to get that done."