Deonte Simpson didn't think twice last season when North Texas coach Seth Littrell came to him in a pinch.
The Mean Green's plan all along was to redshirt one of their top recruits, let him gain experience and then unleash him in 2020.
Injuries have a way of derailing even the best laid plans in football. That's what happened to Simpson's career.
How the sophomore wide receiver has responded is a big reason he's emerging as a key weapon for the Mean Green heading into their game at UTEP on Oct. 31 following a bye this week.
Simpson agreed to burn his redshirt after sitting out the first three games of last season to help fill the void left when Rico Bussey Jr. went down for the year with a knee injury.
Simpson thrived in that situation, one that prepared him to step forward again this year after UNT lost Jyaire Shorter to an undisclosed injury in its loss to Southern Miss on Oct. 3.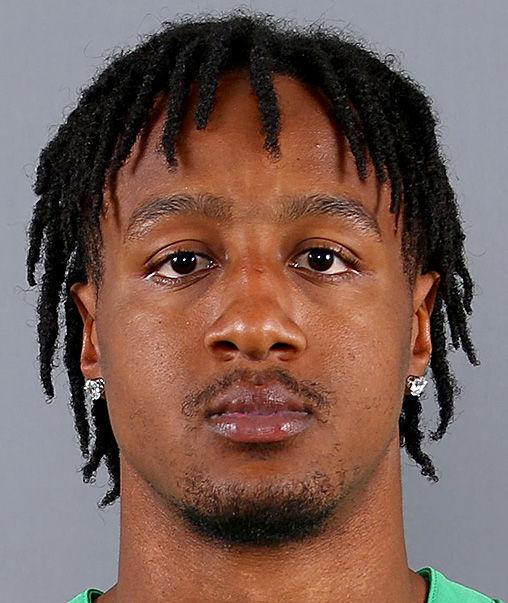 "It wasn't a tough decision," Simpson said of burning his redshirt. "I knew that the team needed me to step up at a young age, so I did."
UNT's coaches always thought Simpson has the potential to develop into an impact player. The situation the last two seasons has just sped up the process.
Simpson caught 18 passes for 240 yards and two touchdowns in nine games during his abbreviated freshman campaign. Spending a year of eligibility while playing in the shadow of veteran standouts Shorter, Jaelon Darden and Michael Lawrence wasn't a part of UNT's plan.
The twist in the story is that it looks like that change in plans worked out in the Mean Green's favor.
Simpson picked up where he left off last season and has 16 catches for 328 yards and three touchdowns. He's provided a key secondary threat behind Darden, who leads the nation with 689 receiving yards and 10 touchdown catches.
"Jyaire being out stinks, but it's the 'next man up' mentality," UNT quarterback Austin Aune said earlier this season. "We've got some good guys on the outside with Greg [White], Deonte and Austin [Ogunmakin]. They're just going to have to come in and fill the spot."
Each member of that trio has contributed, but it's Simpson who has excelled.
"I'm really happy with the way Deonte is competing and making plays," Littrell said. "He's confident. He's been doing it since we put him in last year.
"The more game experience you get, the more confident you will get, especially when you make plays. That is part of it. He's a young player with a really bright future."
Simpson's potential is quickly turning into production. He has caught one touchdown pass in three of UNT's five games.
Simpson's best outing came when he caught five passes for 113 yards and a touchdown against Southern Miss. He credits his quick start partly to the experience he gained last season.
"My biggest growth is understanding what defenses teams are in and what they're trying to do," Simpson said. "I elevated my game by learning what defenses do, why they do it and trying to be ahead of the game."
The payoff has come when Simpson has used that knowledge to consistently work his way free no matter what type of coverage he faces.
"Everything is slowing down for me," Simpson said. "On certain plays I know I have to do certain things."
Simpson's development since he agreed to jump in during what was supposed to be a redshirt season last fall has proven vital for UNT. The Mean Green have one of the best receivers in the country in Darden drawing all kinds of attention.
Simpson is making teams pay for focusing on his teammate.
"I feel like I'm settling in," Simpson said. "Whenever my name is called, I try to make plays that come to me. I just try to do it as best for the team."