Tre Siggers knew exactly what North Texas' plan was heading into its season opener two weeks ago against Houston Baptist.
Pounding the ball in the running game certainly sounded good to the junior running back. He just couldn't help but wonder if the Mean Green would follow through after being known for their high-flying passing game with quarterback Mason Fine the last three years.
"The coaches told us we were going to run the ball, but you never know what is going to happen," Siggers said. "I was a little skeptical."
What transpired in UNT's 57-31 win over the Huskies is a sign the Mean Green are serious about taking advantage of their wealth of talent at running back heading into their annual showdown with bitter rival SMU on Saturday at Apogee Stadium.
The Mean Green ran the ball and ran it some more on their way to rolling up 360 rushing yards against the Huskies. UNT threw for 361 yards in its first game since Fine graduated after last season, but the Mean Green didn't abandon the running game.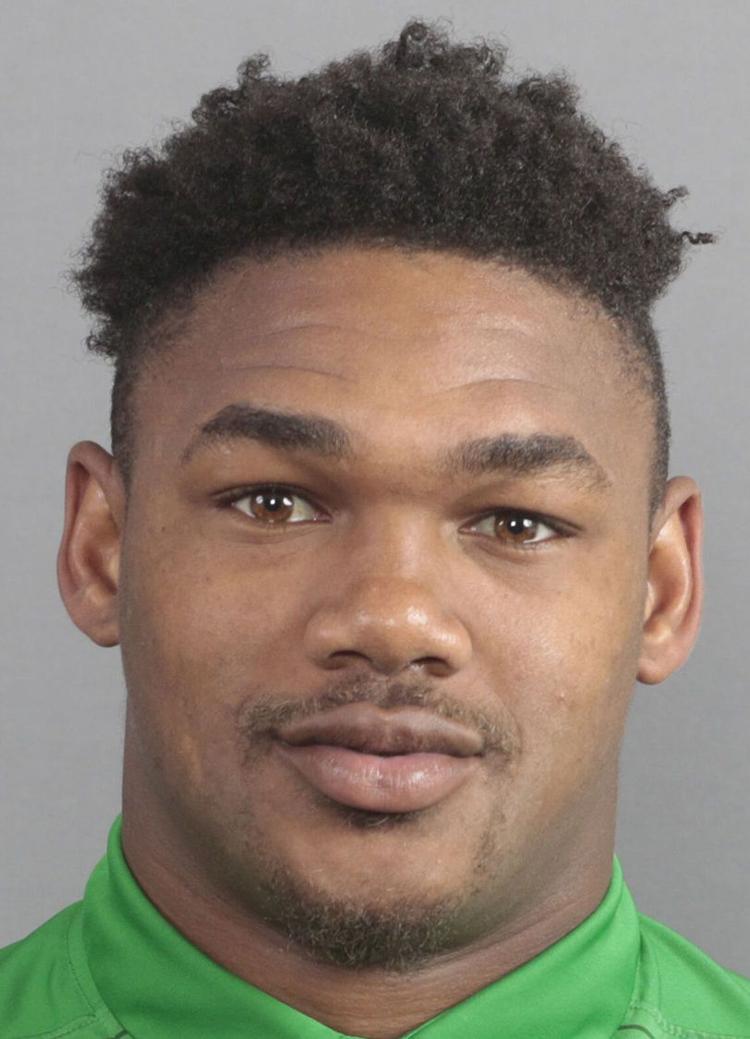 UNT coach Seth Littrell has said over and over the last few months that he won't be afraid to lean on his running backs while breaking in two new quarterbacks in Jason Bean and Austin Aune.
"Our running backs are absolutely going to be a strength," Littrell said. "It's a group that has some variety to it. Some of our backs are a little more shifty. Some are more powerful."
Put them all together and UNT has what it believes is a group that could play a larger role than it has in the past.
Senior DeAndre Torrey heads into Saturday's game with 1,442 career rushing yards, while Siggers has rolled up 894 in just 11 games at running back since moving over from safety before the 2019 season.
UNT's staff decided it had enough talent at running back last fall to redshirt Oscar Adaway III. The Arkansas native rushed for 118 yards and two touchdowns on five carries against HBU.
"The running backs can absolutely be the headliners for this offense," Torrey said. "It's an offense that works together. We have dangerous receivers so teams can't stack the box."
UNT's backs are determined to make opponents try to crowd the line as they navigate the challenge of splitting carries.
The dilemma is one UNT running backs coach Patrick Cobbs knows well. He won the national rushing title during his Hall of Fame career with the Mean Green in 2003 before a knee injury forced him to take a medical redshirt year the following fall.
Cobbs helped tutor Jamario Thomas when he won the 2004 rushing title. The two split carries in 2005.
"I tell my guys you have to come to work every day and prove that you deserve playing time," Cobbs said. "When I look back, that was my plan. Go to every practice and game, show why I deserve carries and be productive when I was in there."
UNT's running backs followed that plan in its opener. Siggers started, despite missing most of the offseason due to a knee injury and finished with 41 yards on 14 carries. Torrey came on to add 85 yards on 11 carries, while freshman Isaiah Johnson also finished with 41 yards on his seven carries. By the time Adaway came on late, HBU was worn out. He scored on his first carry, a 35-yard scamper.
Each of UNT's running backs took Cobbs' message to heart.
"Coach Cobbs has told us to take advantage of our opportunities," Torrey said. "You don't have to touch the ball 20 times to have a big touchdown run."
Littrell is encouraged when he sees UNT's running backs cheering each other on.
"That's huge," Littrell said. "The competition is going to be there, but I don't think it's so much competing against each other as much as it is competing against yourself and seeing how good you can become."
UNT's running backs are focused on capitalizing on their opportunities whenever they come.
Siggers had his breakout game against SMU last fall, when he rushed for 164 yards in his first action at running back after moving over from safety. Adaway led UNT in rushing against HBU, despite not getting a carry until the third quarter.
"I tell guys it's not about starting, it's about production," Cobbs said. "Everyone talks about Tre Siggers at SMU. He didn't start. Everyone is talking about Oscar Adaway now. He didn't start either. The guy who gets the hot hand is going to play."
The 52 carries UNT posted in its win over HBU were the most the Mean Green have had in a game since 60 in a win over Lamar in 2017 and the third highest total in Littrell's five seasons.
UNT leaned heavily on running back Jeff Wilson, who now plays for the San Francisco 49ers, in 2016 and 2017. Wilson was a strength of UNT's team back then as Fine emerged as one of the best players in program history.
Offensive lineman Cole Brown helped clear the way for UNT's running backs on Saturday and believes they can fill a more prominent role following Fine's departure.
"Our running backs are all studs," Brown said. "Every single one of them impresses me every day with how hard and fast they run. They like to hit."
Littrell has vowed to get the ball to his best players. Several of them are lining up in UNT's backfield this season.
They were often overlooked with Fine leading the way the last few years.
If their performance in UNT's win over HBU is any indication, that could continue to change Saturday when the Mean Green host SMU.
"We can step forward and drive if they give us the keys. It's up to the staff," Siggers said. "We have the guys to do it."