FRISCO — Grant McCasland couldn't be happier with the performance of a host of newcomers in workouts leading up to his third season guiding the North Texas men's basketball team.
That's great news for the Mean Green, who will be without Roosevelt Smart when they open the season at home against Oklahoma Christian on Nov. 5.
The senior guard was arrested on a DWI charge on Oct. 2. McCasland suspended Smart indefinitely following the incident but has since allowed him to return to the team.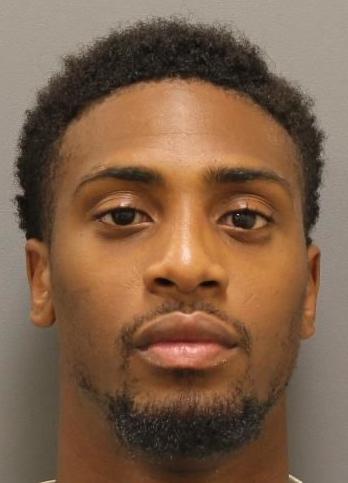 McCasland acknowledged at Conference USA media day on Monday at The Star that Smart would be suspended for an undetermined number of games.
"We are taking it a day at a time to see how he responds," McCasland said. "He has some responsibilities outside of basketball. When it is close to the season, we will see if he is doing what he is supposed to do."
Smart averaged 10.7 points per game last season, when UNT had six players average in double figures. The Mean Green are now projected to have just two of those players on the floor at the beginning of the season.
Sophomore guard Umoja Gibson led UNT with an average of 12.6 points per game, while junior forward Zachary Simmons added 10.2.
UNT lost guards Jordan Duffy and Michael Miller to graduation, while guard Ryan Woolridge left for Gonzaga as a graduate transfer. Woolridge was UNT's second leading scorer at 11.7 points per game, while Miller and Duffy added 10.4 and 10.3, respectively.
The departure of those players and the impending suspension of Smart makes the development of UNT's newcomers all the more important.
"It's been a learning process, but our guys love basketball and being at North Texas," McCasland said. "We have improved faster this year than we have in the past because of their desire to be great."
UNT brought on four transfers in the offseason. Forwards Thomas Bell and Deng Geu joined guards Javion Hamlet and James Reese.
UNT also added high school guard Jalen Jackson.
McCasland is impressed by what he has seen from the group thus far.
"Our new guys will all make a significant impact," McCasland said. "They will all play significant roles."
UNT also has two players coming off redshirt seasons in forward Abdul Mohamed and guard Larry Wise.
McCasland got his first chance to see that group in action in a closed scrimmage against New Mexico State and liked what he saw. UNT was a balanced team offensively last season.
That isn't expected to change this year.
"Our team will have several different leading scorers over the course of the season," McCasland said. "We won't have to rely on just one person to be great every night. The key is to find who is the go-to guy at the end of games who can make a play. That has yet to be determined."
That lack of a proven go-to player is a big reason UNT was picked to finish seventh out of 14 teams in the C-USA preseason coaches' poll that was released last week.
McCasland wasn't a bit surprised by that projection.
"This team hasn't proven anything," he said. "There are expectations within our program, but the people on the outside have not seen our team play together."
McCasland has only recently gotten a look. He likes what he has seen so far, especially from the five players he added in the offseason.
UNT will depend on that group all the more with Smart out for at least a little while to begin the season.