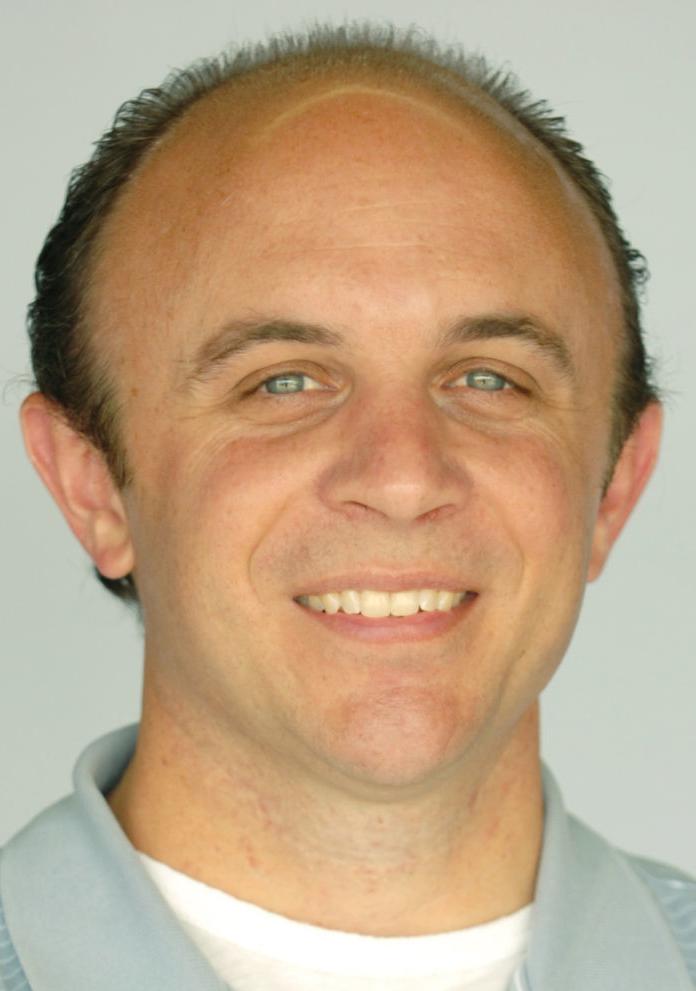 North Texas was without its top wide receiver, left tackle and top two running backs on Saturday night by the time Middle Tennessee kicked off with 28 seconds left and the game knotted at 30.
UNT was precariously close to falling to 2-5.
The situation certainly wasn't what the Mean Green envisioned back before the season started.
This was supposed to be UNT's big year.
The Mean Green feature one of the top quarterbacks in the country in Mason Fine and a host of other talented veterans. Interest was rising among fans in a season UNT was expected to rank among the top teams in Conference USA.
What UNT accomplished in those 28 seconds pointed to an important truth.
UNT isn't the team Mean Green fans had hoped it might be — at least not yet — but that doesn't mean a squad sitting at 3-4 overall and 2-1 in conference play isn't worth getting behind.
Back at the beginning of the season, the Mean Green's game against the Blue Raiders is one most had chalked up as a win, potentially of the easier variety after MTSU lost star quarterback Brent Stockstill to graduation.
The game turned into a dogfight instead, one UNT pulled out, thanks largely to Deion Hair-Griffin's 50-yard kickoff return after the Blue Raiders tied the score.
Fine took care of the rest by completing two key passes, including a 28-yard strike to Jaelon Darden that put UNT at the Blue Raiders' seven.
Ethan Mooney banged through a 22-yard field goal at the gun and UNT escaped with the win after a late gutsy performance.
"We have a lot to be proud of," UNT coach Seth Littrell said. "Those were two teams with their backs to the wall. It was a total team win."
Littrell makes a good point, but to be clear, this wasn't a total team win, not with star wide receiver Rico Bussey Jr. out for the year with a knee injury, top running back Tre Siggers on the sideline with an ankle injury and left tackle D'Andre Plantin also out.
DeAndre Torrey, the player UNT turned to when Siggers couldn't play, went down with an injury in the middle of the game.
UNT kept on fighting anyway and came through in the end.
"There was so much adversity just in that game," Fine said. "To overcome it as a family at the end means the world."
UNT is hoping the game will turn out to be a microcosm of its season. The Mean Green have dealt with one setback after another and suffered some tough losses along the way.
Being blown out by rival SMU certainly wasn't what UNT was hoping for early in the season. Losses to Houston and Southern Miss dampened the spirits of UNT supporters. UNT drew an Apogee Stadium record 30,123 fans for its game against the Cougars.
The Mean Green had barely half that at 16,094 on hand to watch their dramatic win over the Blue Raiders.
Part of that drop-off can be attributed to an afternoon kickoff, but there is little doubt UNT's early-season struggles played a role.
UNT won nine games in each of the last two seasons and hoped to improve this fall. The reality is that the Mean Green might not have a team capable of winning double-digit games this year.
That doesn't mean UNT doesn't have a lot to play for the rest of the way. The Mean Green are right in the thick of the race for the C-USA West Division title and received some help when Louisiana Tech beat Southern Miss on Saturday.
The Golden Eagles had the edge on UNT in the division title chase after hammering the Mean Green 45-27 earlier this season. That advantage vanished when Louisiana Tech rallied from a 14-point deficit for a 45-30 win over Southern Miss on Saturday in a battle of C-USA unbeatens.
The Bulldogs (6-1) are atop the division now at 3-0. UNT will have a chance to hand Louisiana Tech its first conference loss on Nov. 9.
UNT is still very much in the race for the C-USA West Division title.
Littrell impressed on his players this week the approach UNT will take as the Mean Green aim to put together an unlikely run.
"We have faced a tough schedule and a lot adversity," Littrell said. "You can't go out there and focus on results of a play or series. You can't live that way. You have to go out there and play free."
That's what UNT did Saturday while pulling out a win over the Blue Raiders.
The Mean Green aren't where they envisioned they would be at the beginning of the season. There likely isn't a trip to the Heisman Trophy ceremony in New York in Fine's future or a breakthrough season that lands UNT in the top 25.
The Mean Green will have a lot to play for despite that reality and are showing a lot of fight. They rallied late for a win over MTSU and have a chance to see their full season unfold in a similar fashion.
That's something all UNT supporters should be able to get behind.