After spending most of last season as the No. 1 team in Class 6A, Guyer enters 2018-19 as the top 6A squad in Texas. But the Wildcats have a new mindset, and it's one the team hopes will push to a state title.
Because of its impressive record last year — Guyer won its first 21 games and finished 38-2 — the Wildcats knew they had a target on their back. Opponents entered every game playing the role of giant killer, hoping to be one of the few teams able to find a way to contain a team with more than five college players on the roster.
The Wildcats embraced that challenge last year but hope to flip the script this year as practice begins Wednesday.
"I don't want to talk about us having a target on our back," Guyer coach Grant Long said. "We're going away from that this year. We want to be the hunters going after people every game. We want to set the tone, set the pace and do what we want to do. Everybody is coming after us again — well, we're going after everyone else."
The Wildcats certainly have the talent to go after opponents. Oklahoma commit De'Vion Harmon (15.7 points, 5.2 assists, 1.7 steals) and Michigan commit Jalen Wilson (16.1 points, 6.2 rebounds, 3.2 assists) return to lead the way as two of the top recruits in the class of 2019 after earning Texas Association of Basketball Coaches all-state honors last season.
Guyer also has forward JaKobe Coles (12.8 points, 6.3 rebounds, 1.4 blocks), who is expected to have a big year after flashing an abundance of potential as a sophomore. Coles has offers from Colorado, Tulsa, North Texas and SMU entering his junior year.
"De'Vion and Jalen have their college stuff wrapped up and know where they're going to play college ball," Long said. "So they want to enjoy this moment and put in the time and work to get that last thing — a state championship — done in their high school career.
"JaKobe's maturity has grown over the last year, and the college coaches coming here have seen how much better he's gotten. He's going to be tough to handle inside and out — he'd be a tough matchup even for college guys."
Harmon, Wilson and Coles are hard enough to slow down, but they'll be surrounded by a group of reliable shooters including Ty McGhie, who shot 40 percent from 3-point range last year, and newcomer CJ Luster, who averaged 11.1 points at Denton last season.
With Grayson Carter (Georgetown), Le'Tre Darthard and Chris Craig gone from last year's team, Long expects Cadon Hill, Gregg Willis and Calvin Phillips to fill important roles.
"Those guys don't really need the ball," Long said. "It's going to move through them, they're very unselfish and they defend their tails off. They do the little things to make us win, and adding that dynamic around those other guys will be huge for us. I'm excited about what they'll bring to the table."
Guyer had a tough schedule last season that featured three high-profile tournaments and 14 wins against teams ranked in the top 10 of Classes 5A and 6A, but the Wildcats have an even more loaded regular-season slate to help the team prepare for a state championship run this season.
Guyer will play in the Robert Hughes Classic, the Thanksgiving Hoopfest, the Mansfield Spring Creek BBQ Tournament, the Hoophall West tournament in Scottsdale, Arizona, Hoopsgiving at Waxahachie and the Whataburger Tournament. The Wildcats host Allen in a rematch of last year's 6A Region I final Nov. 27 and begin District 5-6A play against Keller Timber Creek on Dec. 18.
"We have to keep that edge throughout the year," Long said. "Last year's schedule was the toughest we ever had, and this year's is even tougher. We have at least three teams in the top 25 in the nation and other great schools as well. We're going to be really tested in that aspect, and we need that."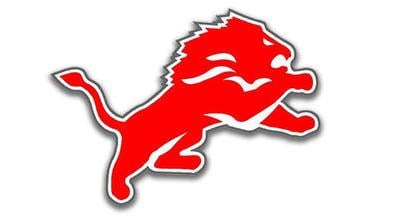 Ponder Lions
Key Returners: Cameron Clark, G, Sr.
Key Newcomers: Hayden Simmons, G, Jr; Oscar Martinez, G, Jr.; Jase Hutcherson, F, Jr.
2018-19 Outlook: After going 31-6 and advancing to the second round of the playoffs, the Lions have a new coach in Mitchell Rose and plenty of new faces leading the way after losing a host of seniors. A trio of juniors will be tasked with filling key roles, and guard Cameron Clark will be one of the few seniors on the roster. "We should be able to shoot the ball well and play good fundamental defense," Rose said. "We will be undersized for just about every game, so we are going to have to play with a lot of intensity and outwork our opponent each night. Our expectation is to put our team in a position to win a district championship. From there, we want to make a run at the regional tournament and then to San Antonio [for state]."
Argyle Eagles
Key Returners: Max Valentino, G, Sr.; Brandon White, G, Sr.; Hunter Lavelle, G, Sr.; Jackson Maupin, G, Jr.; Elia Watkins, F, Jr.
Key Newcomers: Jaden Mosley, G, Jr.; Nate Atwood, F, So.
2018-19 Outlook: After finishing as one of just three Denton-area teams (Guyer and Ponder) with at least 30 wins, Argyle enters this year with another deep roster that will have the Eagles — No. 3 in Class 4A — ready to compete for a long run in the playoffs. While the talent is there, Argyle did graduate nine seniors, including six who played in the state semifinals in 2017. Brandon White decided to play football this year and likely won't be available until late December, but Max Valentino — a first team Denton Record-Chronicle All-Area selection last year — will lead the way through the early part of the year while Hunter Lavelle and Jackson Maupin are among those expected to see increased roles. "I fully expect us to be a completely different team from the start of the season to when we reach district in January and February," coach Russell Perkins said. "Our expectations have not changed as we incorporate all of this inexperience. It's one of the best things about coaching every year — watching the growth of your team. Sometimes it is subtle, but I think this year everyone who watches us will notice the transformation."
Krum Bobcats
Key Returners: Zach Kirk, G, Sr.; Carter Marquis, G, Sr.
Key Newcomers: Brent Boone, F, Jr.; Tanner Dieleman, G, Jr.; Kody Cloud, F, Sr.; Abe Dillon, G, So.; Priest Brown, G, So.
2018-19 Outlook: After falling in the first round of the playoffs, Krum enters the season with a new coach leading the way in Doug Boxell. Boxell is a familiar name in the area after leading Ponder to three state championships. He won a title at Bowie last season and will be looking to build Krum back into a basketball power. Seniors Carter Marquis and Zach Kirk head the backcourt for the Bobcats, as Remi May, last year's District 9-4A offensive MVP, is no longer on the team. "We have talent, but right now there's so much of a learning curve for us that we're figuring out how everyone fits," Boxell said. "We have seniors that we know will lead for us, and if we can [come together] we'll have a good year."
Aubrey Chaparrals
Key Returners: Hayden Smith, G, Sr.; Jayden Hollis, G, Jr.
2018-19 Outlook: Aubrey rode a senior-heavy roster to a second-place finish in district before losing in the first round to Crandall. While coach Kyle Smith expects big things from this year's team, he'll obviously be working with a much younger cast of characters. Hayden Smith is the Chaps' lone returning starter, though Jayden Hollis saw quality minutes and will have an expanded role. "We will need to grow a little bit this year because of losing so many guys, but I think we'll surprise some people," Smith said. "I'm real excited; it's a great group of guys."
Ryan Raiders
Key Returners: Jay Wilson, F, Jr.; Josh King-Walker, F, Jr.; Joe Dickenson, G, Sr.; Tashawn Banks, G, Sr.; Stanley Nwosu, G, Sr.
2018-19 Outlook: The Ryan Raiders (No. 21 in 5A) are coming off a 21-6 season that saw them cruise to the District 5-5A title before losing to Saginaw in heartbreaking fashion in the first round of the playoffs. They have plenty of experience back, including star forward Jay Wilson, but will look to replace point guard Tre Evans, who will not play this year. Along with Ryan in District 8-5A is a salty slate of opponents that includes Justin Northwest, which has played in back-to-back state tournaments, and Little Elm, which has perhaps the best point guard in the nation in R.J. Hampton. "It will be tough, but I have no doubt our guys will be ready," coach Bryce Overstreet said. "Unlike past years, we will have the bulk of our lineup to start the year, with only Stanley [Nwosu] and one other eventually coming over from football."
Denton Broncos
Key Returners: Nick Edwards, G, Jr.; Elijah Thibodeaux, G, Sr.; Marcellus Lockley, G, Jr.
Key Newcomers: Austin Jackson, G, Jr.; Cameron Stevenson, G, So.; Ryan Skinner, G, So.; Ben Schmuhl, G, Jr.
2018-19 Outlook: Two of three key returners coach Harold Jackson names are playing football, making for a tough transition once the season ends on the gridiron. The Denton Broncos will have capable guards and some athletic wings, but getting that chemistry going will be a process with a very different team than they had last season. "We're very inexperienced," Jackson said. "We only have three guys returning with varsity experience, so I just want us to come out and play defense and play with effort. [I want us] to be a tough-nosed team that plays with a lot of effort and discipline."
Pilot Point Bearcats
Key Returners: Mason Shepard, G, Sr.; Jacob Pitts, G, Jr.; Javin Bruce, G, Jr.
Key Newcomer: Jay Cox, So., G
2018-19 Outlook: The Pilot Point Bearcats feature a roster that is heavily made up of football players. In a tough district, Pilot Point hopes to return to the playoffs and compete near the top of the standings. "Until football is over, it's hard to tell," coach Jeff Price said. "Our goal is to be competitive and have a shot in the last half of district to make a playoff run."
Sanger Indians
Key Returners: Hank Lemons, G, Sr.; Jordan Williams, F, Sr.
2018-19 Outlook: The Sanger Indians return a lot of experience from a team that advanced to the playoffs and will enter the season with seven seniors. Coach Layne Boxell said he expects leadership to play a large role for the team, and the Indians will rely heavily on Hank Lemons and Jordan Williams to help the program pick up where it left off last season.
Braswell Bengals
Key Returners: MJ Leslie, G, Jr.; Kiran Anderson, PG, Sr.; Matthew Edwards, F, Sr.; Jaylon Banks, F, So.; Mark Kunz, G, Sr.
Key Newcomers: Cam Smith, PG, So.
2018-19 Outlook: Entering its third year, Braswell will look to continue the gradual rise the team experienced over the last two seasons. After 11 wins in 2016-17, the Bengals turned around and won 15 last season. A strong district presents a stiff challenge for the Bengals as they set their sights on a playoff appearance. "We hope to build and improve," coach Nick Sekeres said. "It's a very strong district. We want to improve to a winning record."
Liberty Christian Warriors
District: TAPPS Class 6A District 1
Key Returners: Matthew Grigg, G, Sr.; Skylar McCurry, PG, So.; Bradley Land, F, So.; Gray Goodson, F, So.
Key Newcomers: Christian Driver, G, Fr.
2018-19 Outlook: Preston Nadolski, a former assistant coach at McKinney North, takes over a Liberty Christian squad that will have just two seniors and is coming off a rough season in which it won 10 games. But he likes what he sees and looks for an uptick in depth once several players come over after the football season. "The previous coach didn't schedule me any layups early on in the season, so it will be tough sledding at first," Nadolski said. "But I definitely feel this team will be improved from last year and we'll have a good shot once we get into the district schedule."
Lake Dallas Falcons
Key Returners: Desmond Holmes, G, Sr.; Austin Shepard, G, Sr.; Manny Arias, G, Sr; Sean Woodson, G, Sr;
Key Newcomers: Yash Mattu, G, Jr.
2018-19 Outlook: Coming off a tough campaign, Lake Dallas is hoping a strong core of returners will help the team have a shot at returning to the playoffs. Featuring a lineup full of quickness and ability around the perimeter, the Falcons' success will be based on their guard play, as the team lacks size. "We do not have much size," coach Josh Welch said. "We will use that quickness and shooting to our advantage. We hope to continuously improve daily and make a push toward the playoffs."