ARGYLE — It took Russell Perkins a few seconds, but eventually, a smile bursting with pride broke across his face.
Argyle's coach didn't know off the top of his head what his team's defensive averages were, he just knew they were good enough to get the Eagles to the state tournament.
When he finally learned Argyle was giving up just 33.2 points per game in the playoffs, Perkins laughed and asked if that was accurate.
After losing leading scorer Jackon Maupin to a knee injury in January, Perkins was well aware Argyle would have to win games on the defensive end of the floor. But the Eagles haven't just risen to that challenge — they have surpassed even Perkins' lofty expectations.
"It's not something that is the most glamorous thing to do," Perkins said of his team's defensive effort. "When you get kids that buy into that, you just know you're going to have a chance to be in the game the whole time. It's just been a mainstay of something that I have believed in for a long time. And I think our kids this year have really bought into that."
In district play, Argyle gave up 50 points just once in a 50-47 loss to Decatur. Through eight district games, opponents managed just 32.4 points per night.
"That's what we do here," Argyle junior Nate Atwood said. "We pack it in tight on defense and work our butts off to get the rebound when they miss."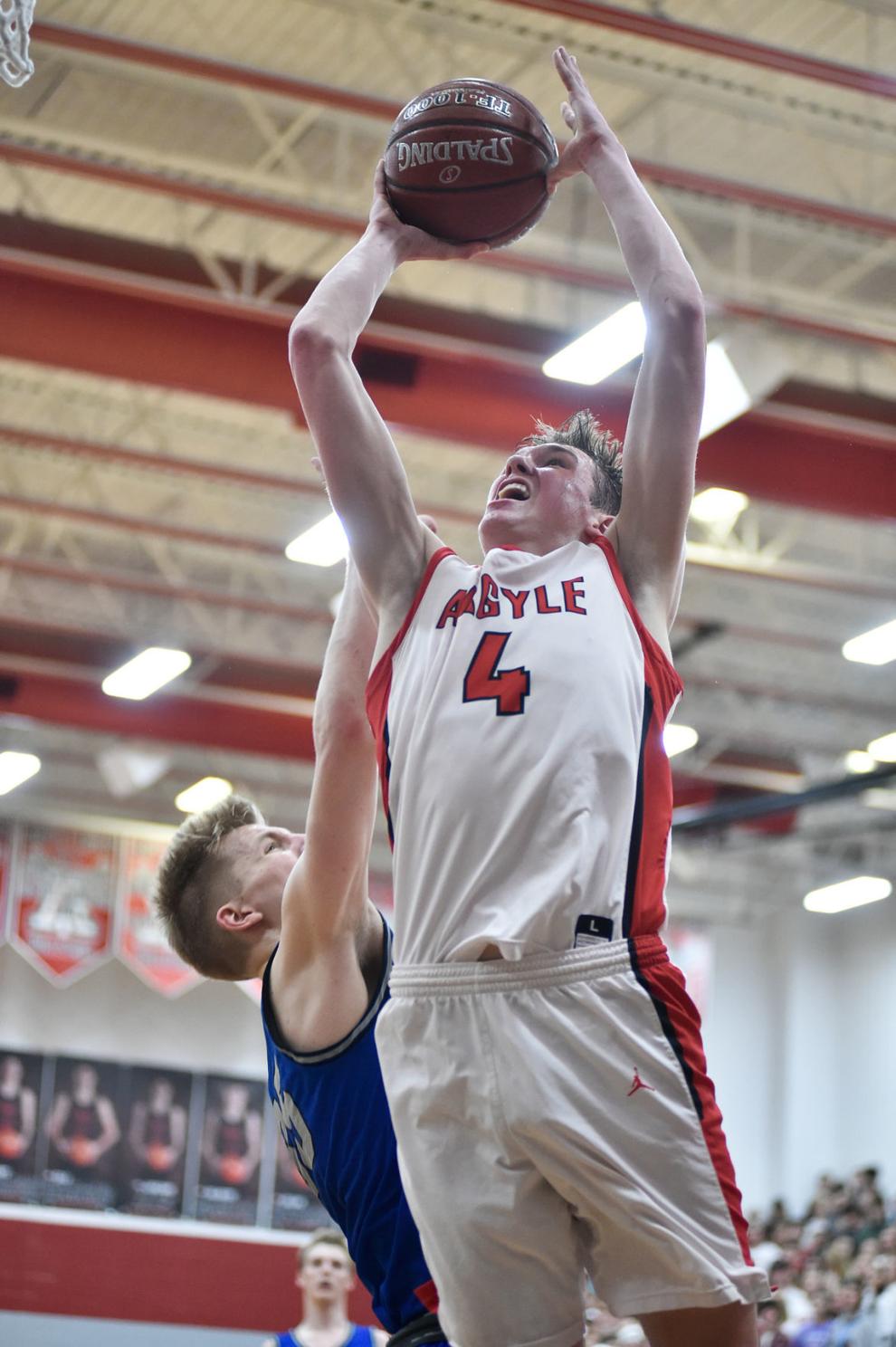 Only Oak Cliff Faith Family — the defending Class 4A champion — has scored more than 50 points against Argyle this season. Faith Family beat the Eagles 64-62 in overtime, handing Argyle one of its only four losses.
"It's being in the right place, being willing to do that and rebounding the basketball," Perkins said. "We've got to have all five guys get back and do that. Hopefully, it's something they just take pride in."
Something else the Eagles take pride in is playing for Maupin.
Maupin is one of only a handful of seniors on the team and is held in high regard among his peers and the coaching staff. At Argyle's practice on Tuesday, Maupin was in attendance, encouraging the team despite tearing his ACL, MCL and meniscus nearly two months ago.
"We just tell ourselves we're doing it for him," Atwood said. "There have been a lot of long practices. We'd like to think that we work a little bit harder for him.
"[Maupin] is such a good leader. He gets us on the right page. He's always there for us, and we know that."
The Eagles enter Friday's 4A semifinal against Stafford with the best winning percentage in their classification. Argyle (33-4) has won 89.2% of its games this year, and by now, the Eagles know what their identity is.
"Defense comes with a lot of our success," said Grey Goodson, who was the 4A Region I tournament MVP last weekend. "It's a key to every game we play. Coach Perkins really harps on it. If you can't play defense, you're not going to be on the court."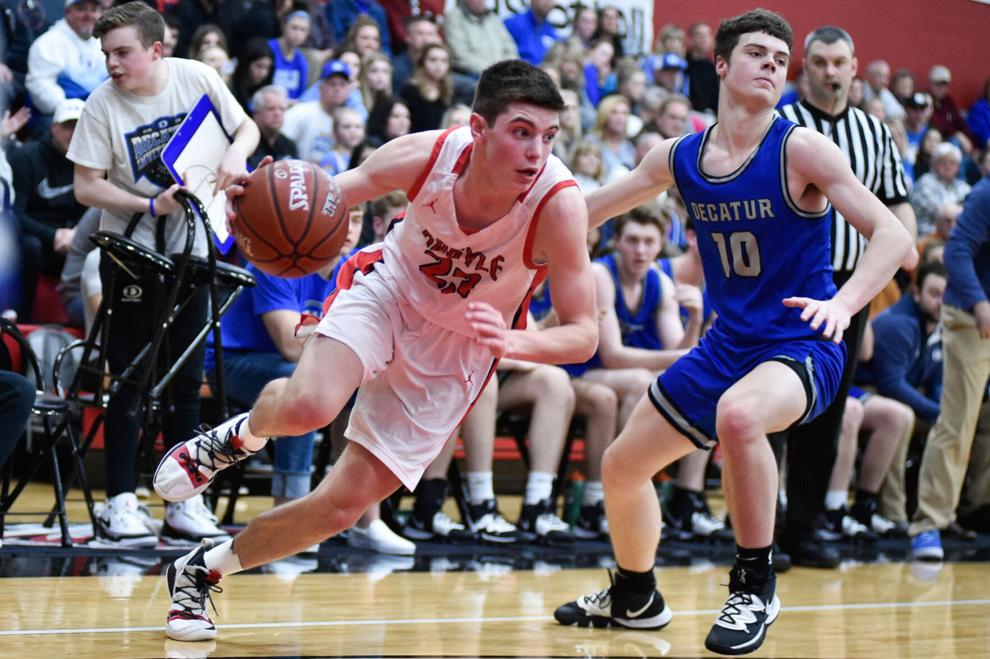 Goodson is among a host of players that have stepped up in Maupin's absence. The junior averages nearly 6.3 points per game.
Others, like Eli Valentino, CJ Rogers, Skylar McCurry, Slate McMellian, Jacob Dye and Eli Randall, have also played an integral role. Rogers has assumed a spot in the starting lineup with Maupin out, giving Perkins more options and versatility.
But Argyle's offense still goes through its 6-6 post in Atwood, who is averaging 10.4 points and 8.4 rebounds per game while shooting 54.9%.
"We still have kids that can shoot the ball and shoot it well, but other teams are going to at least make them do that," Perkins said. "Nate became the guy that, when we threw it to him, was immediately double or triple teamed. He's done a tremendous job fighting through that. He's a tremendous passer and an unselfish player. That has made us better."
The Eagles have not been to the state tournament since 2017.
Silsbee knocked off Argyle 46-45 in the semifinal that year, but the Eagles managed to hold the Tigers to more than 40 points below their season average of 88.5
And the Eagles know once again, they will rely heavily on their defense in San Antonio.
"So far this year, once we've got our defense set in the right spot, we've been a hard team to score on," Perkins said. "It's been such a tremendous ride, changing in mid-stream what we're doing a little bit. Kids have really bought into spreading the ball around and sharing it, knowing we're going to win on the defensive end. That's where the game is going to be won."