The Argyle Lady Eagles had one of the best runs the state of Texas has ever seen and came up just short of winning their sixth-straight championship earlier this month.
As a result, three Lady Eagles were honored with awards from the Texas Association of Basketball Coaches and Texas Girls Coaches Association.
Argyle's leading scorer, Rhyle McKinney, was named TGCA Class 4A and under Player of the Year for the second straight season. She was also named to the TGCA and TABC 4A all-state team.
Brooklyn Carl, who led the Dallas-Fort Worth area in assists the past two years, earned spots on both the TABC and TGCA all-state team. Junior Bailey Timmons was a TGCA all-state selection.
The Lady Eagles finished the season 33-7 and became just the third team in UIL history to play for a sixth-straight state title.
"All three of these players are very deserving of these accolades," Argyle coach Chance Westmoreland said. "Rhyle was our leading scorer and increased her offensive output in the playoffs. Brooklyn was our most experienced player, and that helped us throughout the season. Bailey Timmons improved the most on our team this season.
"All three of those players, along with our entire team, were vital to our success throughout the regular season and postseason."
The TABC has not released its Player of the Year for girls or boys and has also not released its boys all-state teams. The boys basketball season is currently in limbo and has not finished.
The UIL indefinitely suspended the boys basketball state tournament last week amid the COVID-19 pandemic.
McKinney, Carl and Lake Dallas' Dorian Norris were the three Denton-area players to earn all-state nods from the TABC. Norris was a Class 5A selection, leading the Lady Falcons to an appearance in the region semifinal.
At Guyer, Evie Goetz and Bella Earle were named to the TABC's Class 6A Region I team. The duo helped the Lady Wildcats to a 31-6 record, their best single-season mark in school history.
Goetz and Earle were also tabbed to the TGCA 6A all-state team.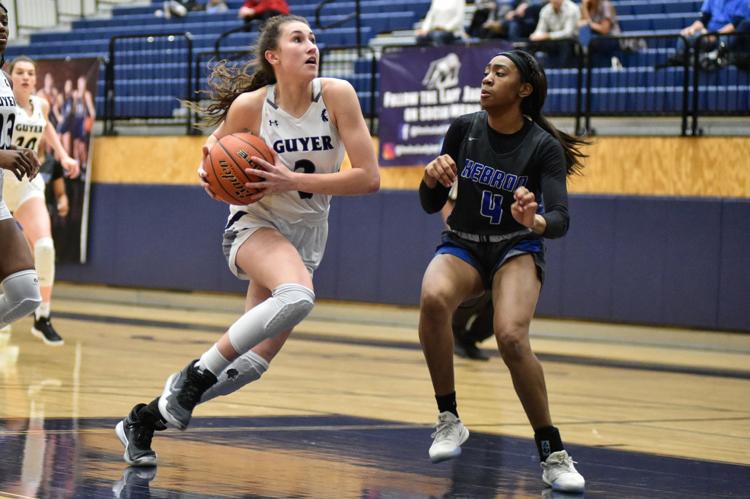 "As a program and coaching staff, we are thrilled for Evie and Bella for being recognized by TABC as all-region selections, and all-state by TGCA," Guyer coach Aimee Kilgore said. "These awards are both impressive and well-deserved. I'm thrilled I have the privilege to coach them and this team."
Braswell's Alisa Williams was named to the TABC 5A Region I team, as were Lake Dallas' Norris and Josephine Elliot.
Krum's Tori Hamilton earned a spot on the TABC 4A Region I team, while Aubrey's Kathimae Dow was a 4A Region II selection. In Ponder, Kelley Akins and Karly Ivy were selected to the TABC's 3A Region II team.
Many of those players, like Williams, Norris, Akins and Ivy were TGCA all-state selections in their respective classifications. Sanger's Bella Ringenberg and Chloe Malone were also TGCA 4A all-state selections.
On the boys side, Guyer senior and Butler signee JaKobe Coles earned a spot on the TABC 6A Region I team. Coles led the Wildcats to an undefeated district title and 28-5 record.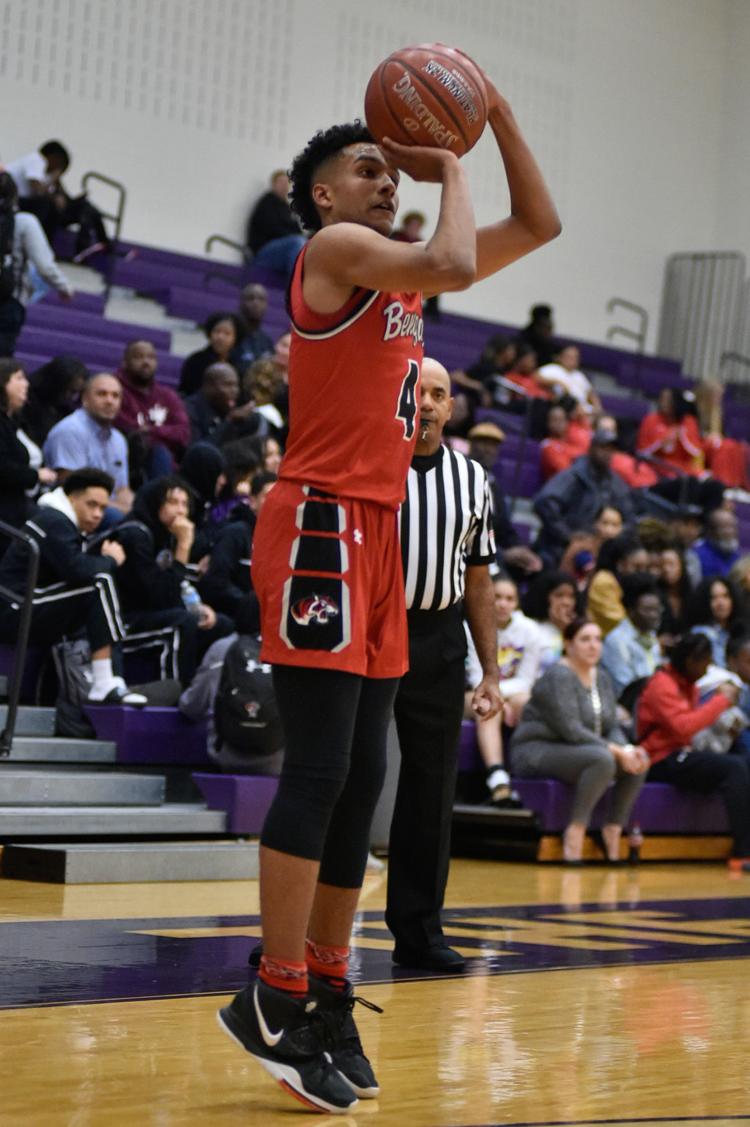 Braswell's MJ Leslie, who became just the 10th player in state history to make 400 career 3-pointers, was named to the TABC 5A Region I team. Leslie also helped Braswell win a district championship and its first playoff game.
Argyle's Nate Atwood and Eli Valentino rounded out local all-region selections. Atwood and Valentino were tabbed to the TABC 4A Region I team and led the Eagles to a berth in the state tournament, which has yet to be played.
Atwood was averaging 10.4 points per game, while Valentino was scoring at a clip of 9.6 points per night.