SAN ANTONIO — One year ago, on March 12, 2020, Argyle coach Russell Perkins was at practice in San Antonio with his team when he got an unexpected phone call.
Due to growing COVID-19 concerns, the UIL had just indefinitely suspended the remainder of the boys basketball state tournament — less than a day before Argyle was slated to play Houston Stafford in the Class 4A semifinal.
The Eagles packed up and came home, hoping for a chance to eventually play the game. It never came.
"It wasn't anyone's fault that we didn't get to play last year in the Alamodome," Perkins said. "But we weren't just automatically invited back."
Perkins told his team in order to make it back to San Antonio, they would have to earn it.
Argyle has certainly done that.
The Eagles knocked off No. 1-ranked Oak Cliff Faith Family on Tuesday night in the 4A semifinal to punch their ticket to the 4A final back at the Alamodome. All that stands in the way of Argyle's second state championship in school history is a date with Huffman Hargrave at 2 p.m. on Saturday.
"We knew if we wanted to do it again, we were going to have to earn that right every day," Perkins said. "Throughout the summer and fall when they were kind of working on their own, and then when we started our season, that was always our ultimate goal: to play on the last Saturday. I'm so excited that it's come to fruition — all the work they put in. They get to experience some of that joy, and hopefully, it happens one more time."
Argyle's final test will come against a Hargrave team that Perkins says is a carbon copy of the Eagles.
Like Argyle (30-1), Hargrave (31-1) has only lost one game this season. The Falcons' lone loss came back on Jan. 22 when they were beaten 77-58 by Hardin-Jefferson.
Hargrave features a stingy defense that surrenders less than 50 points per game and a versatile offense that can score inside and out.
"They're really a mirror image of our team," Perkins said. "They've got multiple guards that can shoot it. They've got a 6-foot-7 post kid inside. They have a very athletic 6-foot-4 guy that can play inside and out. They're very similar to what we are."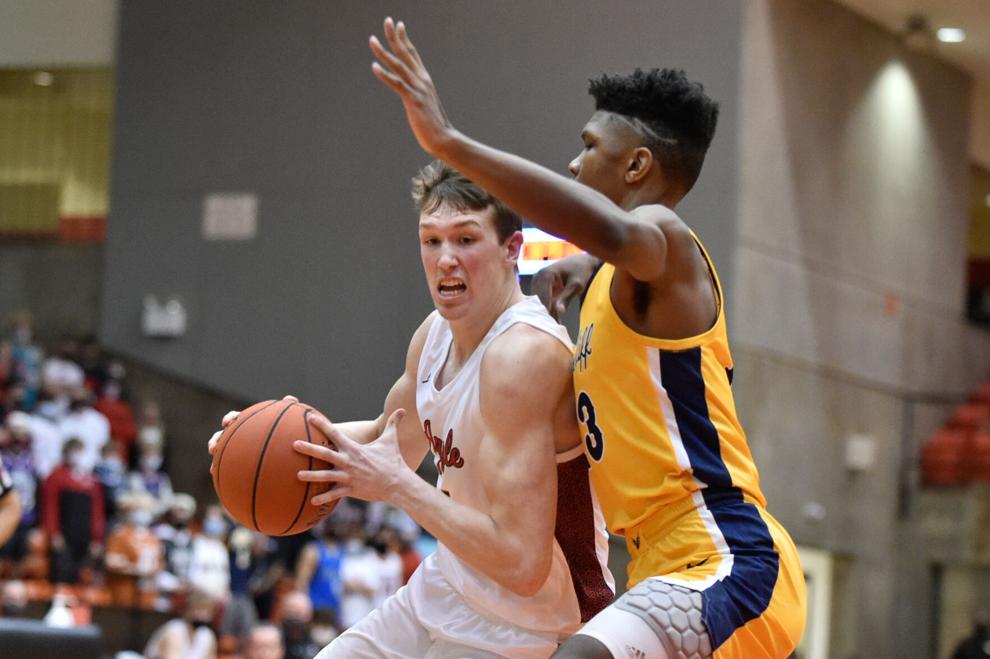 But Argyle's defense may be even more suffocating than Hargrave's, as the Eagles are only giving up a staggering 39.4 points per game.
In the semifinal on Tuesday night, Argyle held a Faith Family team averaging nearly 80 points per game to half that in a 43-39 victory.
"Our defensive philosophy is do unto others what you don't want done to you," Perkins said. "I think they enjoy playing defense. I think they take pride in it. They want to play defense. And when you have a group like that, you're at least going to be in the game. Everybody kind of plays defense, but not everyone enjoys playing defense. We'll have to do it again because these guys can really shoot it."
Argyle has won 27 consecutive games entering Saturday's state championship. It is the Eagles' second state final appearance in school history and first since winning it all in 2011-12.
The Eagles own an average margin of victory of 22.4 points and have imposed their will on nearly every opponent this season.
But Argyle's dominance is not what Perkins admires most about this team.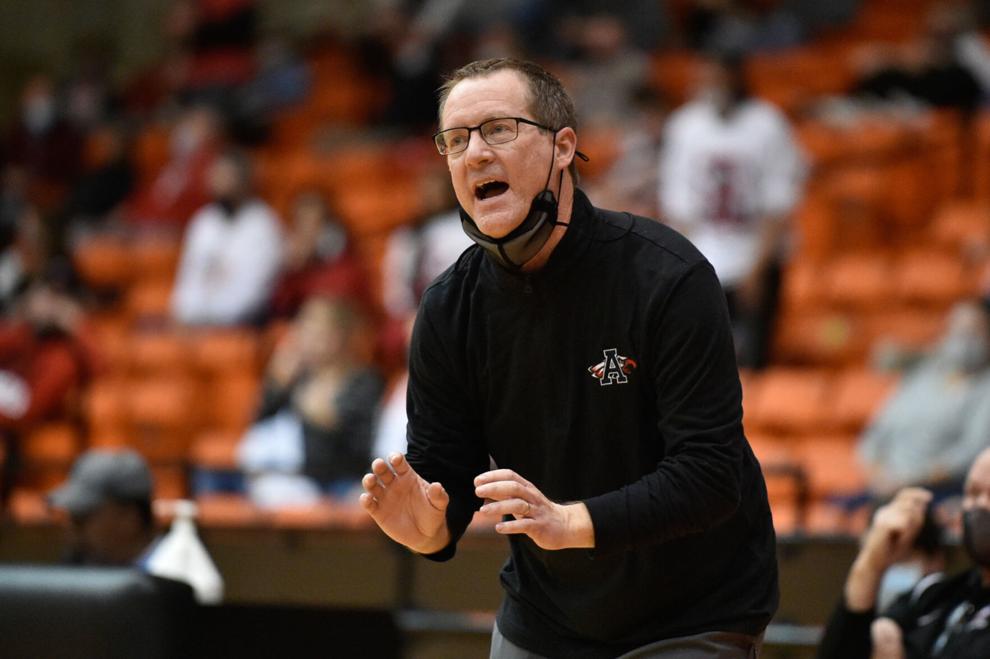 Instead, Perkins said what he loves more than anything about this squad is their willingness to sacrifice for the good of the group.
That mentality has gotten the Eagles on the precipice of a state championship. And that alone is why Perkins holds this team in such high esteem.
"[This is] without a doubt [one of the most special teams I've coached]," Perkins said. "A lot of it is because we're successful and have been tremendously successful in the win column. But it's so much more than that and what people see. The way these guys react with each other and me — they genuinely enjoy being around each other. I know everyone that is still playing will say the same thing, and that's why they're still playing.
"They're people that put the team in front of themselves. I think this is the epitome of that. These kids that could do so much more individually, [but sacrifice] to let our team be as good as it can be. It's pretty special."