Loronzo Thompson thought his days as a defensive back were in the past after he made a tough decision coming out of high school.
Thompson spent most of his time playing wide receiver at Friendswood Clear Brook and was recruited as an offensive prospect by all the colleges that pursued him but one.
Baylor's coaching staff pursued him as a cornerback.
That's exactly where Thompson will be on Monday when UNT takes on Appalachian State in the Myrtle Beach Bowl. Thompson started out as a wide receiver at UNT before shifting to defense and rising to the top of the Mean Green's depth chart.
Thompson is listed as a co-starter with Quinn Whitlock heading into UNT's bowl game.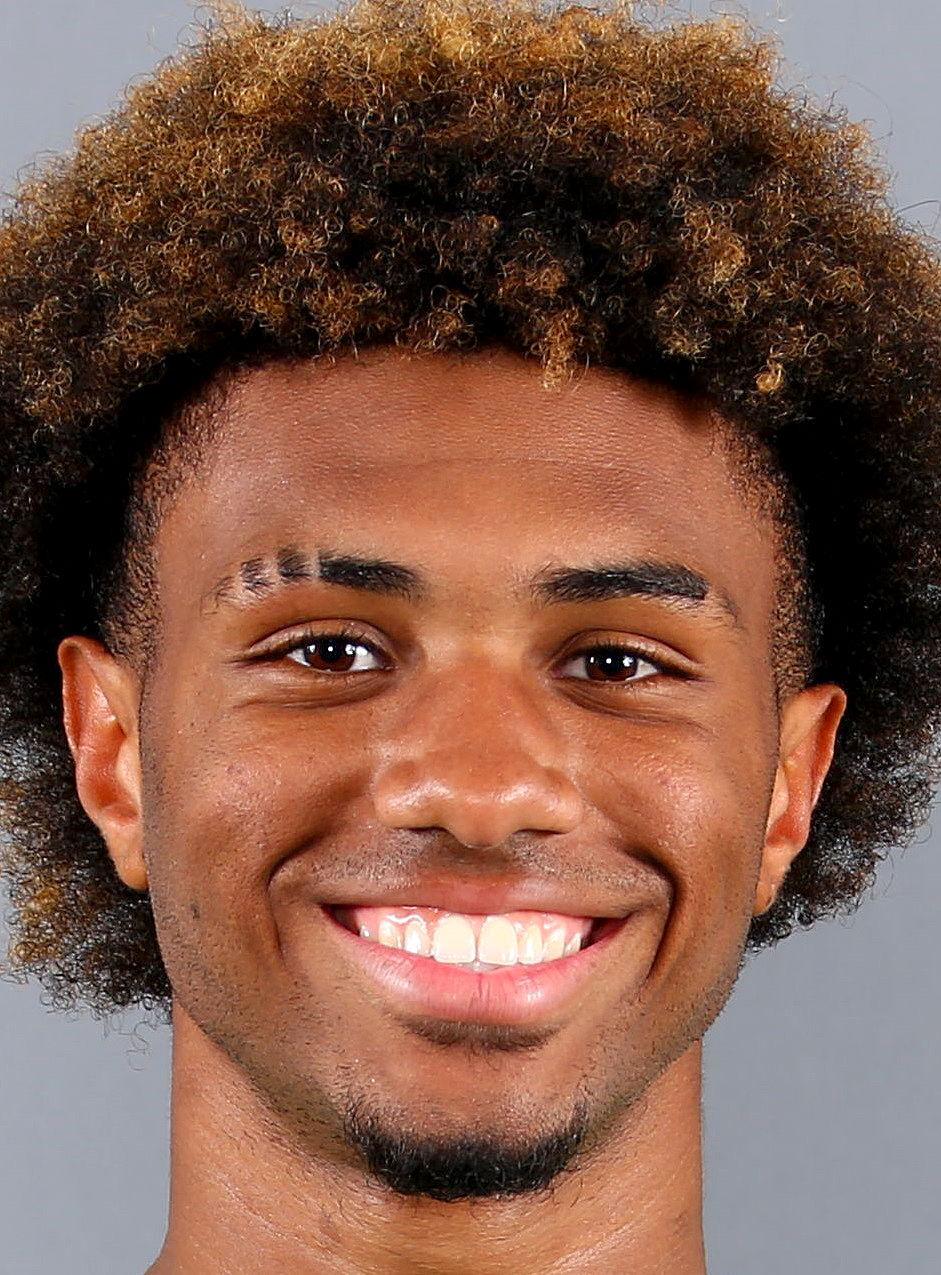 "It happened at the beginning of the year," Thompson said of his move to defense. "A couple of guys went down on the defensive side. I was running pretty well on the offensive side of the ball. The coaches decided they wanted to try me out over there.
"I was open to it. Anything to help the team."
Thompson has already provided UNT's defense a lift. He has 13 tackles and a pass breakup in nine games.
Thompson has started each of the Mean Green's final two regular season games. He finished with five tackles and broke up a pass in UNT's loss to Louisiana Tech before coming back to finish with four tackles in the Mean Green's win over UTEP to cap the regular season.
"He's done pretty well, especially with him switching from receiver to corner," UNT safety Makyle Sanders said. "He's pretty good."
Thompson attributed his growth in part to the help of teammates and UNT's coaching staff, particularly cornerbacks coach Clay Jennings.
"I was in the film room every day after practice," Thompson said. "Coach Jennings was really good with making sure I came in and explaining things."
The work Thompson put in has helped him take advantage of the talents that made him a highly recruited player. At 6-foot, 170 pounds, Thompson has good size for a cornerback and the speed to keep up with top receivers.
"He goes to work every day and will be something special," UNT linebacker KD Davis said. "He's locked in with the way he approaches meetings and practice."
Thompson quickly rose through the ranks of UNT's top defensive players and will be a key spot when the Mean Green take on Appalachian State, which was ranked in the Associated Press poll for part of the season.
The Mountaineers are averaging 31.8 points per game and feature a deep group of receivers. Five App State players have at least two touchdown receptions on the season.
UNT coach Seth Littrell has said throughout the season that one of the benefits of the way the 2020 campaign has played out is that several young players are gaining experience without losing a year of eligibility. The NCAA froze eligibility clocks this year.
Thompson and a host of other young players are receiving a year to adapt to playing on the college level without having the season cut into the time they have to play at their schools.
"The experience we gained this year will help us," Thompson said. "I have grown a lot going from one side of the ball to the other."
Thompson is showing that Baylor might have had the right idea when it recruited him as a cornerback, but he hasn't had second thoughts about his decision to sign with UNT.
"It was about where me and my family felt good," Thompson said of his decision to play for UNT. "I felt a better about North Texas. When I took my official visit, I got a true feeling with the coaches.
Thompson needed a while to find his place with UNT in the Mean Green's defensive backfield after arriving. He's been on the rise ever since.
"I will always be offense, but I see myself playing defense and helping the team, "Thompson said. "We have great wide receivers. I am trying to grow at the position I'm at now."