Jalie Mitchell has a better perspective than just about anyone when it comes to the impact North Texas' move to Conference USA in 2013 has made for the school's athletic program.
The UNT Athletics Hall of Famer began her college basketball career while the Mean Green were members of the Big West, concluded her playing days when UNT was in the Sun Belt, served as an assistant coach at the school during the Sun Belt era and took over as UNT's head coach in time for its third season in C-USA.
Mitchell never played in or coached a conference game against a Texas rival in her seven years with the program before UNT joined C-USA, a league that also includes Rice, UTEP and Texas-San Antonio. UNT was the lone Texas school during its 13 years in the Sun Belt and faced the same dilemma for four years in the Big West before that.
"Conference USA is a great league that gives us a different stage to play on because of the other Texas teams in the conference," Mitchell said. "The league has helped elevate us and made people more aware of our program."
C-USA is celebrating a pair of anniversaries this summer. The league solidified its current lineup of schools with the addition of Western Kentucky five years ago in the summer of 2014 and is also headed into its 25th season.
The buildup to that milestone campaign will begin with C-USA's annual football media days on Wednesday and Thursday in Frisco.
Mitchell has played a key role in UNT capitalizing on what C-USA offers as the school continues to establish the athletic program as a growing force in the conference. She took over a team that had suffered through nine straight losing seasons before the 2015-16 campaign and has turned it around.
UNT picked up its first three postseason wins beyond a conference tournament last season in the Women's Basketball Invitational on its way to an 18-16 finish and a second straight winning season.
That breakthrough campaign is just one of the milestones UNT has reached in its short tenure in C-USA. The school's football team has played in bowl games in each of the last three seasons, while its women's soccer team has represented C-USA in the NCAA tournament in consecutive years.
UNT's men's basketball team won the College Basketball Invitational at the end of the 2017-18 season under Grant McCasland, while its softball team tied for the C-USA regular season title with Louisiana Tech this spring under Rodney DeLong.
UNT officials credit the run of success largely to the school's move to C-USA while also citing a few other key factors in the program's growth.
Athletic director Wren Baker has made a significant impact since arriving summer of 2016. Baker hired McCasland and DeLong, in addition to laying the groundwork for significant facility improvements.
UNT will open the Lovelace and McNatt Families Practice Facility, a $16 million indoor venue with a full-sized football field, this fall.
UNT's growth has made the school a more powerful force in C-USA and played a role in the league's development.
"We're starting to bring value to Conference USA," Baker said. "Certainly our football program has become more of a household name than it was just two or three years ago."
The additional exposure in Texas has helped UNT capitalize on what the league offers. The added publicity also makes the championships the schools' teams have won as members of the conference all the sweeter.
"People know fans of the other Texas teams," UNT football coach Seth Littrell said. "We have regional games in Conference USA with UTSA, Rice and UTEP. There is a lot of Texas pride involved in those games."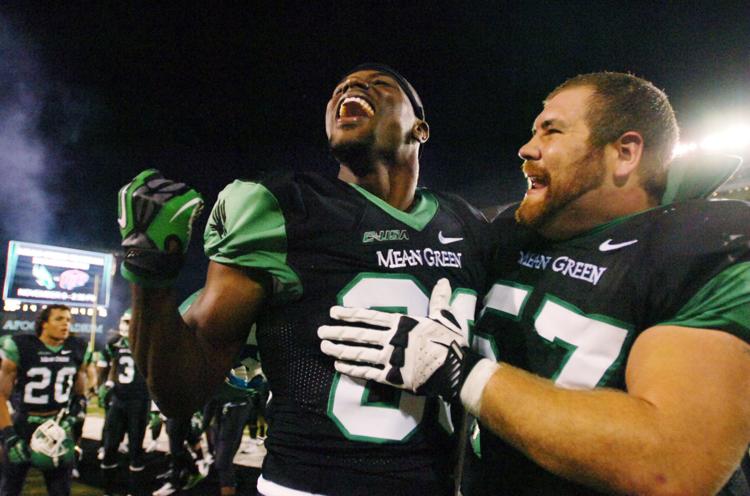 A change for the better
The idea of playing regional rivals a school's fans care about might sound simple, but it was a luxury UNT rarely enjoyed before joining C-USA.
The Mean Green didn't play a single Texas team in football in 2005 or 2009 and often only played one or two games against teams from the state in nonconference play before switching conferences. UNT lost to West Texas State in a Missouri Valley Conference game late in the 1974 season.
UNT had to wait nearly 39 years before its next conference football game against a Division I-A opponent from Texas.
The Mean Green spent eight seasons playing as a Division I-A independent beginning in 1975 followed by 12 years as a member of the Division I-AA Southland Conference from 1983-94. UNT then played another season as a Division I-A independent in 1995 before its 17 years in the Big West and Sun Belt.
The Mean Green played plenty of conference games against other Texas teams as a member of the Southland. Those games just didn't attract the same attention or seem as important as the conference games against Texas teams UNT started playing in 2013 as a member of C-USA and the Football Bowl Subdivision (formerly Division I-A).
The first of those FBS conference games against a Texas rival was played when Rice visited Apogee Stadium. A crowd of 22,835 packed the stands, a total that still ranks as the 10th-largest crowd in the history of the venue that opened in 2011. UNT beat the Owls 28-16 that night and became bowl-eligible with six wins for the first time since 2004.
UNT will face six Texas teams in football season this fall, including C-USA's three other teams from the state.
"Those games mean a lot," UNT cornerback Cam Johnson said. "Texas schools recruit the state. You know a lot of the guys you are playing against from high school or 7-on-7 in the summer."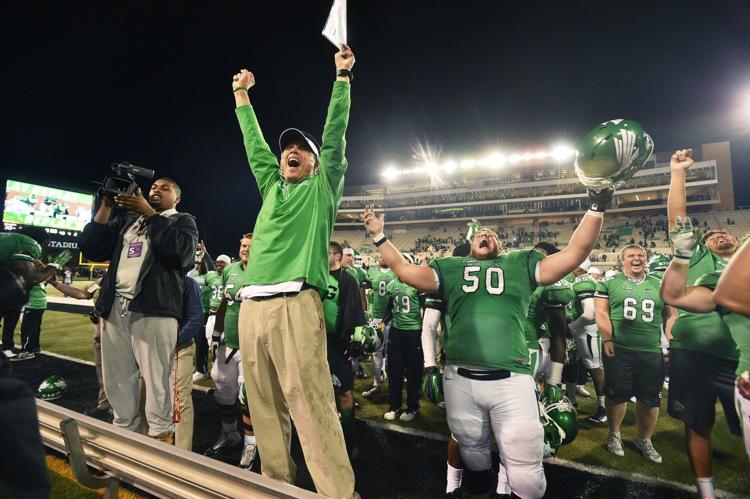 Promises kept, goals that remain in C-USA
The expectation when UNT joined C-USA was that attendance would soar, interest in the program would increase and rivalries with the league's other Texas schools would blossom.
The results have been mixed.
UNT has set home attendance records in football in each of the past two seasons and averaged 23,355 fans per home game last fall.
The school has also seen its rivalries with C-USA's other Texas schools grow, albeit not as quickly as hoped.
"I can't say that I've seen those rivalries," UTEP athletic director Jim Senter said. "We have been down and are a long way from the other Texas schools. That makes it challenging. What helps rivalries develop is teams winning big games against each other."
C-USA's Texas schools have faced off in a few football games that fit that profile. UNT's win over Rice in 2013 is among them. Rice went on to win the C-USA title, while both teams played in bowl games that season.
UNT has also played a few memorable games against UTSA. The Roadrunners beat UNT three weeks after the Mean Green's win over Rice in 2013, knocking UNT out of contention for a spot in the C-USA title game.
That game helped establish UNT-UTSA as perhaps the biggest rivalry among C-USA's Texas teams.
Interim head coach Mike Canales guided UNT to a 30-23 win over UTSA in 2015. The win was a breakthrough for the Mean Green, who had lost both of their previous games against the Roadrunners.
Canales was asked about the dynamics of the UNT-UTSA series in the days leading up to the 2015 game and put the win in perspective afterward.
"Now we've got a rivalry," Canales said.
The Roadrunners came back to beat the Mean Green in 2016, adding to the history between C-USA's Texas schools that has elevated UTSA's program.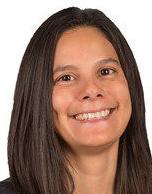 "It's absolutely helped us grow being in Conference USA," UTSA athletic director Lisa Campos said. "Moving into the league elevated our program and helped in all the areas that are important in college athletics from fan engagement to recruiting and brand recognition."
The attendance figures for UNT's games against the other Texas programs in C-USA reflect the benefits of playing those teams on a regular basis. Three of the 10 largest crowds for a home game in UNT history saw the Mean Green face Texas teams that are currently members of the league.
The largest home crowd in program history was a gathering of 30,105 last season for UNT's loss to Louisiana Tech, another C-USA school located within driving distance.
What can't be disputed is that joining C-USA has boosted UNT's program for a variety of reasons.
"One of our goals is to be undefeated in Texas every year," quarterback Mason Fine said.
Being a member of C-USA with three other Texas schools provides UNT a chance to chase that goal.
Baker, UNT's coaches and athletes say that opportunity has made a huge difference for their programs and fostered the recent growth of Mean Green athletics.