Conference USA was in a tough spot when Marshall athletic director Mike Hamrick joined a host of league officials in making a decision that shaped the conference's future a few years ago.
SMU, Houston and Central Florida were the first of seven schools to announce beginning in 2011 that they were leaving C-USA for what would become the American Athletic Conference.
C-USA responded by going big.
"Television markets were important," Hamrick said. "The second thing I felt we needed in most cases was larger institutions with large student bodies in areas with the potential to draw fans."
C-USA added nine schools largely because they fit those parameters. The decision still resonates as the league reaches a pair of milestones in its history.
C-USA will begin the buildup to its 25th season at its annual football media days Wednesday and Thursday in Frisco. The event will take place just days after the fifth anniversary of the conference adding Western Kentucky, the final school to join C-USA in its last round of realignment.
The Denton Record-Chronicle spoke to more than a dozen C-USA officials, including athletic directors, coaches and conference commissioner Judy MacLeod, to gauge where the league stands at those milestone marks.
Those officials are confident in C-USA's future, largely due to the league's growth since it underwent a dramatic overhaul that included the addition of North Texas.
"We're in a good place," MacLeod said. "Conference USA is a very diverse league in a lot of ways with geography and university missions. It has taken some time to get to the point where we celebrate those differences. It will take even more time to develop rivalries, but we are off to a good start."
C-USA had a lot of work to do after well-established programs like UNT, Louisiana Tech and Middle Tennessee joined in 2013. Florida Atlantic, Florida International, Old Dominion, Charlotte and Texas-San Antonio were relative newcomers to the Football Bowl Subdivision and arrived in that same round of expansion, which concluded with the addition of WKU on July 1, 2014.
Those schools replaced some of C-USA's most successful members, including Memphis. Moving to a new lineup created challenges the league is still dealing with today.
C-USA is spread from El Paso to Norfolk, Virginia, creating travel headaches. Funding athletic programs is a challenge for schools in C-USA, where there is a growing concern over the ever-widening gap between the Power Five conferences and schools that compete at the Group of Five level — the AAC, Mid-American, Mountain West, Sun Belt and C-USA.
Power Five schools from the Big 12, Pac-12, Big Ten, Southeastern and Atlantic Coast conferences dominate college athletics and have more advantages than ever before.
UNT athletic director Wren Baker says his program as well as C-USA are rising to meet those challenges and have tremendous growth potential.
UNT's football team won the C-USA West Division title in 2017, while its women's soccer team has won seven C-USA regular-season or tournament titles since 2014.
"The move to Conference USA has been very positive for us," Baker said. "As with any transition, it took us a couple years to adjust recruiting and competition strategies, but we are showing now we can compete in all sports. We are developing rivalries within the league, and our fan support has grown considerably."
C-USA looks stable as a conference
There were plenty of reasons to believe C-USA might not enjoy long-term stability after its current lineup was established.
Old Dominion and UTEP are more than 2,000 miles apart. Rice, an elite private school, has very little in common with UTSA, a large public school just more than 200 miles away.
C-USA's schools have found common ground despite those differences.
"Conference USA added programs that bring value, whether it's their competitiveness, profile as an academic institution or in other ways," Southern Mississippi athletic director Jeremy McClain said. "That diversity has allowed the conference to grow and stabilize."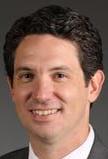 Some questioned that stability when Connecticut announced in June it was leaving the AAC to rejoin the Big East. C-USA's programs could be targets should the AAC look for a replacement.
The AAC is reportedly unlikely to replace UConn, but MacLeod acknowledged C-USA's teams would be open to opportunities.
Several C-USA athletic directors also said they have informally discussed the idea of the conference realigning on a more regional basis by trading teams with other leagues, including the Sun Belt. Those discussions have never progressed to the point where C-USA officially explored the possibility.
Keith Gill took over as Sun Belt commissioner in May. He doesn't anticipate any movement toward regionalization.
"There haven't been any discussions since I have been in the Sun Belt," Gill said. "We are really comfortable with the schools we have."
The reality is that C-USA's lineup is most likely set for the foreseeable future.
"We all realize we aren't going anywhere," Hamrick said. "That brings you closer together."
That unity has given C-USA officials hope for a brighter future.
"Are we where we want to be?" Middle Tennessee athletic director Chris Massaro said. "No. We still have a lot of steps we need to take. Do we see more being possible for Conference USA? Absolutely. We are getting better and better and have a lot of great people in this league."
Making progress as a league
The confidence Massaro and the rest of the athletic directors in C-USA showed this summer is based largely on how far the league has come since hitting a low in the spring of 2016.
C-USA officials gathered for meetings in Florida, where MacLeod delivered the news that revenue from the league's television contracts would plummet from $1.1 million per school annually to $200,000.
The drop was due largely to the decline of traditional cable television as an outlet for college sports as viewers turn to streaming services. The shift has caused a decline in television revenue for some G5 leagues.
"The bottom fell out," Massaro said. "We were wondering how we would manage. To Judy's credit, she talked us off the ledge. We made the best of what we had and became more innovative."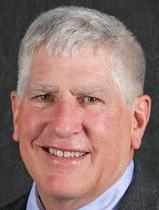 C-USA has become more reliant on streaming services to supplement its traditional television package. The league will enter the 2019-20 season with deals in place with CBS and the NFL Network, a pair of traditional broadcast outlets, in addition to Stadium, ESPN+ and Facebook, which stream content.
Multiple league officials confirmed that each C-USA school will receive slightly more than $450,000 from television rights this school year, a dramatic improvement over the league's recent contracts.
The NFL Network will broadcast 10 regular-season C-USA games on Saturday afternoons each season over the next four years.
"The NFL Network contract was a great addition and a great partnership with a brand that is very, very strong and allows us more exposure on a network that is right behind ESPN in viewership," McClain said.
C-USA has enjoyed success competitively as well and is coming off a 4-2 bowl season. No other conference finished with a better winning percentage than the 67% C-USA posted last year.
The league's teams also pulled off several upsets in recent seasons. A C-USA school won a game in the NCAA men's basketball tournament as a double-digit seed in four straight years beginning in 2015.
Middle Tennessee's win as a No. 15 seed over No. 2 Michigan State in 2016 is one of the biggest upsets in the tournament in recent years.
"When you see how few power conference teams are willing to play us on our home courts, make no mistake about it — that is because they are afraid to lose," UAB athletic director Mark Ingram said.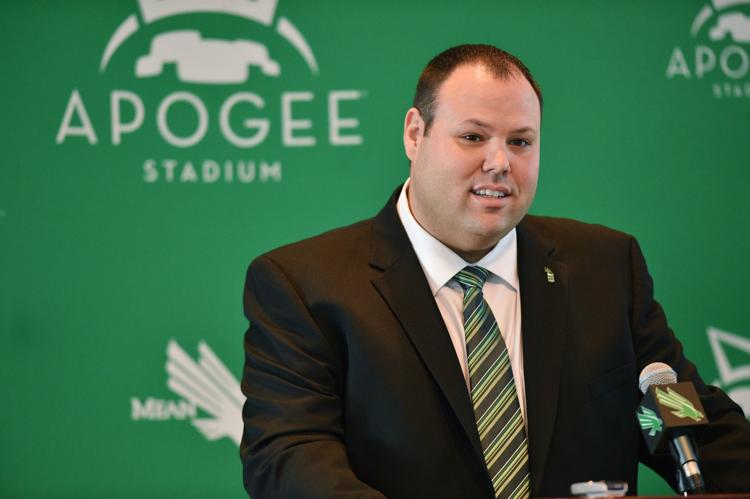 Challenges remain
While C-USA has made progress, league officials acknowledge that a host of challenges remain.
Finding enough revenue to run a Division I athletic program continues to be a struggle for C-USA schools, and opportunities to compete in the national spotlight are scarce.
C-USA hasn't sent more than one team to the NCAA men's basketball tournament in five seasons with its current lineup. The league also has not sent a team to a lucrative New Year's Six bowl, where one slot is reserved for a Group of Five team.
"There is a lot of pressure on us to do more with less," Baker said. "There are Power Five schools out there drawing $40 million-plus checks from their conference. We are drawing a few hundred thousand. You start in a pretty deep hole, but your fans expect you to compete."
C-USA's deal with the NFL Network is just one of the innovative ideas the league has employed as it strives to reach that goal. The league also changed its basketball scheduling system and moved its conference tournament to the Ford Center, the Cowboys' indoor facility in Frisco.
Not all of those ideas have paid off. The league's athletic directors are OK with that. They are willing to take risks as they search for strategies to improve the conference.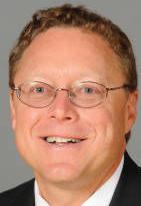 "Economics are going to dictate future creativity in college athletics," Old Dominion athletic director Wood Selig said. "Most of us are not built to sustain the levels of expense that we have witnessed within college athletics the last five years."
C-USA employed a pod scheduling system in men's basketball designed to improve the schedule strength of the its top teams for the first time last season.
Teams played for seven weeks in conference play before they were divided into three pods based on the standings. Teams played in their respective pods from that point through the end of the regular season. The scheduling format eliminated the possibility of one of C-USA's top teams suffering a loss to a bottom feeder that would damage its NCAA tournament resume late in the season.
The hope was C-USA's conference tournament champion would be seeded higher in the NCAA tournament and that the league would have a better chance of a second team receiving a bid.
That plan backfired when Old Dominion won the C-USA tournament and was the league's lone NCAA tournament representative. The Monarchs were a No. 14 NCAA seed, which fell right in line with C-USA's recent history. The league's lone representative was seeded as high as No. 12 and as low as No. 15 the previous four seasons.
C-USA will use pod play again this year and hope for a better result.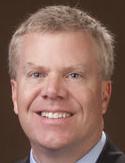 "I applaud the league for taking a creative approach to scheduling in basketball," Charlotte athletic director Mike Hill said. "Rather than experimenting for a year and then give up on it, the league decided we would give it another year."
The jury is also still out on holding the conference basketball tournament at the Ford Center. C-USA athletic directors gave the setup with two courts on a converted football field mixed reviews.
"The big criticism is why would you play a basketball tournament in a football facility?" Louisiana Tech athletic director Tommy McClelland said. "It happens every year. It's called the Final Four.
"We have a lot of synergy now with the city of Frisco and the Dallas Cowboys."
The location of the conference basketball tournament is just one issue C-USA officials continue to debate. The league's progress over the last five years makes those officials comfortable tackling challenges together in the league's 25th season.
"I want to see the league grow over time," WKU athletic director Todd Stewart said. "The current group has enjoyed a lot of success, and we've only been together five years."