Down a long, vacant hallway at AT&T Stadium, Ken Purcell stood stoically, peering out a window.
The area was vacant, save from the occasional passerby. It was there that Purcell was afforded seclusion, something difficult to come by in a billion-dollar stadium that seats upwards of 100,000 fans.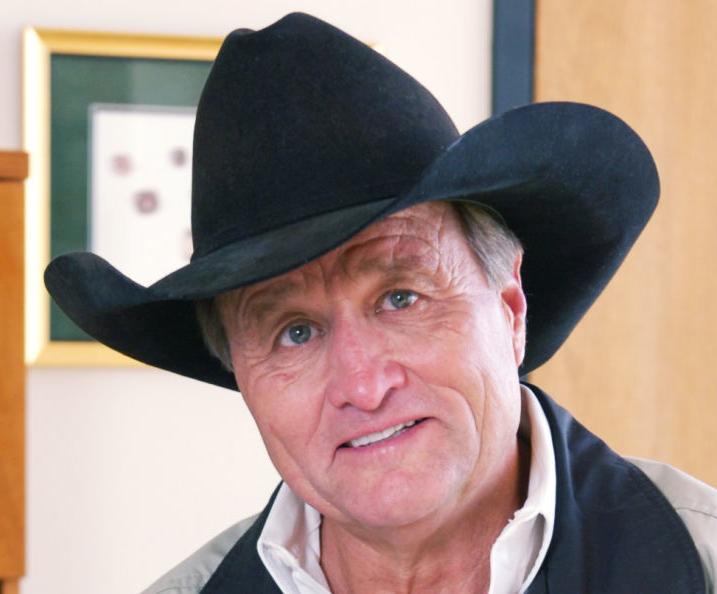 But on this day — Dec. 18, 2010 — Purcell had every right to escape the mayhem unfolding below. Purcell, then Denton ISD's athletic director, had not one, but two teams vying for state championships a few hundred feet below him.
The angst, Purcell recalls, was at an all-time high.
"People didn't know this about me, but during ball games when my teams were playing, I would go find a place away from the press box by myself if the games got really tight," Purcell said. "I was just too nervous to sit around a bunch of people. In that hallway there was a window with nothing there, and I ended up standing in that little area. I ended up watching both games from there."
History in the making
Purcell's routine once he got to the stadium remained virtually unchanged, despite the magnitude of the upcoming title games.
The longtime athletic director arrived at AT&T Stadium roughly two-and-a-half hours prior to the 11 a.m. kickoff between Ryan and Lake Travis. Purcell made his way onto the field and chatted with Ryan's then-head coach and current Denton ISD athletic director Joey Florence.
Normally, that would have been the end of it. Purcell would watch Ryan in the Class 4A Division I championship and call it a day.
But with Guyer playing in the Class 5A Division II title game immediately after Ryan, Purcell was in for an unprecedented marathon.
It was the first time since 1962 that two schools from the same district played for a state championship. Since 2010, the feat has yet to be replicated.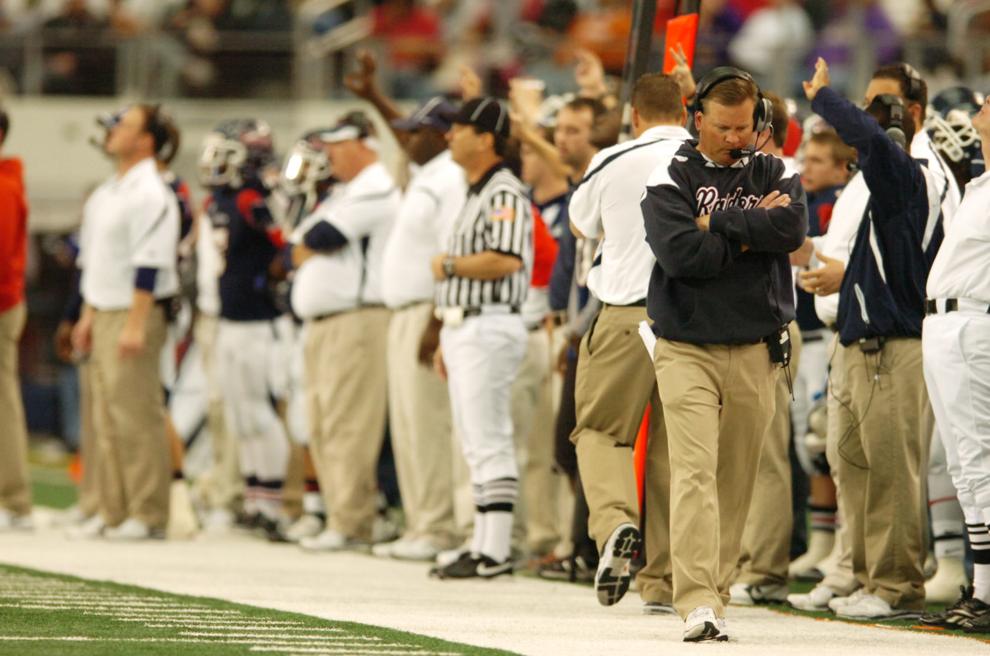 "You didn't think much about it at the time," Florence said. "Looking back on it now, it's impressive for a school district to do that. You knew you had two great football teams in Guyer and Ryan. We were really proud for Denton at the time. It was a great day."
High above the field in the lofts of AT&T Stadium, Purcell spent the next six hours nervously watching Ryan and Guyer battle, but come up short. The Raiders fell to Lake Travis 27-7, and shortly after, the Wildcats lost a nail biter to Cibolo Steele 24-21.
The experience, Purcell described, was a fantasy for any athletic director.
"It was a dream," Purcell said. "I had butterflies. It was really something to watch your teams go back-to-back at AT&T. There was a lot of pride in what our kids and the coaching staff had done. The only negative was that we ended up losing both games."
Deja vu all over again
It has been nine years since Ryan and Guyer shared the field at AT&T Stadium.
In that span, the Wildcats claimed consecutive state titles in 2012 and 2013, while the Raiders have advanced to the 5A Division I semifinal each of the past three years. While no two teams from the same district have played for a championship since Ryan and Guyer did in 2010, it's widely believed the Raiders and Wildcats have a chance to catch lightning in a bottle again.
With 17 returning starters and a bevy of talent on both sides of the ball, Guyer coach John Walsh drew an immediate connection to his 2010 squad.
"It reminds me of 2010 so much," Walsh said. "We had a bunch of juniors and seniors. That group in 2010 had 13 Division I starters. That's hard to match, but we're on our way."
Guyer already has several Division I starters, with quarterback Eli Stowers committed to Texas A&M and defensive lineman Grant Mahon pledged to Oklahoma State. Wide receiver Seth Meador will be off to Air Force after his senior year.
Running back Kaedric Cobbs and cornerback/wide receiver Deuce Harmon are among a host of other Wildcats with Division I offers who have yet to commit to a school.
"This has a chance to be [one of Guyer's most talented teams]," Walsh said. "I think growing up in this program, these guys were all in elementary and middle school going to AT&T to watch those [past] teams play. I think the expectations have always been there for them. Now, they're going, 'Hey, we're one of those teams. That can be us.'"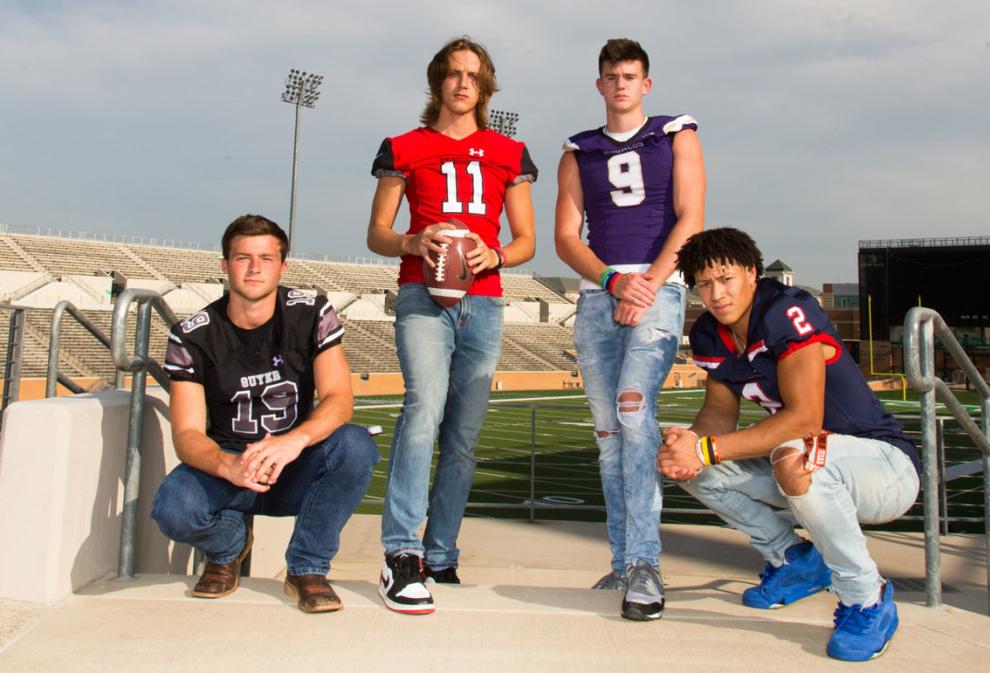 For Ryan, the feeling is mutual, although coach Dave Henigan said the Raiders don't fixate on what could happen in December.
"Our whole deal, and one of the reasons we have a good program, is we take care of the day-to-day," Henigan said. "Everyone knows that the end goal is to win it all, but we don't really talk about it. It's about being a champion every day and going to work."
With five-star athlete and Alabama commit Drew Sanders back, as well as key contributors like Texas commit Billy Bowman Jr., Seth Henigan and Emani Bailey, coach Henigan knows the Raiders are loaded once again.
Ryan is a combined 42-3 over the past three years. The Raiders' only losses in that span have come at the hands of Highland Park, each time in the state semifinal.
"It's going to be a good team. I don't have any doubt about that," coach Henigan said. "I don't know if I'd call it pressure, but there's an expectation to win and to win every game. That's the standard at Ryan and it always has been. I knew that when I signed up for the job. I wouldn't want to coach anywhere else where that wasn't the expectation. I don't know if it's realistic, but we've come pretty close."
Only time will tell if Guyer and Ryan can both make it back to their classification's championship games.
The topic isn't the focal point for either team entering the season, but the prospect of etching their names into the history books is undeniable.
"What I like about it is you get the sense they want to be one of the legendary Guyer football teams," Walsh said. "There's not a whole bunch of talk about it. They're just working their tails off day in and day out. It's all about what we have to do on a Monday out here. That's what I love about them. They've got a lunch pail mentality."
From the ground up
When Cody Moore took the job to become Braswell's first football coach in 2015, the school was still under construction.
Along with spending his first year getting the Bengals' new facilities up and running, Moore was also presented with a rare chance to coach his future players in middle school.
"There are very few opportunities in coaching when you get to be with a group of kids for five years and actively coach them," Moore said. "I spent my fall coaching eighth grade football at Navo Middle School."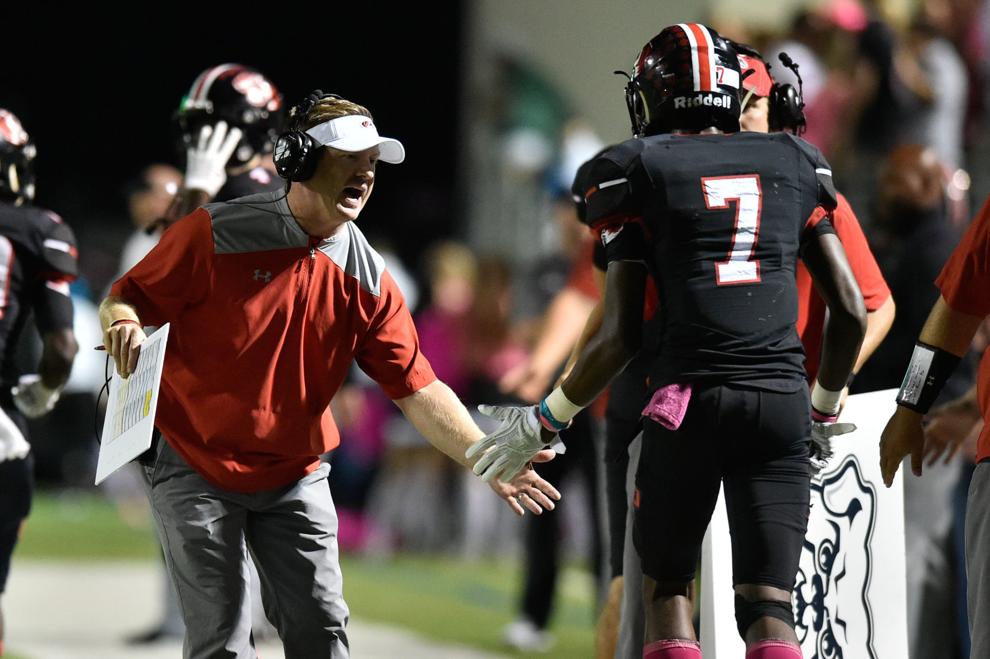 Five years have passed since Moore roamed the sidelines at middle school games. Those players are now seniors in Moore's program at Braswell and are among the reasons the Bengals are on the cusp of securing their first playoff berth.
"When I think about that senior class and the guys I had as eighth graders, watching their progression and maturation and how far this program has come, to see that manifest itself in wins on the field is exciting," Moore said. "They have a special place in my heart."
Braswell went 3-5 in District 7-5A Division II last year, narrowly missing out on the postseason. With 20 seniors returning this fall who have been with Moore since the beginning, the Bengals appear ready to clear yet another hurdle.
"I think they're poised for success," Florence said. "I think [Moore] has done a tremendous job getting them there. They've had a lot to overcome. It takes a lot of energy. I'm really proud of the coaches and administrators out there."
Braswell is not the only Denton ISD program trying to establish a culture of winning consistently.
At Denton, Billy Miller has been tasked with getting the Broncos' program back on track. Denton has gone 5-15 over the past two years and has not posted a winning season since 2016. From 2014-2016, Denton went 26-9.
Now entering his third year at the helm, Miller believes the tide is starting to turn back in the Broncos' favor.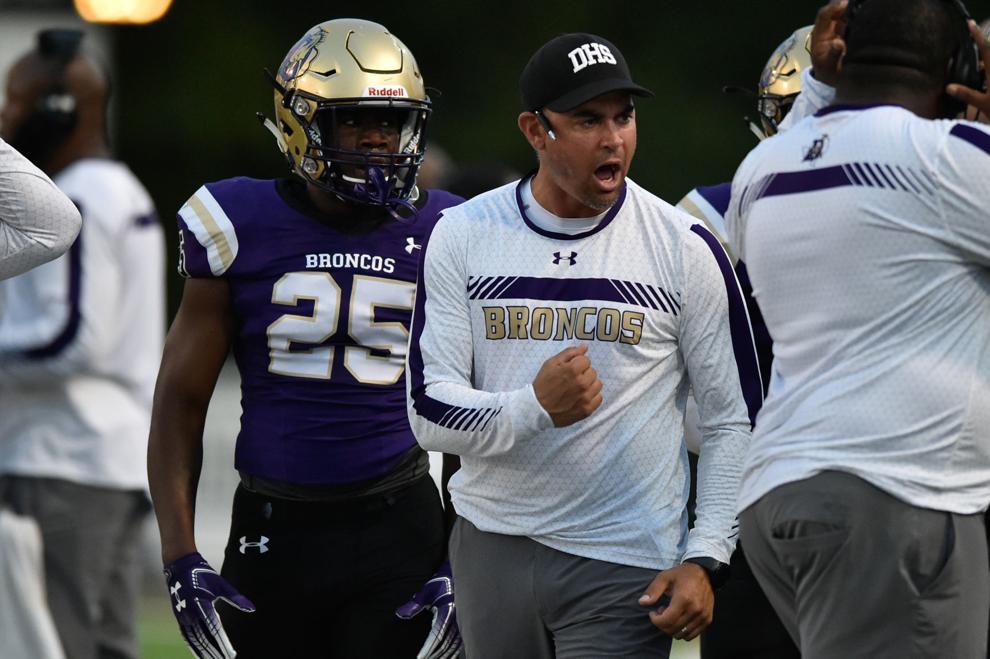 "It's been a different feel around here as of late," Miller said. "I feel really good about the way the staff and kids are coming together. The biggest deal is when you're trying to change culture and build things from the ground up, it's getting people to understand there are bright spots in the future."
Although Denton has suffered several lopsided losses the past two years, Miller said in most of those games, the final score was not indicative of the team's performance.
He added the key for the Broncos in 2019 will be avoiding mistakes.
"You can look at the final scores from our games the last two years and it may not tell the true story of who we are," Miller said. "In two years, we're 5-15. If you go back and examine what happened to us in those two years, there are only two games we lost complete control of. Eighteen out of 20 games over the past two years we had a chance to win. Getting over the hump is figuring out how to win those games."
Unprecedented success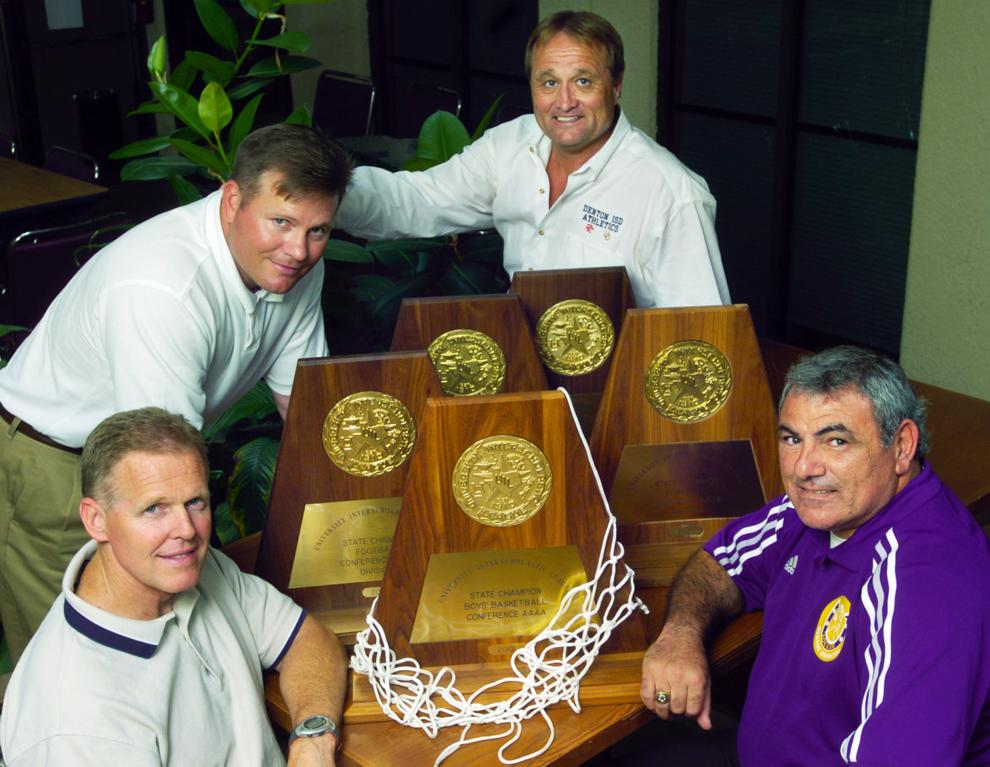 From Guyer to Ryan, Denton and Braswell, each school in Denton ISD has experienced success in their own right.
Since 2000, Denton ISD is the only multi-school district in Texas that has had more than one high school win a state championship. Over the past 10 years, Guyer, Ryan and Denton have combined to go 238-112, winning 68 percent of their games.
Add in state championships, state final appearances and Braswell's steady improvement, and it's hard to deny the obvious.
Denton ISD is a football factory.
"Obviously, there are a lot of talented kids," Florence said. "There are a lot of talented players in a lot of sports in this community. What's unique about Denton ISD is we have a tremendous amount of success and have multiple schools. I think that's a credit to everybody: the kids, administrators and coaches."