North Texas coach Seth Littrell never looked forward to spring practice in quite the same way he did this year, not after missing out on a critical part of the offseason a year ago due to the coronavirus pandemic.
UNT has 50 players on its roster who have never been through a full offseason.
The Mean Green got a good, long look at their entire roster over the last few weeks in workouts that hit a high point with their spring game on March 27.
"There is no doubt that spring helped us," Littrell said. "To have a ton of reps was crucial."
That extra practice time helped UNT sort through a host of challenges as it looks to rebuild its depth chart.
So where did the Mean Green end up?
We'll take an educated guess today with a depth chart projection.
UNT still has a long way to go before it opens the season with a game against Northwestern State on Sept. 4.
Players will continue to develop during summer conditioning work and fall practice.
North Carolina graduate transfer quarterback Jace Ruder will join the fray over the next few weeks. The former four-star prospect will figure into the quarterback competition.
Ruder will try to get up to speed quickly and challenge Austin Aune, who continued to hold down his spot with the first-team offense throughout the spring.
UNT also still has a long way to go defensively under new coordinator Phil Bennett. The former SMU coach arrived after last season and has installed a new system that will include a base four-man front.
We got a glimpse of how UNT's players will fit into that new scheme during the Mean Green's spring game.
What we don't know quite yet is what UNT's defense will look like once first-team All-Conference USA defensive tackle Dion Novil returns after missing the spring due to injury.
The Mean Green also have several highly regarded recruits set to arrive before next season.
Expectations are high for wide receiver Caleb Johnson and safety Dillion Williams. Can they crack the two-deep after arriving over the summer?
We won't know for several more weeks. Until then, here's a look at five key moves we expect UNT to make and where we anticipate the Mean Green to end up with their depth chart.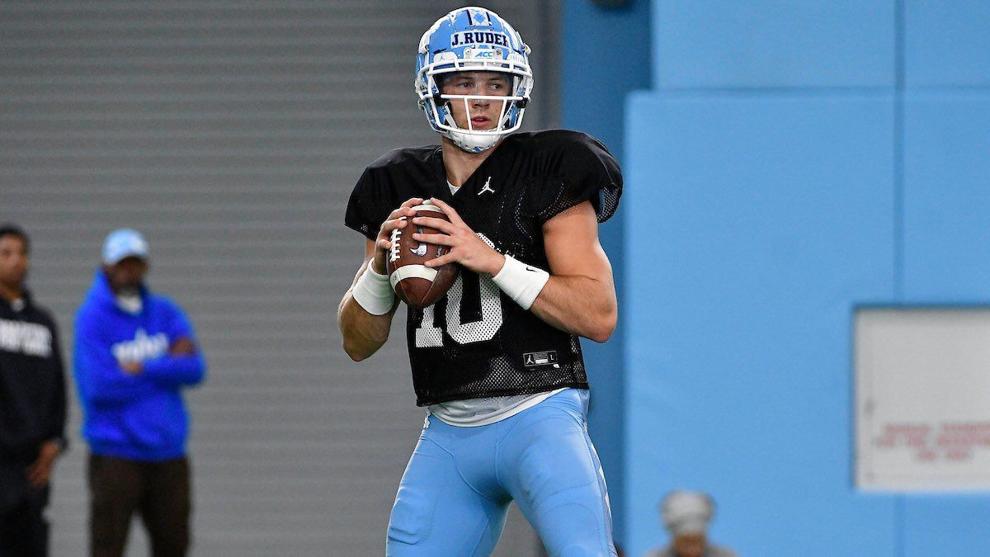 Ruder will get his shot
UNT rotated Aune and Jason Bean at quarterback last season, when neither seized control of the starting job.
Bean has since left for Kansas. Ruder will have to get up to speed quickly once he arrives at UNT. He's more than capable.
"Everyone is different," Littrell said. "The guy we are bringing in has experience at the Power Five level. It won't be the speed of the game that will be different. It depends on how quickly he can learn the system. He is a talented guy. We are hoping he can help us in the future."
There is no way UNT goes out and grabs a graduate transfer quarterback without giving him a chance to show what he has to offer in a game.
Our projection has Aune and Ruder listed as co-starters heading into UNT's season opener.
UNT's top recruits will crack the two-deep
UNT has recruited well the last few seasons and has seen a host of high school recruits and junior college transfers make an immediate impact.
Loronzo Thompson started at both wide receiver and cornerback in 2020 and emerged as a key contributor as a freshman. Junior college offensive lineman Anterrious Gray started all season.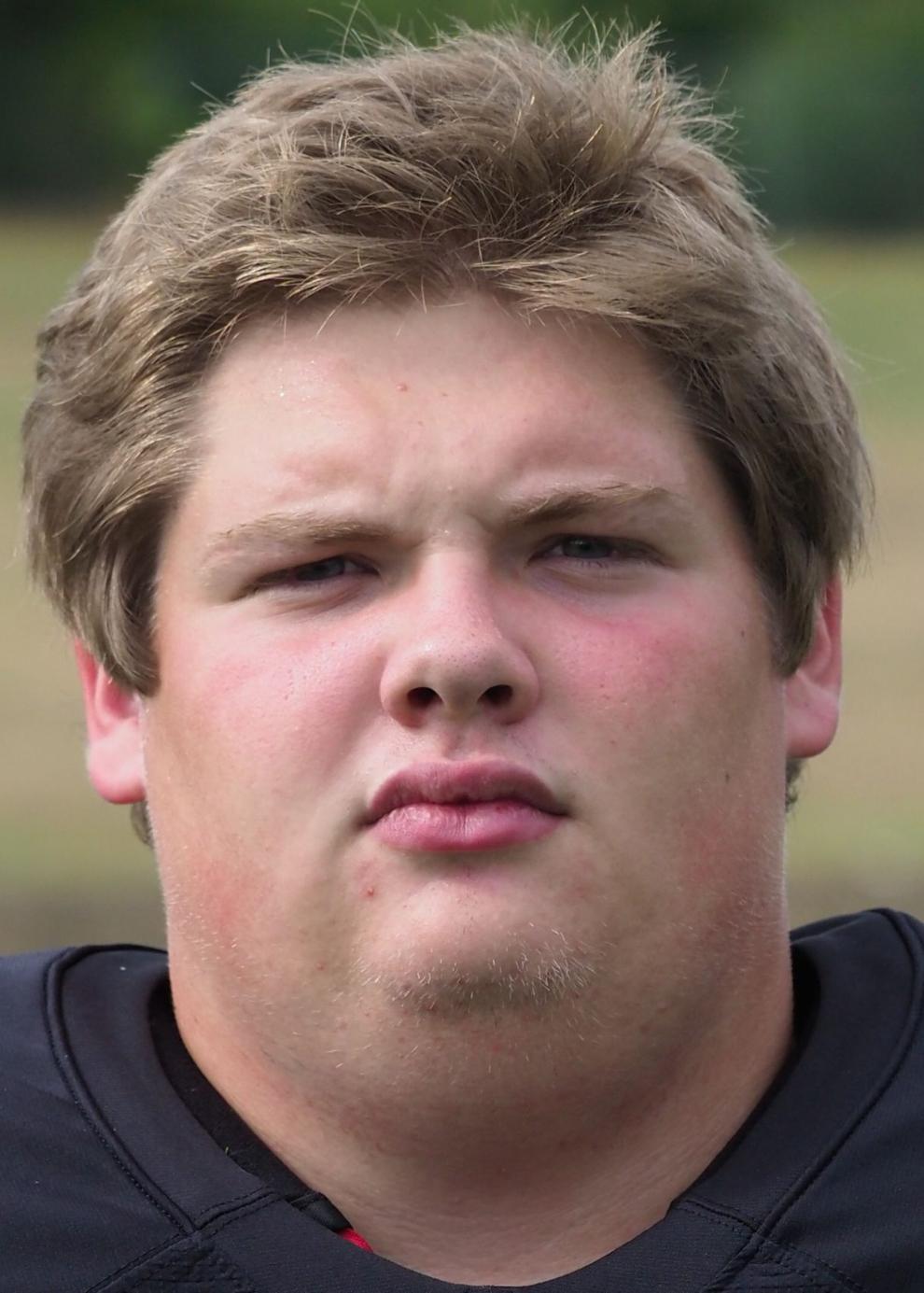 Greenville standout Caleb Johnson backed out of a commitment to play cornerback for Oklahoma and signed with UNT because the Mean Green's staff recruited him as a wide receiver.
Johnson makes our depth chart projection along with fellow freshmen Gabe Blair and Dillion Williams. Blair, a former Guyer standout, starts out the season as a backup guard seeing a lot of time as he adjusts to the college game. Williams lands a spot as a backup safety.
Both could challenge for a starting job later in the year.
Newcomers bolster depleted receiving corps
UNT has a big hole to fill at wide receiver after C-USA MVP Jaelon Darden declared for the NFL draft.
UNT also lost Austin Ogunmakin and Greg White after both elected to transfer.
Johnson and Blair are two of a host of talented players UNT recruited this past season. Our projection also has junior college transfer Bryson Jackson and freshman Detraveon Brown on UNT's depth chart.
Both excelled in spring practice. Jackson transferred in from Blinn College in time for spring workouts, while Brown adjusted to playing on the college level in 2020, setting him up for a big season next fall.
"Brown had a really good spring," Littrell said. "He caught the ball well and is starting to be able to play faster."
Thornton wins job at cornerback
UNT landed Rice transfer cornerback TyRae Thorton in the offseason.
It's highly unusual for players to transfer inside a league. Thornton had to have a host of people sign off on his move from Rice to UNT, which are both members of Conference USA.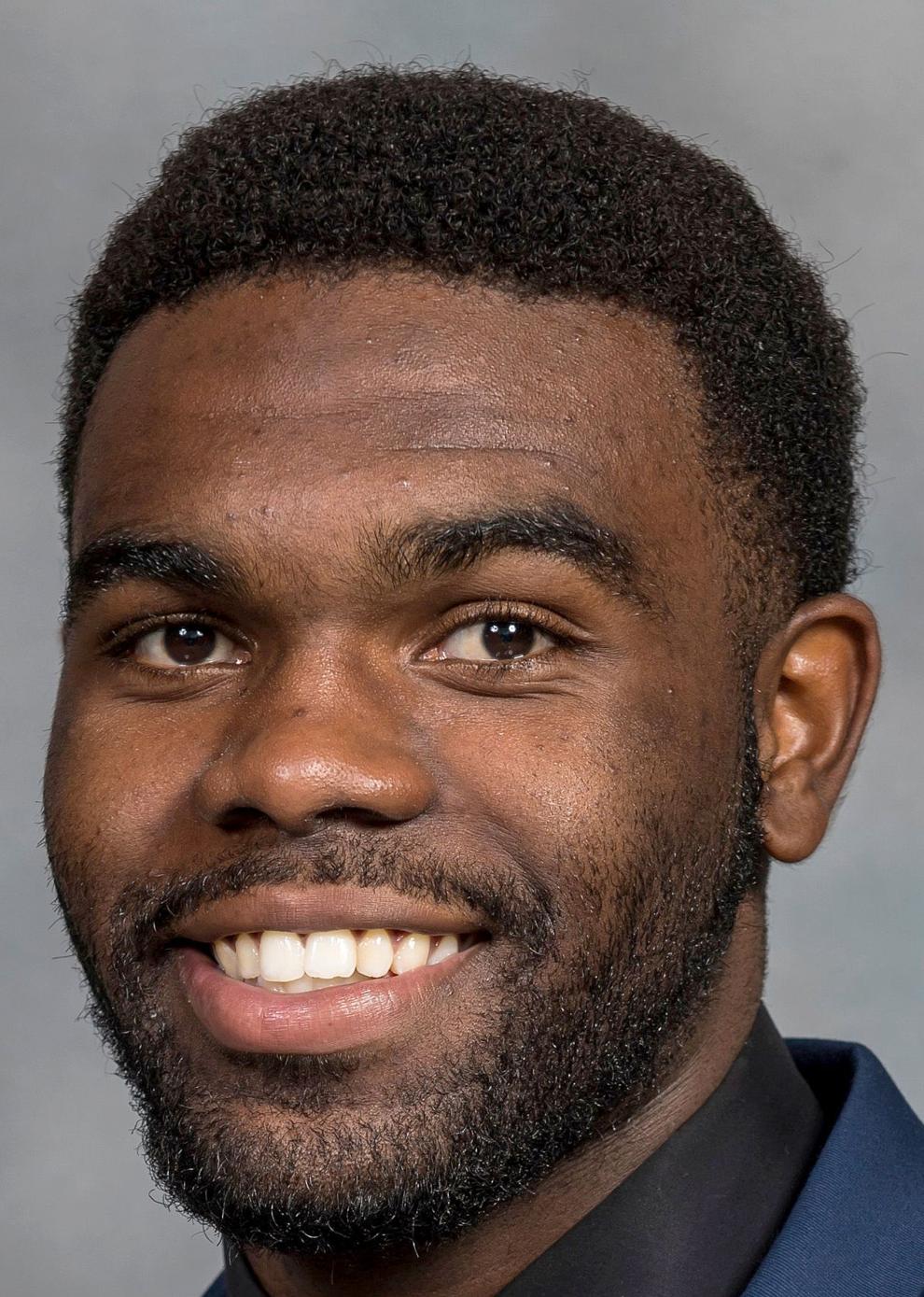 The Mean Green are hoping to improve their secondary in 2021. Thornton won't arrive at UNT until this summer, when he will jump into a competition for playing time with John Davis, Quinn Whitlock and a host of other players.
That group showed improvement over the last few weeks.
"The defensive backs overall became more comfortable over the course of spring," Littrell said. "John Davis is long and fast. He and Quinn Whitlock got a ton better. The back end looked good. They were solid and were coached up the right way."
The competition is one to watch, but Thornton should emerge as a starter.
UNT's offensive line stays intact
UNT's offensive line was one of its biggest strengths last season and remains largely intact in our projection.
The one player who could threaten to crack that lineup is Blair, who can play center or guard. UNT has veteran center Manase Mose returning, which pushes Blair to guard.
Blair begins the year backing up Daizion Carroll and seeing time early in his career in our projection.