North Texas is quickly running out of opportunities to turn its season around heading into its game against Charlotte on Saturday.
The same can be said of the 49ers.
That scenario feels awfully familiar for both teams, which met under similar circumstances last season in a game that sent the programs in opposite directions.
Charlotte soared to the first bowl game in program history after knocking off UNT. The Mean Green quickly fell out of the postseason chase.
UNT hopes to turn the tables in the rematch at Apogee Stadium.
The Mean Green (1-2) have lost two straight and dropped their Conference USA opener last week to Southern Miss. Charlotte (0-2) isn't in any better shape after falling to Florida Atlantic in its first league game last week.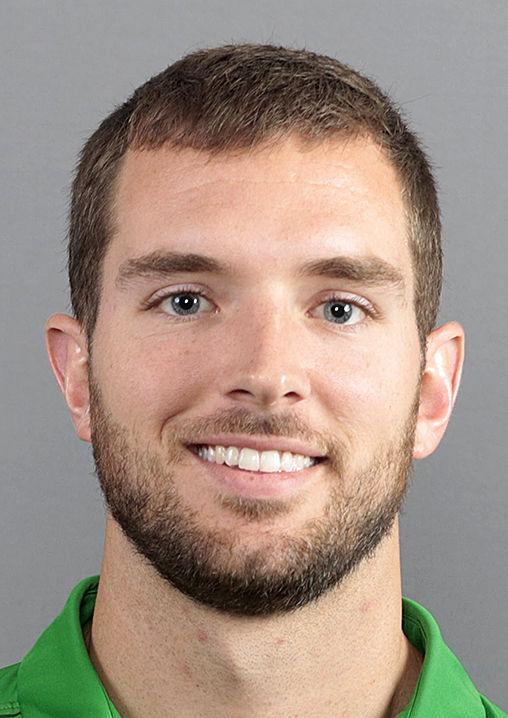 "Starting like that is something you don't want to do, but all we can do is learn from it," UNT quarterback Austin Aune said. "We're really close to being a winning football team and playing at a consistent level. We have to correct a few mistakes. If we do, we'll win some football games."
UNT hasn't won very often since what turned out to be a devastating loss to the 49ers last season.
The Mean Green blew a 14-point fourth quarter lead and fell when Chris Reynold escaped a heavy UNT pass rush and heaved a ball into the end zone that Victor Tucker hauled in for a touchdown with 18 seconds left. The 34-yard strike gave the 49ers a 39-38 win and the boost they needed to rip off five straight wins.
That run landed Charlotte in the Bahamas Bowl, a landmark achievement for a program that joined the Football Bowl Subdivision in 2015.
UNT went the opposite direction. The Mean Green didn't get the boost they were looking for against Charlotte after starting 3-4. UNT went on to drop four of its last four games and finish 4-8, snapping a run of three straight bowl appearances.
"We could have had some momentum throughout the rest of the season if we won that game," UNT coach Seth Littrell said. "It obviously affected us because we didn't finish the way we needed to. It was a tough loss."
The Mean Green are just 2-5 since its last meeting with Charlotte. One of those wins came last season against a UTEP team that finished 1-11. The other came in UNT's season-opening win over Houston Baptist, a member of the Football Championship Subdivision.
"We encountered a lot of adversity last season," running back Nic Smith said. "You're going to see what kind of team you've got when adversity comes."
UNT has seen plenty of adversity already this season. Linebacker Tyreke Davis is expected to return this week after missing two games. He was one of seven players UNT ruled out last week due to undisclosed issues, including injuries and issues related to the COVID-19 pandemic.
UNT will still be at less than full strength even with Davis back. Littrell acknowledged that running back Oscar Adaway III and wide receiver Jyaire Shorter won't play against Charlotte.
Adaway was also among the players UNT scratched from the lineup just before kickoff of its loss to Southern Miss. Shorter was injured during the game.
Adaway leads UNT with 222 rushing yards. Shorter has yet to get on track after catching nine touchdown passes last season but is averaging 24.2 yards per catch on four receptions.
UNT was forced to cancel its game at Houston due to an outbreak of COVID-19 infections among players and coaches. Charlotte has also dealt with issues related to the disease and canceled its game against North Carolina.
The 49ers haven't regained the form they showed during their run last season that began with their win over UNT.
The Mean Green haven't settled in, either, and are coming off a mistake-filled loss to Southern Miss. UNT had a field goal blocked, failed to convert on fourth-and-1 and gave up a 68-yard touchdown pass on a missed assignment defensively.
The Mean Green know they can't afford a repeat against a team that sent their season into tailspin a year ago.
"As long as we don't self-implode, do our jobs and play a clean game, I feel great about every opportunity we have," Littrell said. "We just have to do a better job of playing smart."
Key matchup UNT WR Jaelon Darden vs. Charlotte CB Lance McMillan
UNT's defense has struggled to stop anyone so far this season. The Mean Green are allowing a whopping 45.7 points per game.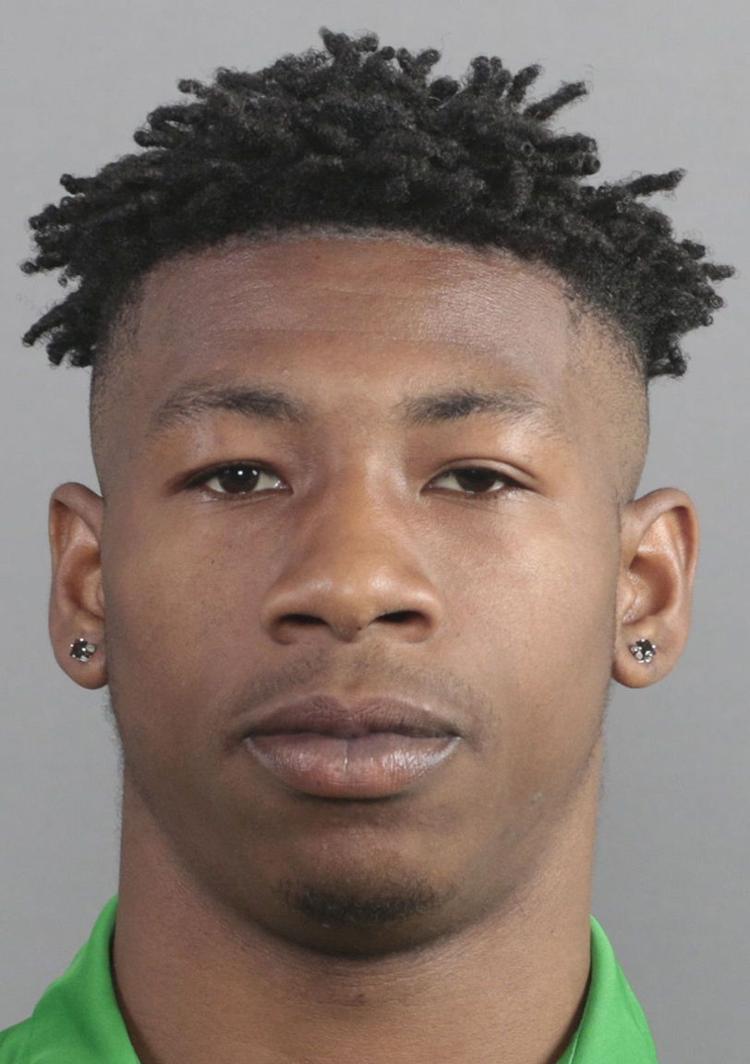 UNT's best chance to knock off Charlotte will likely be to outscore the 49ers, which will put more pressure on Jaelon Darden to come up big for the Mean Green. The senior wide receiver is UNT's best offensive player.
Darden has caught 23 passes for 241 yards and has six of UNT's nine touchdown catches on the year.
UNT will be without its best deep threat in fellow wide receiver Jyaire Shorter and its leading rusher in Oscar Adaway III. UNT is deep at both receiver and running back, but there is little doubt it will have a whole lot better chance to win if Darden is at the top of his game.
Charlotte will be one of the best defensive teams UNT will face in C-USA play and is allowing 28 points and 151 passing yards per game.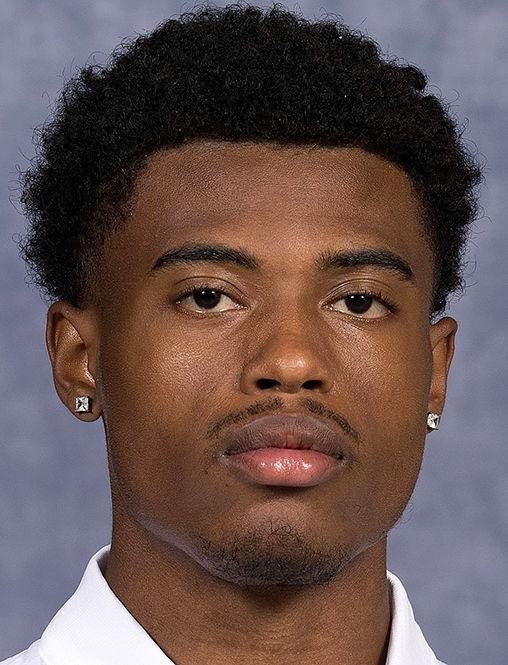 Cornerback Lance McMillan has been a key part of the 49ers' success. The sophomore was a member of the Conference USA All-Freshman team last season and has picked up where he left off.
The former walk-on has a team-high two pass breakups and 11 tackles on the season.
UNT will have a much better chance to win if Darden can continue to thrive. He caught 13 passes for 104 yards in the Mean Green's loss to Southern Miss and was a big reason quarterback Austin Aune thrived in his first start against the Golden Eagles while throwing for 339 yards.
Matching up UNT's offense vs. Charlotte's defense
UNT has scored at least 31 points in each of its three games and is averaging 41.0 heading into its game against Charlotte.
Running backs Oscar Adaway III and DeAndre Torrey have rushed for 222 and 212 yards, respectively. Deonte Simpson has come on and given Aune a terrific second option behind Darden while rolling up 209 receiving yards.
Aune has taken advantage of the talent around him and has thrown for 726 yards and five touchdowns with just one interception.
Charlotte bounced back from giving up 35 points in a loss to Appalachian State in its first game of the season last week in a game against Florida Atlantic. The Owls managed just 21 points against the 49ers.
Charlotte senior safety Ben DeLuca is one of the top defensive players in C-USA and has 286 career tackles.
UNT's defense vs. Charlotte's offense
UNT ranks last in Conference USA in scoring defense (45.7 points per game), total defense (572 yards allowed per game) and passing defense (353 yards allowed per game).
Some of the Mean Green's issues can be attributed to the fact they faced nationally ranked SMU in their second game of the season, but there is no question that UNT has plenty of room for improvement.
Reaching that goal could be tough against Charlotte, which has several talented players to lean on. Wide receiver Victor Tucker has 12 catches for 141 yards, while quarterback Chris Reynolds has thrown for 454 yards and a touchdown.
UNT is going to have to find a way to get pressure on Reynolds and contain Tucker, as well as running back Tre Harbison. The Northern Illinois transfer has 136 rushing yards and two touchdowns thus far this season.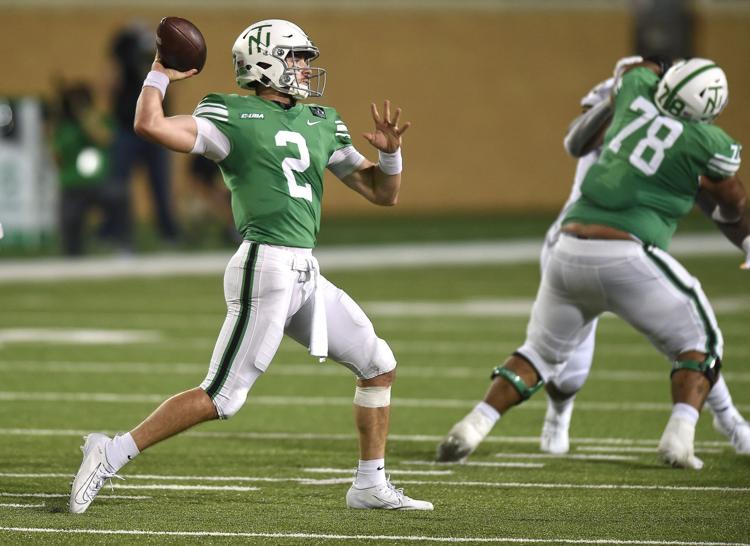 Four downs Keys to today's game Get Aune rolling in the passing game
Austin Aune was terrific in his first start for UNT. He threw for 339 yards and two touchdowns in the Mean Green's loss to Southern Miss. The former Argyle standout made his share of mistakes along the way but should improve. UNT needs to set him up for success.
Avoid the killer mistakes that swing games
UNT suffered a series of killer mistakes in its loss to Southern Miss, including having a field goal blocked and failing to recover a short kickoff. The Mean Green can't continue to make those kinds of mistakes and expect to win games in C-USA.
Show some signs of life defensively
UNT has struggled all season defensively and has allowed at least 31 points in each of its games. The Mean Green just haven't come up with nearly enough stops or big plays to have a chance to win. UNT must turn things around on that side of the ball.
Avoid another killer slow start
UNT has started horribly in each of its last two games. SMU ran out to a 24-0 lead on the Mean Green, while Southern Miss built an early 17-3 lead. The Mean Green never recovered in either game. UNT needs to find a way to get off to a better start.