The world of college athletics has been thrust into the national conversation when it comes to race relations over the last few weeks.
That topic has been at the top of the minds of North Texas officials and coaches who have taken a proactive approach to helping players handle social unrest in the wake of George Floyd's death.
Protests have taken place in Denton as well as the hometowns of some of UNT's football players who are returning to campus in four waves this summer following the COVID-19 shutdown.
"The coaches have talked to us and told us to keep positive," UNT linebacker KD Davis said. "[Coach Seth Littrell] has told us how important everyone is to him. They have remained positive and checked in on us."
Littrell and UNT athletic director Wren Baker said they believe those discussions are critical to helping the program handle race-related issues that have boiled over on other campuses.
Players at Texas released a statement asking school officials to make the school more comfortable and inclusive for black athletes by meeting a host of requests, including donating 0.5 % of annual earnings to black organizations and the Black Lives Matter movement. Running back Chuba Hubbard stated on Twitter he wouldn't do "anything with Oklahoma State until things CHANGE" after a photo surfaced of coach Mike Gundy in a T-shirt with a One America News Network logo. OAN is a far right-wing outlet.
Hubbard and Gundy later appeared in a video. Gundy said he discussed his players' concerns with them and they had come to an understanding.
Littrell expressed confidence in his team's ability to avoid issues similar to those other programs have experienced. He is expecting his team to set an example while being exposed to an environment he believes can help his players better understand each other's perspectives.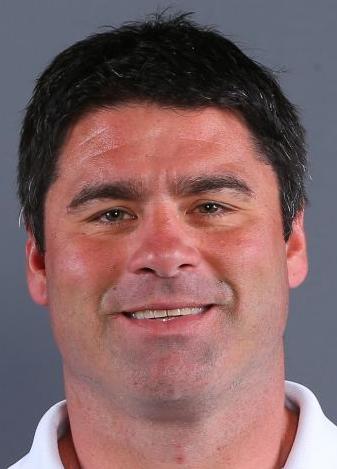 "There is no better place than college athletics," Littrell said of an environment for dealing with societal issues. "Men come from all walks of life into one locker room. They bond, work out, strain and bleed together. It brings them closer. It becomes a family. When you are part of a tight team, that is what it should look like. That is what we should be doing in this country."
UNT's players started returning to campus on June 8, when its first wave of veteran players reported. A second group of about the same size arrived Monday.
Two more waves will make it to campus by the time the NCAA allows teams to begin a six-week preseason camp on July 13.
UNT's coaches remained in contact with players though video conferences and phone calls after the spread of COIVD-19 forced the school to close down its athletic facilities in March.
Those calls helped Littrell and his staff help players feel comfortable with returning to campus for an offseason program during a time of unrest nationally.
"You have to constantly communicate with the staff and the team," Littrell said. "That is what you do as a team and a family. It's harder when people are not face-to-face, and we have to do it over a zoom call. It's an uncomfortable topic and situation. We have to love and respect one another and see different views."
The uncomfortable nature of the situation is the reason Baker is anxious for all of the program's players to return to campus.
"With everything that has happened in our country the last few days, you want to see them and talk to them," Baker said.
Littrell and Baker have had the chance to visit with players in person about societal issues as they have returned to campus.
"We are finding different ways as a team, family and staff to be a part the change," Littrell said. "It's hard to know what to do. That is why we are having those conversations."
Those discussions have UNT's players feeling good about the environment within the program.
"We know our teammates and coaches know what's right," Davis said. "They make us feel comfortable."