Members of the North Texas men's basketball team filed into First Baptist Church one by one in matching green polo shirts on Saturday ahead of a memorial service for Nelson Haggerty.
The hours they spent hearing friends and family recount the life of a man who served as UNT's director of basketball strategy and operations was part of a stretch athletic director Wren Baker described as being among the most difficult of his career.
Haggerty died in a single-car crash on April 16. Two days later, Willie Simmons III, a linebacker from Elgin who signed with the Mean Green in December, was shot and killed in an incident of family violence in Austin.
Losing two members of the extended UNT family has devastated the department of more than 500 athletes, coaches and support staff.
"I haven't been through a lot of times like this and feel very fortunate that is the case," Baker said. "Having two deaths back-to-back like this is very, very rare.
"We have tried to come together and express our support and love for the family and loved ones of Nelson and Willie while also being there for each other."
Baker joined coach Grant McCasland and his players for two hours as they told stories about Haggerty while working their way through the grieving process. The school has made counselors available to players and launched a fundraiser that has brought in more than $18,000 for Haggerty's wife and four children.
Simmons was set to arrive on campus this summer and had emerged as a leader of UNT's 2021 recruiting class. He was one of the first players in the class to commit to UNT and helped form a Snapchat account where UNT's 2021 recruits communicate when they aren't calling or texting each other.
"A lot of our recruits were really close with Willie," said Luke Walerius, UNT's chief of staff who heads up the program's recruiting efforts. "They're helping us like we are helping them. It's just being there to talk and listen. Everyone is hurting right now. It's a tough time for the program."
Those efforts are already making a difference, both for UNT's football recruits and its basketball team.
"The coaches have been great," said Trent Ward, a defensive lineman from Klein Collins who committed to UNT in July. "They check in on us to see if we are OK. It's been tough on Willie's family and all of us."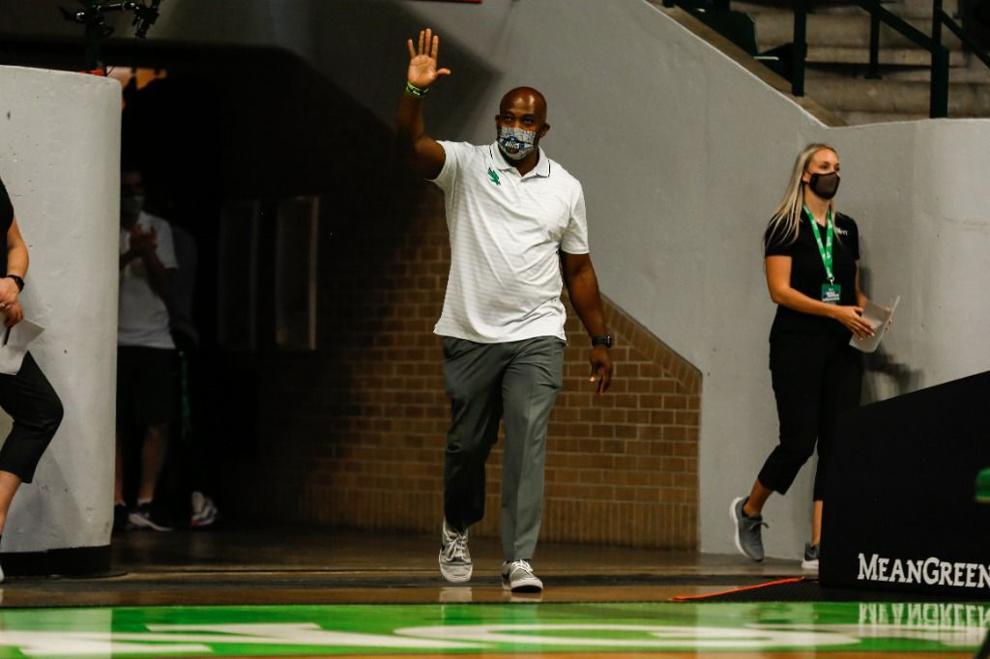 Remembering Haggerty
UNT guard JJ Murray described Haggerty's impact in simple terms during Saturday's memorial service.
"He was the rock of our program," Murray said while speaking on behalf of UNT's players. "His calm and competitive demeanor rubbed off on us."
Haggerty didn't need long to carve out a role at UNT after joining the staff in 2019 as a volunteer following his tenure as the coach at Midwestern State. He landed at UNT because of his relationship with McCasland, who described Haggerty as one of his best friends.
McCasland promoted Haggerty to his position overseeing UNT's operations and helping with basketball strategy before last season.
UNT's coaches and players said Haggerty did far more than arrange travel and practice schedules or scout opponents. They described him as a calming influence.
No one was hit harder by Haggerty's death than McCasland. UNT's coach hired Haggerty as his top assistant coach during his time as the coach at Midwestern State. Both played at Baylor.
"When you are around someone you trust with everything, not just with basketball, but also with your friendship, family and life and he is also one of the greatest players and coaches you know, it shows that his impact was tremendous," McCasland said. "The part that I will miss the most, though, is our friendship and our times together."
Haggerty was on the bench when UNT beat Purdue this spring in the opening round of the NCAA tournament, the Mean Green's first win in four tries in the event.
"One of the best people I know," UNT forward Zachary Simmons posted on his Twitter account. "Gonna miss you."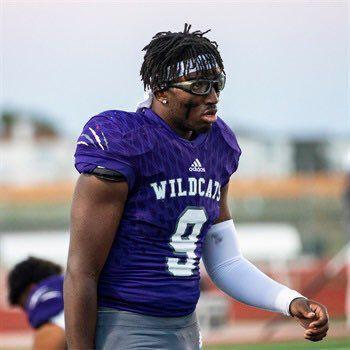 Simmons' death leaves void
The death of Willie Simmons III also leaves a void UNT's coaches and players are struggling to fill.
Walerius said he will remember the way Simmons was always smiling when he wasn't on the field.
Simmons was killed, along with his girlfriend, Alyssa Broderick, and Amanda Broderick, her mother.
Stephen Broderick, the ex-wife of Amanda Broderick and Alyssa Broderick's stepfather, was arrested shortly after the shootings.
News of Simmons' death sent shockwaves through UNT's program.
"Willie Simmons was exactly the kind of young man that every college coach wants to recruit," UNT coach Seth Littrell said in a statement on his Twitter account. "His athletic talent was obvious, but his personal character, his selfless attitude and his passion for life made him a natural leader and the perfect teammate."
The other members of UNT's 2021 recruiting class have spent the last few days reflecting on the short time they had to get to know Simmons, who committed to the Mean Green in April of last year.
"Willie was an amazing person," Ward said. "We would joke around and laugh about anything. He was a person who could make you smile."
Ward met Simmons in person for the first time at UNT's spring game earlier this year, when he also got to know Alyssa Broderick. What stood out to Ward was that Simmons didn't just sit and watch the game.
"He talked about what we could do to make the team better and where guys would fit in on the defense," Ward said. "I was watching the game. He was studying it."
UNT's football program is examining ways to remember Simmons, whose maturity impressed Walerius and the Mean Green's other coaches.
"I want Willie to be remembered for the amazing person he was," Walerius said. "Not only was he an unbelievable athlete; he was an even more unbelievable person."
Losing Haggerty and Simmons in a less than a week has been tough on UNT, which will be coping with those tragedies for the foreseeable future.
"It's a reminder of the fragility of life," Baker said. "Every day is a gift. We can't take each other, nor the opportunities that we are blessed with for granted because we don't know what tomorrow holds.
"Tell your loved ones that you love them, spend time with them and live each day to the fullest. We've told ourselves, our student-athletes and our staff that's the best way we can honor the people that we've lost."