North Texas quarterback Austin Aune is back with the Mean Green, preparing for another season.
The former Argyle standout was enrolled in classes and with the team when it returned from a break for the holidays, multiple sources with knowledge of the situation confirmed to the Denton Record-Chronicle on Thursday afternoon.
Aune spent six years playing minor league baseball before shifting his focus to football. He turned 28 in September and said that he would consider his future after the season.
Aune got married in May and has a daughter due next month. He was a sophomore in terms of eligibility last season.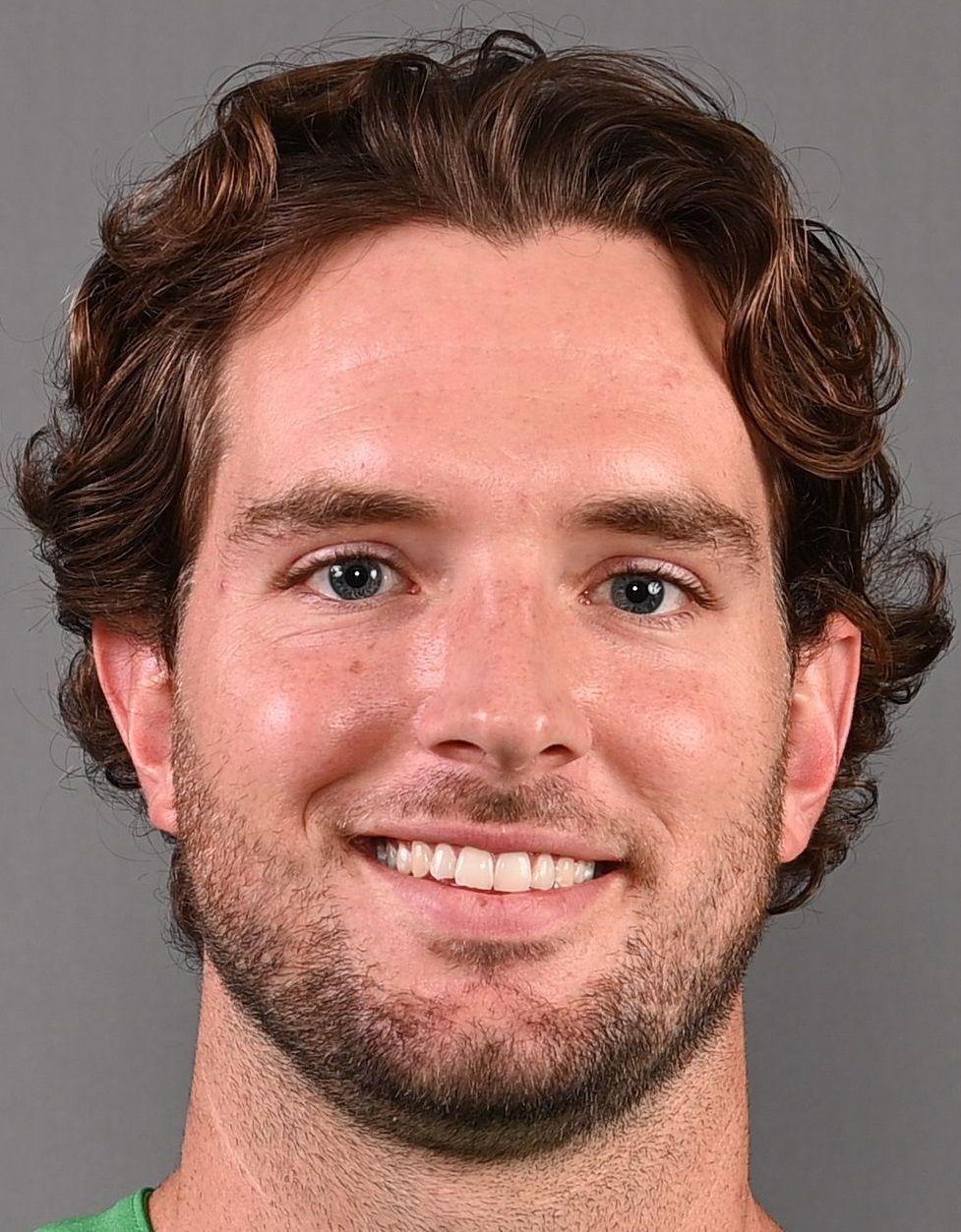 "I consider myself a super senior," Aune said after UNT's win over UTSA to cap the regular season. "I want to get a bowl win and then assess things after that. I have a little girl on the way. I will talk to my family and see what is best from there."
UNT went on to fall to Miami (Ohio) in the Frisco Football Classic to finish 6-7 after playing in a bowl game for the fifth time in six seasons.
Aune played a key role in UNT recovering from a 1-6 start to win five straight games and become bowl eligible.
Jace Ruder started the first four games of the season before UNT turned to Aune. He went on to throw for 1,991 yards and nine touchdowns.
What might have been even more important was the tone Aune set while showing faith in the Mean Green's ability to recover from a rough start. UNT lost six straight games following a season-opening win over Northwestern State.
Aune consistently said that UNT was close to breaking through during that slide. He threw for 121 yards and led the Mean Green with 65 rushing yards in an overtime win over Rice that broke UNT's losing streak.
The win sparked UNT, which won three more must-win games heading into its regular season finale against UTSA. Aune threw for 116 yards in the Mean Green's 45-23 upset of the Roadrunners, who were ranked No. 15 in the Associated Press Top 25 poll.
Aune threw for 228 yards with two interceptions in UNT's loss to Miami (Ohio) to cap the season.
Aune's return will add to what is expected to be a heated quarterback race. UNT signed two mid-term transfers in Stone Earle (Abilene Christian) and JD Head (Louisiana Tech).
Ruder, who transferred to UNT from North Carolina ahead of the 2021 season, is also expected to return.
"Quarterbacks are always hard to pass up," UNT coach Seth Littrell said during his midterm signing day press conference in December. "You can't ever have enough because of the way it's gone today. You've got guys who are sort of a revolving door. I felt like that was definitely an area of need. We were going to end up taking two."
Those newcomers will have a chance to compete with Aune this spring as he looks to extend his unusual journey in athletics. He committed to TCU in the spring of 2011 and enrolled at the school before the New York Yankees selected him in the second round of the 2012 draft.
Aune signed with the Yankees after they offered him a $1 million signing bonus and spent six seasons playing in the minor leagues. He never found traction in baseball and elected to shift his focus to football.
Aune spent the spring of 2018 at Arkansas before transferring to UNT. He was a backup for two seasons and then split time with Jason Bean in 2020. Bean left the program after the season and transferred to Kansas.
Aune has thrown for 3,777 yards and 23 touchdowns with UNT, where he has emerged as a leader for younger players.
"What separated him from our other quarterbacks is the way he leads the team," wide receiver Roderic Burns said last season. "He's never in panic mode. It's great to know that we have a quarterback who is going to help us find a way to win."