The North Texas women's soccer team will open Conference USA play Thursday with a game at Florida Atlantic.
The Mean Green (5-1-2) are on a roll after winning each of their last two games via shutout. UNT beat Stephen F. Austin 3-0 on Friday before coming back to post a 2-0 win over Abilene Christian on Sunday.
UNT's unbeaten streak that stands at three games started with a 2-2 tie against Oklahoma.
The Mean Green were picked to finish second in C-USA's West Division behind Rice in the league's preseason coaches' poll and have lived up to expectations in nonconference play.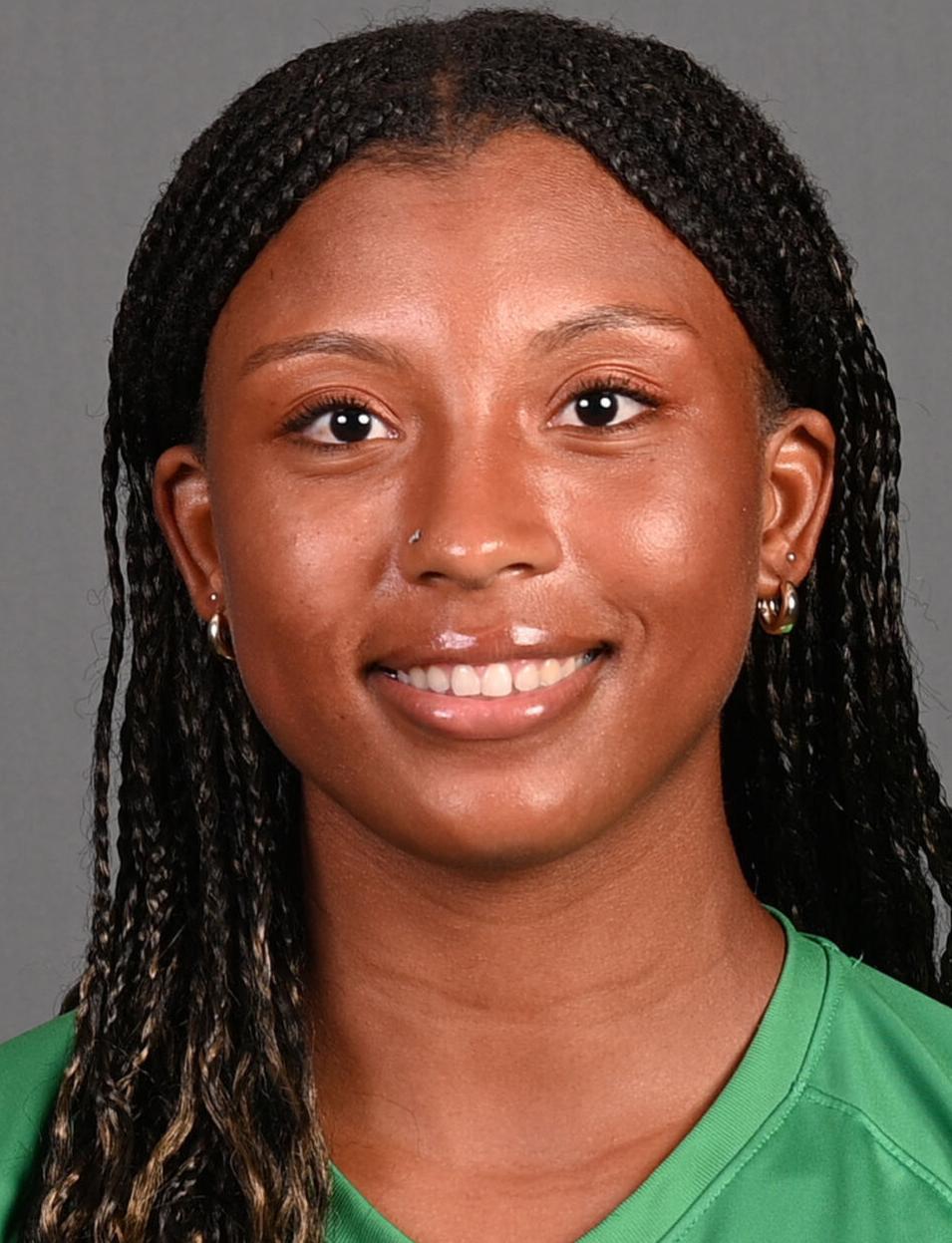 UNT's lone loss came against Baylor.
Allie Byrd scored three goals over the weekend, including two against ACU. She leads the Mean Green with five goals, while Taylor Tufts has seven assists.
Rice was picked to win the division and has run out to a 7-0-1 start. The Owls battled Texas to a 1-1 double overtime tie earlier this month.
UNT has given up just five goals so far this season behind goalkeeper Sarah Fuller and a defense led by senior Brooke Lampe.
Volleyball Ibarra named C-USA Player of the Week
UNT defensive specialist Henrianna Ibarra was named Conference USA's Defensive Player of the Week on Monday for her performance over the weekend.
Ibarra averaged 15 digs per match while helping UNT post a 2-1 record in the North Texas Challenge. UNT swept both Jackson State and ACU with a five-set loss to Montana State between.
Ibarra posted 20 digs against Montana State.
UNT is 6-3 on the season entering its final nonconference tournament of the season at the Redbird Classic this week. The Mean Green will face Illinois State, Missouri and Illinois.
The tournament will be UNT's final chance to prepare for C-USA play and a pair of matches against Rice. UNT will host the Owls on Sept. 25 and Sept. 26.
The Owls were the unanimous pick to win C-USA's West Division in the league's preseason coaches' poll. UNT was picked to finish third.
Outside hitter Rhett Robinson leads UNT with 96 kills on an average of 4.57 per set heading into the weekend.