Sujay Lama will soon resume part of his routine by making the trek to his office at the Waranch Tennis Complex.
The longtime North Texas tennis coach expressed confidence on Friday that by that point the school will be well into the process of safely returning athletic department officials and athletes to campus in the wake of the COVID-19 pandemic.
UNT athletic director Wren Baker and vice president of athletics Jared Mosley laid out their plan for a return to campus that is expected to be approved by the university in the next few days in an exclusive interview with the Denton Record-Chronicle on Thursday.
The first step in that plan is allowing fall sports coaches to return to their offices on Wednesday. UNT's football team will bring back players for voluntary workouts in four phases beginning June 8.
The school's other fall sports teams will return to campus in July. Lama's team plays matches in the fall before turning their attention to the key part of their season in the spring.
UNT will conduct initial tests on its coaches and athletes for the novel coronavirus as part of its plan that contains several other provisions to help ensure the safety of its athletes on top of conducting.
Those provisions include:
■ UNT officials will take the temperatures of all people before they enter athletic facilities to ensure no one who is possibly infected with the coronavirus exposes others.
■ The school will only allow 10 athletes in weight rooms at a time. UNT has one weight room in the Mean Green Athletic Center. A second temporary weight room will be set up in the Lovelace & McNatt Families Practice Facility.
■ UNT will keep athletes in small groups and maintain social distancing as much as possible in locker rooms and during meetings.
UNT will follow the protocols set up by the university if an athlete or coach tests positive for COVID-19 after returning to campus. Those protocols dictate anyone who tests positive will be quarantined.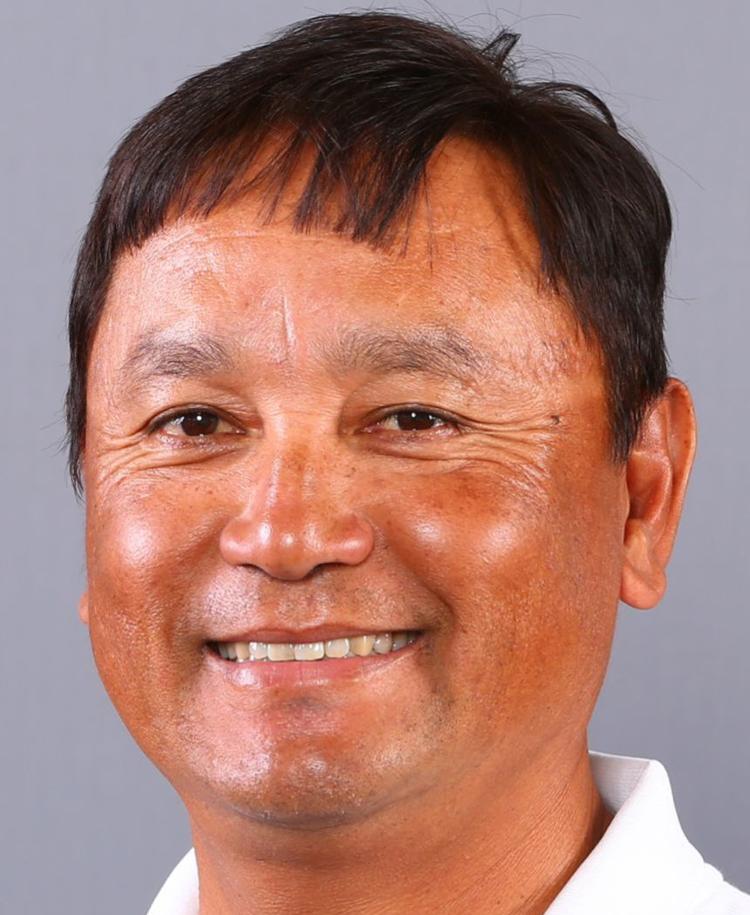 "Wren, his staff and the university are working tirelessly," Lama said. "We are in unprecedented times with so many variables. We trust them. They know what they are doing and will put the student-athletes in the best possible position. That is what it's all about. We will trust the process.
"We have to be patient, take it one day at a time and stay positive."
UNT was among several schools to release a plan for returning college coaches and their teams to campus this week.
The NCAA released an updated set of guidelines for returning athletes to campus on Friday afternoon in advance of its ban of on-campus training activities being lifted on June. 1.
UNT's plans mirror the recommendations set out by the NCAA, which include isolating individuals that test positive for COVID-19.
"We have conducted a lot of research and involved our campus health professionals," Baker said Thursday. "Those professionals have been in contact with others in Conference USA and experts in the medical field. We have a really good plan. We will put it in place and monitor how things progress."
UNT is bringing its football players back to campus at a time the NCAA is considering the best way to prepare for a season in the fall.
The organization is expected to recommend a six-week preseason camp beginning in July, according to multiple media reports.
UNT is set to open the football season with a home game against Houston Baptist on Sept. 5.
UNT announced earlier this spring that it plans to allow all students to return to campus and open residence halls in the fall.
Lama will be a key part of UNT's plans to return athletes and coaches to facilities and expressed confidence in the school's sports medicine team that will help oversee the process that will begin with the football team.
"They will lead the way," Lama said. "We will be looking at the model for our return and how the football team does."