Angel Hale didn't plan to work as a teacher back when she played basketball at North Texas.
Hale, whose maiden name is Angel Lewis, majored in business while helping the Mean Green take care of business on the court.
Hale was a key player for UNT in the early 2000s, when the Mean Green made back-to-back appearances in the Women's NIT. She didn't know it at the time, but the lessons Hale learned then helped pave the way to a successful career in teaching and coaching.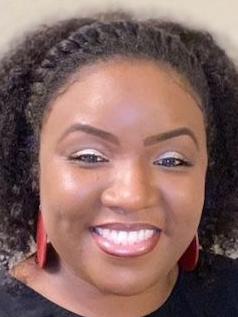 Hale was recently named the Secondary Teacher of the Year for the Cedar Hill ISD. She teaches history at Permenter Middle School, where she also coaches basketball, cross country, and track and field.
"Playing at North Texas taught me a lot," Hale said. "You have to work for what you want and plan for success. Going to North Texas set me up to grow and have an impact. I wouldn't be the teacher I am without that experience."
Hale went through an alternative certification program that helps college graduates who didn't major in education become teachers. The program helped Hale shift her professional future from business to teaching.
Hale quickly entered the teaching profession and found her calling. She is the coordinator of Permenter's black history program and a member of the school's multi-cultural committee.
Hale is a product of the Cedar Hill district and was inducted into the Longhorn Legacy Athletic Hall of Fame in 2017.
Seeing Hale go on to be a successful teacher is no surprise to former UNT women's basketball coach Tina Slinker. The winningest coach in program history guided UNT's program throughout Hale's career.
"She cares so deeply about others and inspires them by the person she is and the character she displays," Slinker said. "Her leadership for her students comes from the heart, just the way she supported and unselfishly put her team first."
That approach helped UNT finish 19-11 and 21-9 in back-to-back seasons in 2000-01 and 2001-02. Hale was a key player on those teams and led UNT in both rebounds (7.3 per game) and 3-point shooting percentage (34.7) in the 2002-03 season.
The Mean Green's appearances in the WNIT account for two of the four postseason appearances beyond a conference tournament in program history.
Jalie Mitchell was the star of those teams and is now UNT's head coach. She guided UNT to its first postseason appearances since those WNIT trips at the end of the 2018-19 season, when the Mean Green advanced to the final of the Women's Basketball Invitational.
Hale has been one of UNT's biggest supporters during Mitchell's tenure and cheered the Mean Green on during the Conference USA tournament in Frisco the last two years.
"I absolutely attend games to support coach Mitchell and the team. They are all very close friends," said Hale, who describes Mitchell as her "forever teammate."
Hale is passing on her love of basketball and UNT to her daughter. Cailan Hale made the Cedar Hill varsity team as a freshman last season when the Longhorns reached the regional final before falling to Duncanville.
Mitchell has little doubt that Hale ended up exactly where she needs to be as a teacher who is guiding a new generation of students.
"Angel has always been a joy to be around, so I know that her students are able to relate, understand and appreciate the knowledge she shares on a daily basis" Mitchell said. "Helping others is one of Angel's many gifts. We are all fortunate she chose education as a career path."