Former North Texas defensive end LaDarius Hamilton is headed down the road a host of other Mean Green greats have traveled to the NFL.
Quarterback Mason Fine was hoping to do the same on Saturday evening following the conclusion of the NFL draft.
Neither Fine nor Hamilton were among the 255 players selected. Hamilton was quickly signed by the Cowboys, per multiple media reports. Fine confirmed to the Denton Record-Chronicle shortly after the draft that he is still waiting on his agent, Kelli Masters, to gauge his prospects in free agency.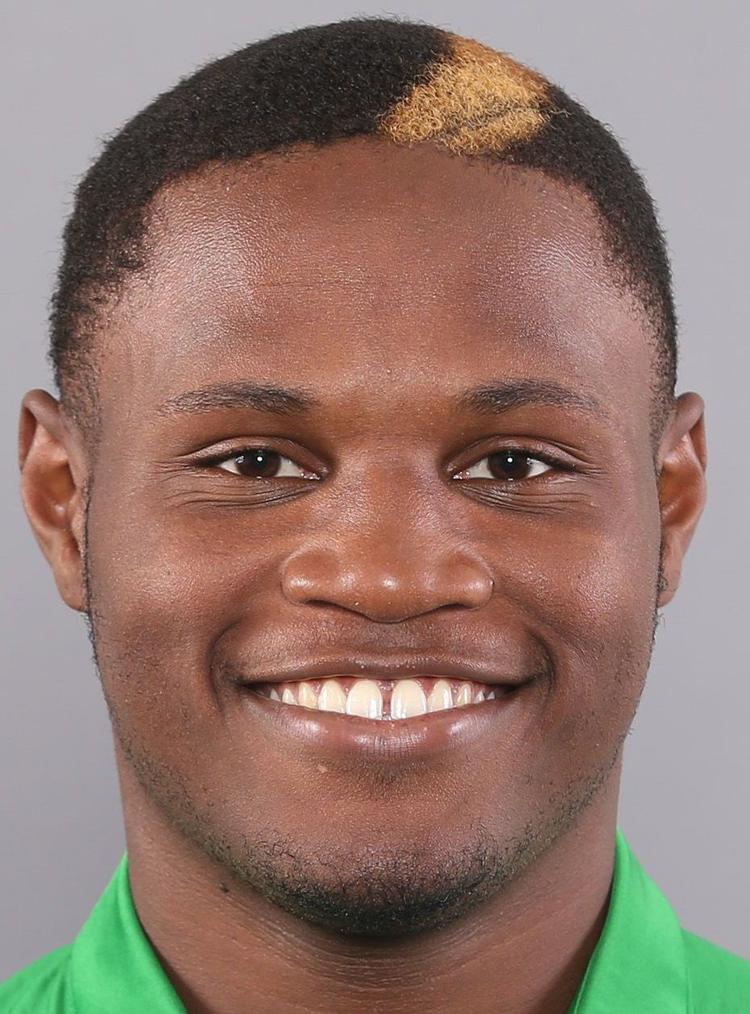 UNT hasn't had a player selected in the draft since Cody Spencer in 2004 and has the longest drought in major college football.
Fine was hoping to break that slide but was prepared to tackle the free agent path in the days leading up to the draft.
"If it doesn't happen, I'll carry the North Texas torch into free agency just like Patrick Cobbs, Lance Dunbar and Zach Orr," Fine said.
Orr was a second-team All-Pro selection with the Baltimore Ravens in 2016. Cobbs played five seasons in the NFL and is now UNT's running backs coach. Dunbar played six seasons in the NFL.
UNT coach Seth Littrell expressed confidence in the ability of both Fine and Hamilton to make a team this spring, even if they had to start their journeys as free agents.
"Those guys can play," Littrell said. "If they get the right fit and the right team, they will be successful."
Hamilton emerged as an NFL prospect after a solid college career and helped his chances after a good showing at the scouting combine. Hamilton recorded 27 bench reps at 225 pounds, a total that tied for 10th among defensive linemen who participated and tested well across the board.
Hamilton's performance added to the overall impression he made during a productive college career.
The former Corrigan-Camden standout finished with 17 sacks and 28.5 tackles for loss in his college career. Hamilton's sack total is tied for sixth in program history, while his tackle for loss tally ranks sixth.
Hamilton was a first-team All-C-USA selection after his junior season. He was an honorable mention pick last season after leading the Mean Green with 8.5 sacks.
Fine is still hoping for an NFL opportunity after setting program records for career passing yards (12,505) and career passing touchdowns (93).
UNT landed Fine out of Locust Grove, Oklahoma, largely because he was undersized as a high school prospect. Those same concerns hampered Fine leading up to the draft. He measured in at 5-foot-9 3/4 at the Shrine Bowl.
Fine was twice named the Conference USA Offensive Player of the Year, despite his stature. His draft hopes took a hit shortly after his senior season when he was not invited to the scouting combine, despite his production on the college level. The hope following that slight was that Fine would have the opportunity to show what he has to offer at UNT's pro day in late March.
That event was canceled due to the coronavirus pandemic.
Masters arranged for Fine to travel to San Diego to work out with Drew Brees and his trainer, Todd Durkin. Brees has overcome his lack of size at 6 feet to become a 13-time Pro Bowl selection.
Masters arranged a session in which Fine was filmed making all the throws he would have made at his pro day. That tape was then sent to NFL teams.
Fine was unsure of his prospects heading into the draft despite being in constant contact with several teams.
Now he will wait and see if an opportunity comes his way like it did for Hamilton shortly after the draft.