Riley Nuzzo was one of the top kickers in the Denton area in each of the past three seasons while playing for Class 5A Division I state finalist, Ryan. North Texas coaches knew that, and they weren't about to let him or his powerful right leg go anywhere else once he showed up for an official visit on Monday.
The Raiders' senior kicker announced his commitment to the Mean Green shortly thereafter via Twitter. He is the second hometown recruit to commit to UNT since Saturday, joining Braswell quarterback Greyson Thompson.
"[UNT special teams coordinator Mike Ekeler] said, 'I'm going to put you on the spot. Are you committing?' I said absolutely," Nuzzo said. "I'm super excited about the opportunity, especially for my family and their ability to come watch me play. They've never missed a high school football game or any of the soccer games I used to play. That was a big factor in my decision."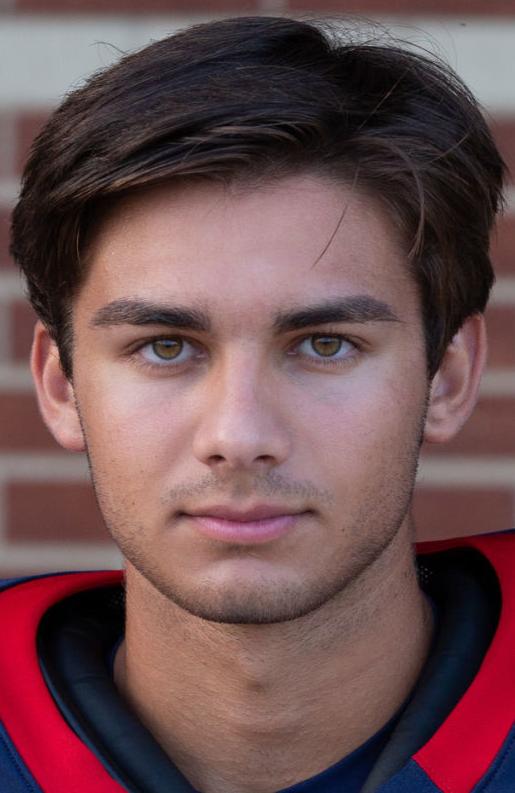 Nuzzo also had a preferred walk-on offer to Oregon and a scholarship offer to Texas Southern.
Nuzzo will be a preferred walk-on at UNT, and his odds of competing for a job are high considering he's both a punter and kicker. UNT lost punter Alvin Kenworthy to graduation but still has kicker Ethan Mooney, who will be a junior next fall. Mooney made 16-of-20 field goals last year and was 12-of-13 inside of 40 yards.
Nuzzo handled all of Ryan's kicking duties in each of the past three seasons while playing in a total of 16 postseason games. As a senior, he averaged 41.2 yards per punt and was a valuable weapon for Ryan in flipping field positions. He was 6-for-10 on field goals with a long of 37. He made all but one extra point.
Nuzzo also runs track. He competes in the 110- and 300-meter hurdles as well as relays for the Raiders.
UNT finished 4-8 overall in 2019, its worst record since Seth Littrell took over as coach. Last season was also the first time under Littrell the Mean Green did not qualify for a bowl game.
"I've always been told that if you can kick and punt, you will stand out," Nuzzo said. "I'm a combo guy, so they said it's whatever I can win the job for. Kickoff, punt, field goal — all three jobs are up for grabs."