Da'Kquan Davis harbored the dream of playing Division I college basketball dating back to his days at Roman Catholic High School in Philadelphia.
Davis was too short and too small then to have that opportunity.
He'll finally get his shot next season at North Texas, the next step in an unusual journey in the sport that was extended by the coronavirus pandemic.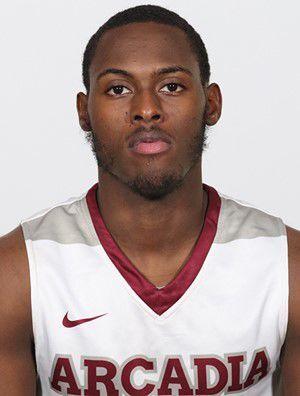 The 6-foot-1 guard is a senior at Arcadia, a Division III school in Glenside, Pennsylvania, where he was set to finish off his career this season. Davis changed course after the NCAA granted winter sport athletes an additional season of eligibility.
The ruling opened up the opportunity for Davis to transfer and play one final season at the Division I level in 2021-22. He entered his name into the transfer portal and landed at UNT.
UNT assistant coach Jareem Dowling has connections in the Philadelphia area and recruited Davis. Former NBA guard Maalik Wayns helped Davis navigate the transfer process.
"I felt like North Texas was the best option," Davis said. "They were really interested, honest and told me it was going to be a big jump coming from Division III."
Davis appeared ready for that jump after he developed into a standout player at Arcadia. He became the school's all-time leading scorer with 1,571 points last season, when he averaged 27.0 points per game.
Davis was recently named a preseason Division III All-American by Basketball Times.
Davis said there is a chance he will play an abbreviated season at Arcadia this spring. The Middle Atlantic Conference is planning to play a season limited to conference games beginning in mid-February.
Davis will then turn his attention to one final season at UNT after finding an opportunity he has always dreamed about.
"North Texas was looking for players with experience," Davis said. "Coach Dowling said they were looking to reload and not rebuild. They wanted someone with college experience."
UNT won the Conference USA regular season title last season and has six seniors on its roster. Starting guards Javion Hamlet and James Reese, as well as backup guard JJ Murray, are among those seniors.
Those players could return for an additional year at UNT. Adding Davis will give UNT another option.
"It's a great opportunity for me," Davis said. "I've put in a lot of hard work. I'm excited to get to North Texas and show I can play at that level."
Briefly ...
UNT's game on Tuesday against LSU Alexandria will be played at 1 p.m. with the UNT women's team's game against Oklahoma State to follow at 5 p.m. UNT announced a shift in the times for both games on Saturday.