The list of teams Jaelon Darden has played for, or was expected to join, during his football journey points toward a restless soul.
The Houston native played at two high schools, was forced to sit out part of his senior season after transferring, and committed to three colleges, including one that pulled his scholarship offer.
Darden never found a long-term home until he landed at North Texas, where he's become a cornerstone for the Mean Green.
The senior is in his third year as a starter, ranks second in program history with 24 career touchdown catches and has emerged as a team leader as well as one of the more productive players in college football in a pandemic-impacted season.
Darden leads the nation in touchdown catches with five heading into the Mean Green's Conference USA opener against Southern Miss (0-3, 0-1) on Saturday at Apogee Stadium, despite the fact UNT (1-1) has played just two games.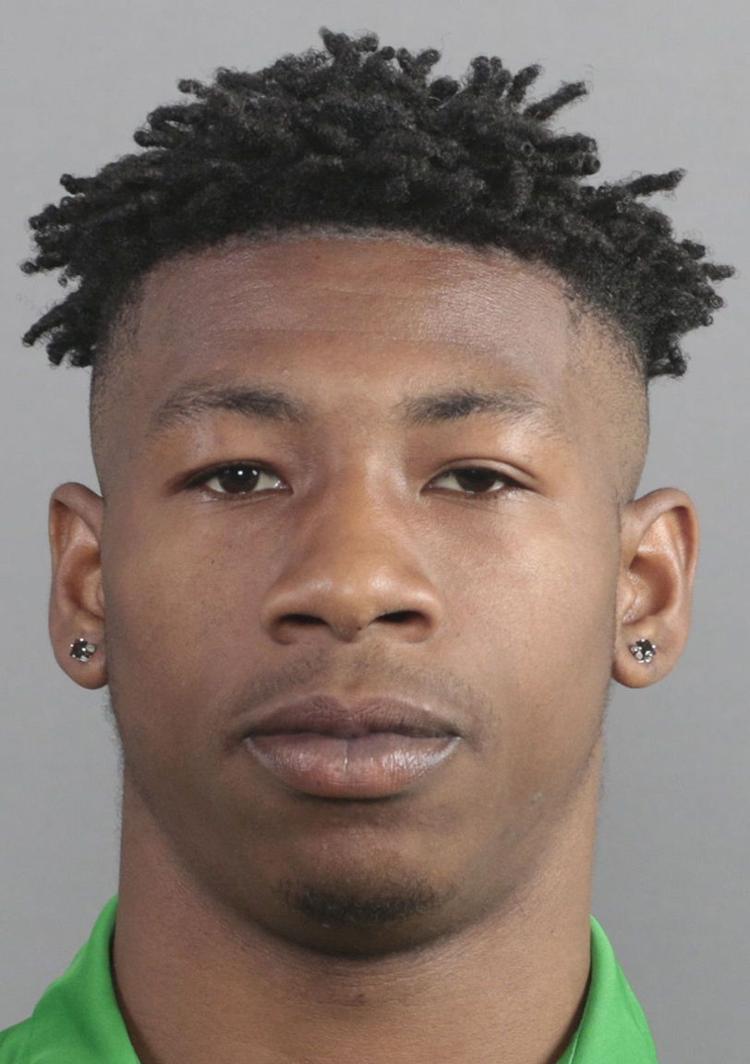 "The journey has been hard, but then again, it wasn't with the things I have been through," Darden said. "They didn't faze me at all. I just took it on the chin and ran with it."
Few players in UNT history have excelled at that task more than Darden, a senior with speed and agility that have helped him overcome a lack of size at 5-foot-9 and 174 pounds.
"There are very few guys who work the way he does or show the same drive and determination," UNT coach Seth Littrell said. "He's meant a lot to our program because of the way he goes out there and competes each and every week. He never wants to come out of the game, and gives it his all."
That drive helped spark an unusual journey in football that led Darden to UNT.
Darden started out at Aldine Eisenhower, where he played quarterback, before transferring to John Reagan Heights. In 2016, he sat out part of his senior season before being declared eligible at the new school. Darden made the move to improve his prospects in college.
"I knew I was going to play wide receiver," Darden said. "I wanted to prepare. Transferring paid off. I got better."
UNT cornerback Cam Johnson went head-to-head with Darden every day in practice at Heights.
"I knew JD was going to be special," Johnson said. "We knew each other before he came to my school. We played 7-on-7 together. He was doing people dirty left and right."
Those talents attracted the attention of several programs as Darden searched for a home. He briefly committed to McNeese State heading into his senior season before backing out and committing to UNLV. The Rebels dropped Darden in December after he sat out the first half of the season while waiting to be cleared to play at Heights.
"I wasn't sure I was going to play in college at that point," Darden said. "When coach Littrell called me and gave me an opportunity, I went with it.
"It was a no-brainer for me to come to North Texas."
Darden quickly found a home with the Mean Green during his freshman season in 2017. UNT's players and coaches describe him as a tenacious competitor who has strived to capitalize on his talents and is just as interested in the growth of his teammates.
"He studies like a professional, understands coverages, where the open grass is in zone coverage and how to beat man coverage," UNT wide receivers coach Tommy Mainord said. "He has a real skill mentally in knowing how to win.
"He is mentally and physically as impressive as anyone I have coached in my career."
Darden's drive helped him quickly outgrow his role as a secondary option in UNT's offense and establish himself as one of the top wide receivers in C-USA.
Darden was a first-team all-league pick last season when he led the Mean Green in catches (76), receiving yards (736) and receiving touchdowns (12).
The success he enjoyed last season didn't satisfy Darden. Littrell says his leading receiver can often be found on the practice field by himself running routes to sharpen his skills.
That work paid off when Darden caught three touchdown passes in UNT's win over Houston Baptist to open the season. He added two more in the Mean Green's loss to SMU.
"JD is different," UNT cornerback Quinn Whitlock said. "I haven't seen anyone like him with his work ethic. He rubs off on people and makes them want to be great. He makes everyone around him better."
Mainord called Darden a leader in the locker room and credited him for playing a role in the development of UNT's young receivers.
"He cares about other people and helping them get better," Mainord said.
Darden considers tutoring teammates a vital part of his contributions to the Mean Green's growth.
"At the end of the day, I want them to succeed as much as I want to succeed," Darden said. "I can't do that without passing along the knowledge I have."
UNT's quarterbacks have benefitted from Darden's efforts this season as much as the team's wide receivers.
The Mean Green lost star senior Mason Fine after last season and are breaking in two new players at the position in Austin Aune and Jason Bean.
Darden has served as a security blanket for both while hauling in 10 passes for 137 yards. No other UNT player has more than four receptions.
"He's a guy you can rely on and an incredible athlete," Aune said. "You know he is going to be open when his number is called. If you get in trouble, you are looking for JD."
Darden has quickly shot up UNT's career receiving leaders list as a result. He's jumped past UNT Hall of Famers Casey Fitzgerald, Johnny Quinn and Troy Redwine on the school's all-time list for receiving touchdowns already this season and ranks fifth in career receptions with 166.
Darden is within striking distance of Ron Shanklin, whose 31 career touchdown catches are a program record.
"Coach Littrell has told me not to pay any attention to those things," Darden said. "I just go out every day and give it my best."
Littrell recalled first hearing that Darden was back on the recruiting market and looking for a home years ago after UNLV dropped him. UNT had a scholarship available after another player backed out of his commitment.
"We were able to find a guy who fits our system and what we are trying to accomplish with our culture late," Littrell said. "That's why, in recruiting, you never know."
It's not often programs find players who end up going down as all-time greats just two days before national signing day, but that's what transpired with Darden.
His journey was far from conventional, but it paid off, both for him and for UNT.
"My parents weren't going to be able to pay for school, so at the end of the day, that was all on me," Darden said. "I ended up at the right place. It was all God's plan. At the end of the day, I'm following his path."