Jax Van Zandt has fielded the question plenty of times over the years.
With a name like Van Zandt, it's only natural. The Alabama linebacker doesn't know any members of the famous family of musicians.
"They might be distant relatives," Van Zandt said.
What Van Zandt is certain of is that he's ready to continue making a name for himself at North Texas. UNT coach Seth Littrell and his staff began recruiting Van Zandt years ago.
The relationship Van Zandt build with the staff made him comfortable with continuing his career with the Mean Green.
Van Zandt announced his commitment to UNT recently.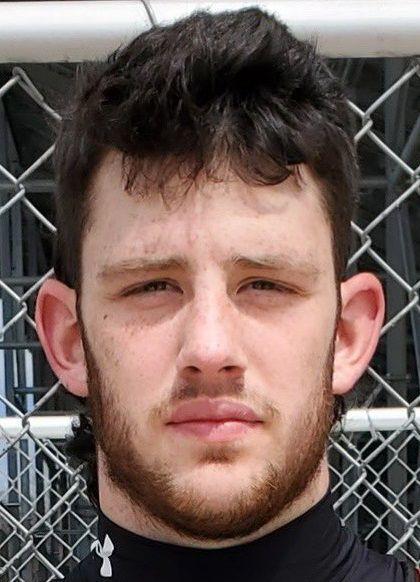 "North Texas was my first offer when I was a sophomore," Van Zandt said. "I did my research and liked the campus. When I got on there, it felt like home. The facilities are top-notch, but the coaches are what really did it for me. They made me feel like family and are really invested in their players. That is something I want to be a part of."
Former UNT assistant coach Mike Ekeler gave Van Zandt his UNT scholarship offer. Since then, several UNT coaches have been involved in Van Zandt's recruiting process.
Van Zandt said Luke Walerius, UNT's chief of staff who heads up the program's recruiting operations, was the person who ultimately led him to UNT.
"Luke is from Kentucky and the South," Van Zandt said. "He knows what football is like down here and that we get after it. Football is big in Texas. It's that way in the South, too. He wants to get a pipeline going to Alabama."
Van Zandt, who is 6-foot-1 and 210 pounds, was a first-team All-Shelby County selection as well as a second-team all-region pick. He was offered scholarships by more than a half-dozen schools.
Van Zandt, who plays for Thompson High in Alabaster, ultimately chose UNT over Arkansas State.
UNT's staff projects Van Zandt as a middle linebacker.
"I hope to be the leader of the defense from a young age," Van Zandt said. "I'm going to try to get the calls and go and make plays."
Van Zandt will be among the select few players on UNT's roster from outside the state of Texas when he arrives. The situation is something he is comfortable with after visiting UNT.
"The Denton area is something I really love," Van Zandt said. "It was better than the other schools that I visited. It wasn't too populated and wasn't a bunch of fields either."
Van Zandt is rated as a three-star prospect by 247Sports. He is the third player to commit to UNT in the Class of 2022. Oral commitments are nonbinding. The early signing period begins on Dec. 15.
Van Zandt is looking forward to joining UNT's defense that will be under the direction of a new staff led by former SMU coach Phil Bennett this fall. Longtime college assistant Jim Gush will coach UNT's linebackers.
Van Zandt began forming a relationship with Gush during his recruiting process.
"Coach Gush and I talked a couple of times and texted back and forth," Van Zandt said. "I look forward to playing under him. I know how much experience he has and how good of a coach he is."
The opportunity to play under Gush at a school where he feels at home made Van Zandt comfortable with leaving Alabama.
"I just want to play football where I am appreciated and loved," Van Zandt said. "It will be hard to go away from my parents. They will be 10 hours away, but we are ready to sacrifice so I can play and get a good education."