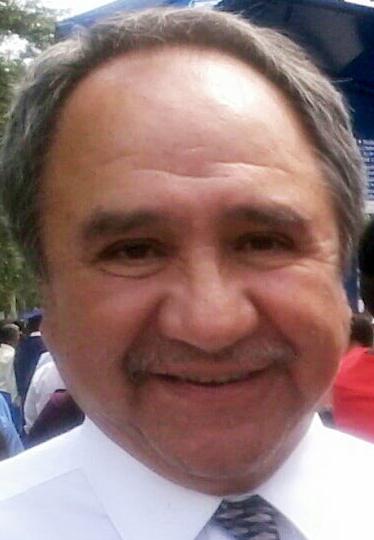 Our public library is a happening place. Just think of it: You can borrow one of thousands of books, take it home and read it, return it in a timely manner, and they will lend you another one. What a wonderful place! And it does not cost a penny. Making information available to everyone, the public library has helped bring about the accumulation of knowledge and made all of our advances in science and the arts possible. And it has also been a great source of fun and entertainment.
Because it's not just books you can borrow; they will lend you music, movies and paintings as well. And you can sit in a comfy chair and read the Denton Record-Chronicle, or any of several newspapers, countless journals and popular magazines. Plus you can use the internet for free. They also feature lectures in philosophy, mathematics, the arts and gardening for adults. Then they have reading time for preschoolers and toddlers, plus they feature holiday activities for older kids. They even have a reading time for your friendly, well-behaved pets such as doggies and kitties. Now, if your favorite pet is a tarantula, it's best to check with the librarian before you bring her to the readings!
The notion of putting books well within everyone's reach is fairly recent in world history; just a little over 200 years old. Like most great ideas, the concept of a library funded by taxes and open at no charge to anyone, took many years and various people to develop. For thousands of years, books were only available to the wealthy. Thus, most of the people in the pioneer days in Texas could not read. How could they? There was nothing for them to read if they learned.
However, the public library changed all that. Today, the library has become a center for all sorts of activities. Kids go there after school. It's a nice place for the homeless to sit out a thunderstorm. Lonely old men go there to catch up on their few emails. And if that is not enough, the librarians are cute and friendly.
Speaking of that, one example of library dignity is Carmen Grant, a Hispanic woman born into a home of uneducated parents who spoke Spanish and could neither read nor write when she was a child. Overcoming many obstacles, she managed to go to high school and college and become a librarian of all things: a person who helps others with their reading and research. Carmen can help people find material in English or in Spanish, as she is fluent in both, and all our libraries feature material in Spanish as well as several other languages.
Inspiring stories like the life of Carmen Grant are found every day in your friendly neighborhood public library: a place where anyone can read a book, a newspaper or magazine, check out some music or a movie, and do a little research and learn something new if they are interested. Even old codgers like me!