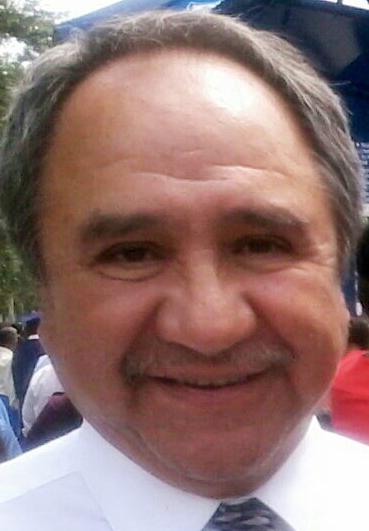 If your grandparents were born in Texas, like mine, then they probably did most of their cooking from scratch, often on the hot coals of an open fire. My Mama did. She could make tortillas in all kinds of weather, under any conditions, even under the open sky.
No one could make tortillas like Mama. They were soft and fluffy and almost melted in your mouth. She never followed a recipe but cooked and baked by sight and feel.
She scooped about 4 cups of flour from a big can, sprinkled in maybe 2 teaspoons of baking powder, folded in perhaps 2 tablespoons of pure lard and added water according to the texture of the masa. She rolled the masa into little balls about the size of a biscuit. Then she would press a roll into a circle with her rolling pin and place it on a flat iron plate called a comal (yup — just like Comal County in the Hill Country).
She usually had two or three tortillas going at a time and could flip them off the red-hot comal like a pro. She placed the hot tortillas in a basket the same size and covered them with a clean dish towel. I could eat one of them right now!
Yet that skill has been lost. There is no one in our family who has made a tortilla from scratch in decades. And that's sad, don't you think? Not just because the tortillas were delicious, but because there was something of value in the tradition.
She was taught by her grandmother, who was taught by hers. Women who could not read or write passed knowledge from one generation to another in oral traditions. And not just among the Hispanics. This was true of the Polish women down near Corpus Christi, the Germans in the Hill Country, Czechs around Waco, the French near Nacogdoches and the Apaches near San Saba.
There was a lot of wisdom and skill in the things those women passed on to their little girls. But it seems to be dying out. That's sad, because there was a lot of good in what our grandparents had to teach. And wise teachers that they were, they usually passed on this wisdom while planting seeds, building a shed or making treats like tortillas, kolaches, streusel, soufflé, kolacz and fry bread.
Some of my most precious childhood memories are in the kitchen while Mama made tortillas.
I'm not suggesting we go backward 100 years. If we did, I would have to sit in a separate waiting room. But there was a lot of wisdom, beauty and love in what our grandparents taught us. And it's a shame to see it die away.
Perhaps the best thing to do is to recall some of those lessons taught by our grandparents and pass them on to our own grandkids. Oh, they may not appreciate them now, but they will when they get to be my age. By then, you and I will be long gone, but if we pass on this wisdom and love, then maybe a small part of us, and of our grandparents, will live on much longer. Wouldn't that be something?