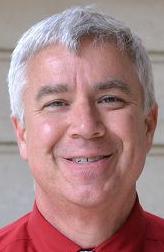 "How different could it be?" I recall thinking that a year ago when I, an economics professor and an associate vice president for faculty success at the University of North Texas, accepted a position as acting dean of the university's Frank W. and Sue Mayborn School of Journalism.
The offer came as a surprise. After all, while I have some experience as a higher education administrator and manager, I am an economist and spent 25 years as a faculty member teaching and conducting research in that area. However, when your boss — in my case, UNT's provost — asks you to do something, you generally say yes.
With my time in journalism at a close, it occurs to me that I have gained a new perspective and have learned lessons that may be especially pertinent during these unsettled and divisive times.
What I uncovered was a newfound respect for journalism.
Raised in the era of "Uncle" Walter Cronkite, I have always appreciated journalism. My first job was as a paperboy in the glory days of print media, lugging 2-inch-thick Sunday papers. And as an adult, I developed a two-newspaper-a-day habit. But these days, it seems confidence in journalism has waned. Accusations of media bias abound. Terms such as "fake news" and "enemies of the people" are ubiquitous. It seems to me that this is both a cause and a symptom of the polarization of our country. This is distressing, to say the least.
What I uncovered was that journalism is a powerful cornerstone of our democracy.
The "media" is a protective bulwark between those in power and those whom they are entrusted to serve. The Fourth Estate has been a redoubt against corruption and concentration of power since before American independence. This role was carefully authored into the U.S. Constitution by our Founding Fathers. There are countless other examples, but a quote from Hugo Black, an associate justice on the Supreme Court, is representative. He wrote in Mills v. Alabama (1964) "[T]he press serves and was designed to serve as a powerful antidote to any abuses of power by governmental officials and as a constitutionally chosen means for keeping officials elected by the people responsible to all the people …"
What I uncovered is that true journalists understand the science of fact-based news reporting.
Journalists are often described as cynical. Maybe so, but we teach our students to be skeptical, to eschew simplistic or evasive answers and to probe more deeply. When they leave us, they know the importance of asking, "why," and to keep asking until they find the answer. It seems to me that some of the distrust of journalists is the result of the advent of the internet and of social media. These days, anyone can call themselves a journalist and disseminate information widely. Not so long ago we would think of such people as gossips. But yesterday's gossips had limited reach and influence. Those who were wise learned to take such "information" with a considerable grain of salt.
What I uncovered is that journalists are human, too.
It is difficult for me to imagine a time when journalism education could have been more important for our democracy than it is now. To be human is to have biases, and journalists are no different from the rest of us. Contrary to what you may believe, journalism education does not indoctrinate students into a particular worldview. Rather, it pounds into students the skills and habits that are so essential to our society. Accuracy is demanded, and multiple sources are required before a story is reported. When the inevitable inaccuracy occurs, the journalist has a responsibility to acknowledge it publicly, on air, in print or online. Media ethics are an important component in every course in our curriculum.
During my term as acting dean, I have gotten to know many true, old-school journalists, many of whom are on our faculty, who spent decades in newsrooms. Beyond the Mayborn School, involvement with the nationally known Mayborn Literary Nonfiction Conference has connected me with some of the finest journalists in America. I come away from my experience this past year with an even more profound respect for journalists and journalism. Better still, my exposure to the Mayborn School's more than 1,200 students gives me much encouragement for the future.
My year among journalists and mass communicators has led me to a depth of appreciation for trained journalists. If you believe that a particular news outlet is biased, I encourage you to find another. However, make certain that your source of news is provided by trained journalists. We need to put an end to the current age of news by gossip. I am convinced that our republic depends on it.