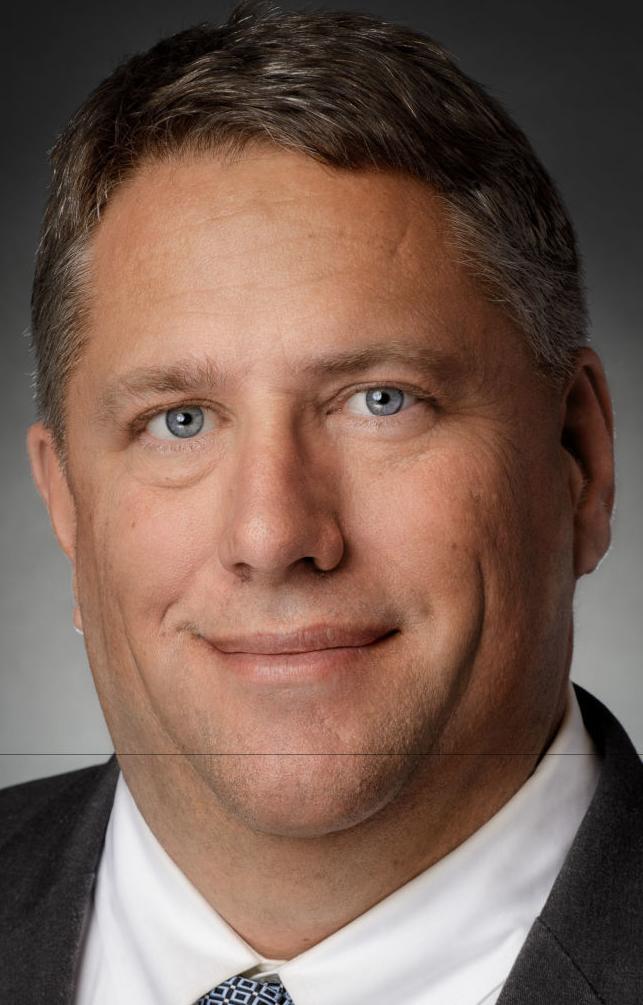 More highway funding for Interstate 35, I-35E and Mayhill Road is proposed for Denton County Precinct 1 within the next three years.
Specifically, pursuant to the 2020 Unified Transportation Program, $320 million has been included for proposed improvements to I-35 all the way to and north of Valley View, and I-35 from the wishbone to U.S. Highway 380. As well, $46 million is proposed for improvements to the Mayhill interchange.
The Unified Transportation Program is the Texas Department of Transportation's 10-year plan that guides development of transportation projects across the state. The Texas Transportation Commission, which governs TxDOT, was expected to vote on the 2020 Unified Transportation Program on Aug. 29.
Improving the I-35 wishbone and the highway to the county line will improve safety and enhance mobility. This is and will continue to be one of our top priorities.
County increases library funding
Area libraries will receive $376,400 in funding from Denton County, an increase of $36,400 from the previous budget year.
Continued growth across Denton County has brought more people needing library services.
The additional money provides resources to 11 libraries to help educate people.
The 11 communities receiving library money, with the 2020 proposed budget amounts and the 2019 adopted budget amounts, are:
Aubrey: $21,500 proposed for 2020, up from $19,300
Carrollton: $63,200, up from $56,100
Flower Mound: $57,000, up from $49,700
Justin: $13,100, up from $12,600
Krum: $13,700, up from $13,400
Lewisville: $78,900, up from $71,000
Little Elm: $43,600, up from $38,800
Pilot Point: $13,300, up from $12,900
Ponder: $12,000, up from $11,600
Sanger: $16,700, up from $15,800
The Colony: $43,400, up from $38,800
Help local nonprofits on North Texas Giving Day
The official North Texas Giving Day on Sept. 19 is preceded by "10 Days of Giving" Sept. 9-18. Through the Communities Foundation of Texas, the annual North Texas Giving Day offers residents a chance to donate funds, attend public events and participate in service projects.
Find out more about the nonprofits, events and more at www.northtexasgivingday.org.
Among the 225 nonprofits in Denton County participating this year are:
United Way of Denton County: Empowers neighbors to invest in one another to help the Denton County community thrive. Working together, they identify needs, implement ideas and improve lives.
Sanger Education Foundation: Introduces and supports funding initiatives designed to strengthen the quality of education in Sanger ISD.
4Paws2Love: A Corinth-based no-kill, all-volunteer-run animal rescue serving Dallas-Fort Worth and surrounding areas.
Frisco Family Services: Helps members of Frisco and Frisco ISD communities who are facing hunger, homeless and other urgent needs improve their quality of life and achieve self-sufficiency.
Clothe a Child: Addresses clothing needs of economically disadvantaged children in communities through partnerships with Frisco, Little Elm, Prosper and Celina ISDs, churches, friends and businesses.
Denton County Friends of the Family: Dedicated to providing services to those impacted by sexual abuse and domestic violence with partnering with others to promote safety, hope, healing, prevention and justice.
Children's Advocacy Center of Denton County: Empowers child abuse victims, their families and the community through education, healing and justice.
20th annual Arts & Autos Extravaganza coming soon
The 20th annual Arts & Autos Extravaganza will bring many hot rods, classic and custom cars, trucks and motorcycles to the downtown Denton Square on Sept. 14.
The annual event from 9 a.m. to 3 p.m. includes a silent auction, fine arts and crafts vendors, hands-on arts and crafts, games, Chalk Fest, live music, and trophies to winners in the car, truck and motorcycle classes.