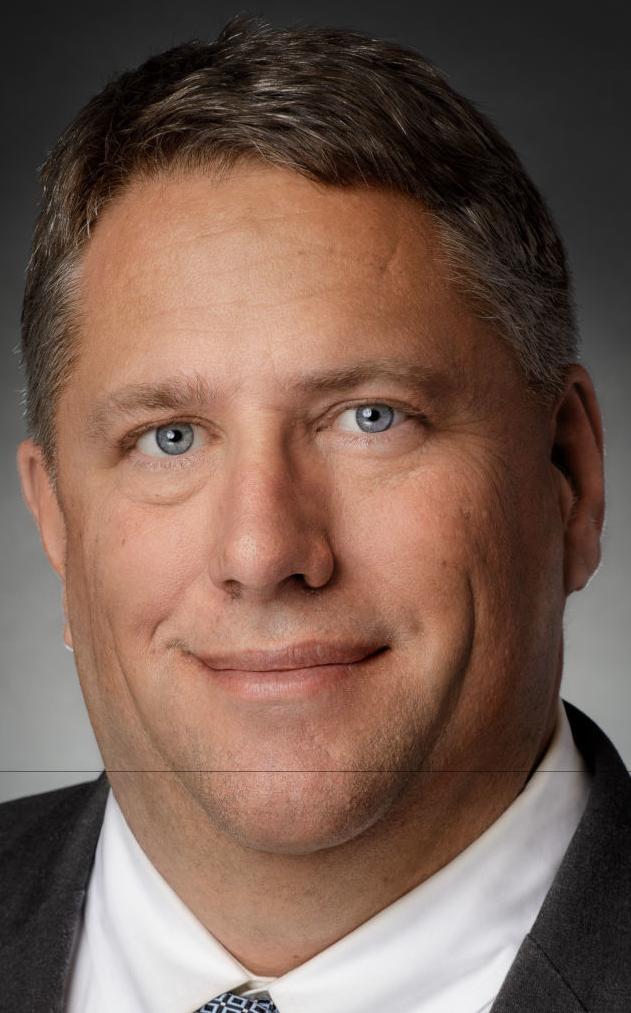 It is hard to believe students will be back in classes soon. Summer break seemed to slip by in the blink of an eye. However, with a new school year starting, I know many school districts, students and parents are looking forward to an exciting year.
In preparation for the 2019-20 school year, several districts are planning back-to-school fairs.
In Denton, the Back to School Fair will be from 8 a.m. to 1 p.m. on Aug. 10 at the Embassy Suites Denton Convention Center, 3100 Town Center Trail just off Interstate 35. The fair offers school supplies and backpacks to those in need as well as health education resources, free vision screenings, hearing exams, haircuts and more. Last year, the fair assisted more than 3,000 students. For more information, visit www.dentonbacktoschool.org.
A Back to School Bash from 9 a.m. to 2 p.m. on Aug. 10 will be at Frisco High School, 6401 Parkwood Blvd. The annual event includes food, prizes, giveaways and fun activities for all ages. Vendors will provide information on a wide range of programs, services and resources available in the community. Families must pre-register for the event to attend. For more information, visit www.friscoisd.org.
With classes starting soon, be sure to watch for buses and plan for additional traffic throughout the county. Here is a list of opening dates for area school districts, especially for those commuting to and from work who will see a few changes along their routes beginning in mid-August:
Denton, Aubrey,
Prosper and Sanger ISDs, as well as Selwyn School open Aug. 14
Pilot Point ISD opens Aug. 19.
Frisco and Lake Dallas ISD, as well as Liberty Christian, open Aug. 15.
North Central Texas College, Texas Woman's University and the University of North Texas open Aug. 26.
Denton NCTC campus to open this fall



A new North Central Texas College campus opens this fall in Denton. The former home of the Denton Record-Chronicle has been remodeled into the First State Bank Exchange at 316 E. Hickory St. in downtown Denton.
The 45,214-square-foot center will offer transfer credits and associate degrees including the Associate of Arts, the Associate of Science and the Associate of Arts in Teaching, which will be the main focus of the campus. FSB Exchange has nine classrooms, two large lecture classrooms, a single large lecture hall, a testing center, computer lab, security office and NCTC's new Mane Stop — a one-stop-shop to serve students.
The campus offers extended class hours to accommodate student needs and provides 300 parking spaces in a new parking garage as well as easy access to the DCTA train station and commuter buses.
Denton police plan 20th annual Midnight Hoops



Ready to play some hoops? Join the Denton Police Department for the 20th anniversary of midnight hoops at Denton High School at 11 a.m. on Aug. 10. The event includes a basketball tournament, job fair, health fair and more. Visit www.cityofdenton/en-us/midnighthoops to register and for additional information.
Looking to save energy and money in Denton?
If you are experiencing high electric bills, stop by Rebates 101 to learn about energy efficiency as well as available rebate and free energy audit programs offered through the city of Denton. The event starts at 10 a.m. on Aug. 17 at the South Branch Library, 3228 Teasley Lane. To register, visit https://bit.ly/2LU8CZq.
Health Department
nationally recognized



The Denton County Health Department recently earned national recognition not once but twice.
Denton County Public Health (DCPH) has received national recognition from Project Public Health Ready (PPHR) for its ability to plan for, respond to and recover from public health emergencies. Currently, DCPH is the only local health department in North Texas with PPHR recognition. DCPH is now the eighth department in the state to receive this recognition since the inception of PPHR in 2004.
Our DCPH Dental Clinic team was selected by the National Association of County and City Health Officials' (NACCHO) Model Practice Program as a National Promising Practice. This Promising Practice award was received for the integration of a dental clinic into public health and the team's dedication to excellence.
Donations welcome at Aubrey, Pilot Point organizations
As a new school year begins, organizations in Aubrey and Pilot Point are seeking food and other donations to help families in need.
Founded in July 2002, the HOPE Food & Clothing Ministry in Aubrey is located at 819 Sherman Drive. Those in need are welcome at 9 a.m. to 11 a.m. on the third Sunday of every month. Both food and clothing are available. Call 940-218-5615 for information or visit @AubreyAreaHOPE on Facebook.
The Shepherd's Storehouse, which started in 1989 in Pilot Point, can be reached at 940-686-2620. The facility is located at 1189 S. U.S. 377 and is open from 8:30 a.m. to noon on Monday, Wednesday and Friday. Both food and clothing are available to individuals in need from U.S. 380 on the south to Tioga on the north, Lake Ray Roberts to the west and the Denton County line to the east. The Shepherd's Storehouse also has a Facebook page: http://bit.ly/2LUNUsC.
Corinth police partner with app to help residents
The Corinth Police Department recently collaborated with Neighbors, an app created by the doorbell service Ring to help residents of Corinth and Shady Shores share information, photos and videos and receive real-time alerts.
The app is free on IOS and Android phones and can use photos and videos, even from the Ring security devices.
Find out more information at http://bit.ly/2YEHWOe.
Regional road and bridge updates
North FM720: The contractor continues to place reinforced concrete pipe on southbound lanes and place concrete paving on northbound lanes out to U.S. Highway 380 with roadway excavation and barricades. On southbound lanes, lime and asphalt application are the main activities with drainage the focus on southbound lanes. No traffic changes are expected. The project is on track for March 2020 completion.
East U.S. 380 (Loop 288 to U.S. 377): The 95% plans will be provided along with the -050 CSJ submittal at the end of July/first of August 2019. (U.S. Highway 377 to county line) The consultant continues to work on the 95% plans. Estimated timeline for submittal is end of July/first of August 2019.
North U.S. 377: TNP submitted 30% schematic to TxDOT for review on June 28, 2019.
U.S. 380 feasibility study: Following public meetings in January, a second public meeting is tentatively scheduled for September.
FM1385: Work authorization for schematic and environmental documentation is in process. Anticipate execution of work authorization before end of July 2019.
FM2931: Work authorization for schematic and environmental documentation has been executed. Pending survey and SUE files, expected October and November respectively.
FM455: From west of FM2450 to east of Marion Road, TxDOT indicated that the 30% submittal was 60% level. The contractor is addressing 30% (60% level) comments received from TxDOT and continues to work on plans for commencement of utility relocation coordination.
FM455 at Interstate 35: Work toward the 60% plans adequate for commencement of utility relocation coordination. Environmental clearance is projected for October 2019.
North I-35: Environmental approval is anticipated in October 2019 for the estimated $757.7 million project from U.S. 380 to 0.7 miles north of FM3002.
I-35/35E/35W merge: Survey on the $242 million project is on schedule for late August 2019.
I-35E/Loop 288/Brinker/Mayhill: Retaining wall, entrance ramp on northbound main lanes an asphalt paving of southbound main lanes are expected this month.
Union Hill/FM455/FM2164 realignment project: This project has been completed.
County road and bridge updates
Arvin Hill Road project U.S. 377 to Red Mesa: Bid awarded December 18, 2018. Utility relocation estimated to be completed June 2019.
U.S. 377/Stewart/Arvin Hill intersection improvements: TxDOT is reviewing 60% plans for the intersection improvements. The county is revisiting signalization with TxDOT. TxDOT has approved an access permit for the realignment of Arvin Hill. Utility relocations are underway.
Sam Bass Road project: FM 455 North of Nance Road — Bid documents are being created. Utility relocation coordination ongoing.
Pecan Valley Road culvert replacement: Design plans at 95%.
Hackberry Creek Park Road project: Preliminary design plans have been submitted to county.
Lois Road West culvert replacement: Survey and engineering study ongoing.
Mayhill Road: From north of Quail Creek Road to U.S. 380, phase 2 construction is underway. North of McKinney Street: Relocation of water and sewer lines, installing drainage pipe, construction of box culverts, drill shafts for Cooper Creek bridge and earthwork. Moving traffic onto new pavement at U.S. 380/Cooper Creek. South of McKinney Street: Excavation, constructing inlets, box culvert, relocating water lines and installing fire hydrants.
Dallas North Tollway, Extension 4B: Engineers are working on 95% plans. Anticipate submittal of plans in August 2019. Construction is expected to begin in first quarter 2020 and be finished by first quarter 2022.
Lake Sharon Extension: Contractor continues to finish remaining utility work. The culvert crossing is complete. All major storm drain boxes have been laid. Contractor is in negotiations with other sub-contractors to perform some or all of the remaining work on the project.
Shady Shores Road: TxDOT is working to draft funding agreement. County has drafted ICA agreements with Lake Dallas and Shady Shores to fund engineering. Agreements have been transmitted to city and town for council consideration. Lake Dallas has executed ICA; agreement to be placed on commissioners court agenda for consideration.