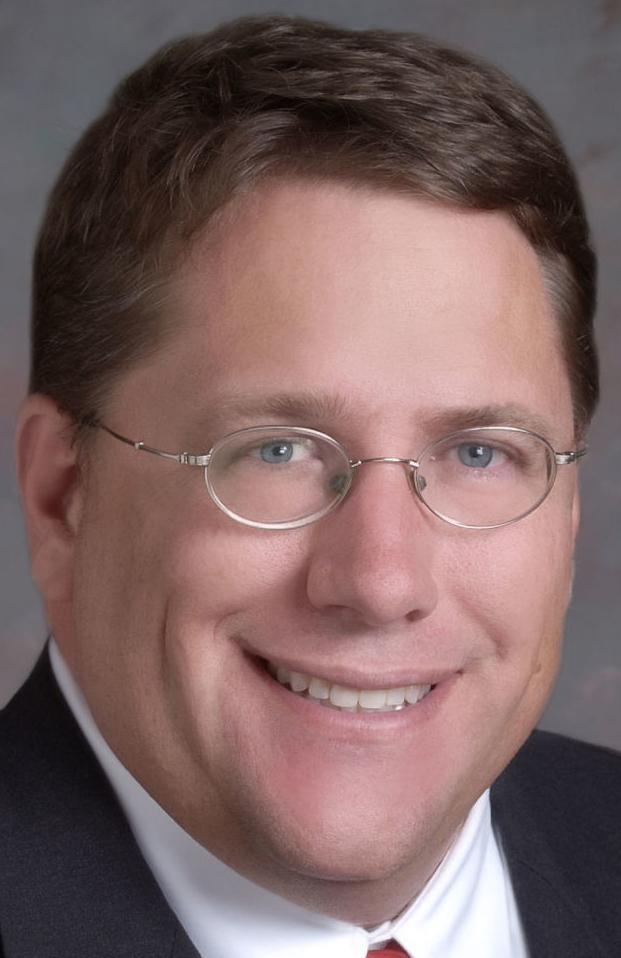 Denton Mayor Chris Watts has announced the eighth year of the Mayor's Day of Concern for the Hungry will be June 15-26.
The event seeks donations from residents and businesses at dropoff locations throughout the city. Monetary donations are accepted online. Information is available at www.unitedwaydenton.org/MDOC.
The annual food drive is a collaboration of the city and local organizations including the Denton Community Food Center, Denton Community Market, Our Daily Bread, Salvation Army of Denton, Vision Ministries, United Way of Denton County and others.
Results of the food drive will be announced during the Mayor's Day of Concern event at the Denton Community Market at 10 a.m. Saturday, June 29.
Denton plans slate of July 4 events
Independence Day events in Denton begin early with the 21st annual Liberty 5K run and 1-mile walk at 7:30 a.m. July 4 at the Denton Civic Center.
At 9 a.m., the Yankee Doodle Parade begins in downtown Denton with staging on South Locust Street between Walnut and Sycamore streets.
The free Fourth of July Jubilee will be from 9 to 11 a.m. at the Civic Center and Quakertown Park, where families can enjoy a horseshoe tournament for adults, carnival games, a hot dog eating contest and more.
At 6 p.m., the annual Denton Noon Kiwanis Club Fourth of July Fireworks Show will begin at Apogee Stadium, with the fireworks scheduled for 9:30 p.m.
Parade, food, music part of Lake Cities Fourth
A patriotic parade kicks off the annual Lake Cities Fourth of July festivities.
Each year, the four communities of Lake Dallas, Corinth, Shady Shores and Hickory Creek unite for a day filled with fun for the whole family.
The parade, which begins at 9 a.m., starts a day filled with food, contests, vendors, music and fireworks.
Admission is free to the event at Lake Dallas City Park, 101 E. Hundley Drive.
Hot Rods & Heroes Car Show scheduled for June 15
Join Pilot Point's first responders for this year's Hot Rods & Heroes Car Show in downtown Pilot Point on June 15.
First responders will cook hamburgers and hot dogs as area car enthusiasts bring an array of automobiles for a car show that lines downtown.
The free event begins at 10 a.m. and continues until 2 p.m.
If you are interested in registering a car for the show, call 940-367-1798 or email ray@timemachinecarshows.com.
Networking luncheon set for June 20
The Pilot Point Chamber of Commerce is planning a networking luncheon for 11:30 a.m. June 20 at the PointBank Community Center, 739 E. Liberty St.
The guest speaker will be Reese Ormand, CEO of Techvara. Cost is $12 per person.
Downtown Pilot Point concert to feature Glen Templeton
At the historic downtown square in Pilot Point, Glen Templeton will perform in a live concert from 6 to 8 p.m. July 5.
Cross Roads Community Market open weekends for regional goods
The town of Cross Roads holds a producers-only Community Market on weekends at the park just north of Town Hall at FM424 and Fishtrap Road.
A producers-only market is one in which all items sold or offered are grown or produced by the producer of the product. Only products within a 100-mile radius of Cross Roads are allowed for sale.
Regional road and bridge updates
North FM720 — In June, the contractor will work on building a concrete pavement transition at Lloyds Road; construct concrete and asphalt driveways; and install seed and sod.
FM455 — From west of FM2450 to east of Marion Road, 30% plans were submitted in May.
Interstate 35E at Loop 288/Brinker Road/Mayhill Road — Crews are constructing retaining walls, an entrance ramp, Brinker bridge columns and mechanically stabilized earth (MSE) retaining walls.
Union Hill/FM455/FM2164 realignment project — For June, the focus will be vegetation.
North U.S. Highway 377 — Work is focused on main lane profiles, preliminary cross culvert drainage/layouts, side street profiles and right of way/easement delineation. Submittal of 30% schematic plans expected in June.
East U.S. Highway 380 from Loop 288 to U.S. 377 — The TxDOT design team is working on 95% plans.
East U.S. Highway 380 from U.S. 377 to Collin County line — The consultant continues to work on the 95% plans. The estimated timeline for submittal is July.
U.S. 380 feasibility study — Following public meetings in January, a second public meeting will be scheduled this summer.
County road and bridge updates
Arvin Hill Road project from U.S. 377 to Red Mesa — Bid awarded Dec. 18. Utility relocation estimated to be completed in June.
U.S. 377/Stewart Road/Arvin Hill Road intersection improvements — TxDOT has provided comments to 60% plans. The county is revisiting signalization with TxDOT. TxDOT has approved an access permit for the realignment of Arvin Hill.
Sam Bass Road project, FM455 north of Nance Road — Design plans at 95%. TXDOT has acquired rights of way.
Pecan Valley Road culvert replacement — Additional survey and engineering ongoing.
Hackberry Creek Park Road project — Preliminary design plans have been submitted to the county.
West Lois Road culvert replacement — Survey and engineering study ongoing.
Mayhill Road — From north of Quail Creek Road to U.S. 380, Phase 2 construction is underway. North of McKinney Street, what's happening is relocation of water and sewer lines, installation of drainage pipe, construction of box culverts and earthwork. South of McKinney, workers are placing concrete sidewalks, doing excavation, constructing inlets, relocating water lines and installing fire hydrants.
Lake Sharon Drive extension — Contractor continues to finish utility work, which is 90% complete. The culvert crossing is complete; they are awaiting drier weather to pour headwalls.