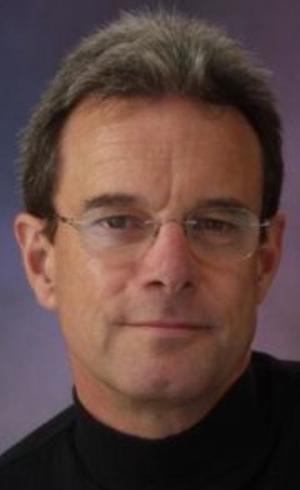 The Denton City Council is taking an important vote on Nov. 19. Here's why it is so important.
We know that massive development is coming to Denton. The 15,000 homes and 5,000 apartment units of the proposed Hunter Ranch-Cole Ranch community in southwest Denton are just the beginning.There are 51 gas wells on 33 pad sites currently on the Hunter-Cole Ranch's 6,000 acres. And there are many more on yet-to-be developed land in Denton.
Gas wells leak a lot. This is documented in the well inspections conducted in Denton in 2018 and in the first half of 2019 by Modern Geosciences.
Current scientific data says that the closer you live to a gas well operation, the greater the risk to your health. Health experts say 1,500-2,000 feet away is the minimum distance and that wells within that distance should be air monitored continuously. The City Council will vote Nov. 19 on establishing a 500-foot reverse setback from existing wells for new homes.
The city says it can't afford to monitor the wells and that the cost can't be borne by the well operators or the developers. Yet, there has been no scientific data presented affirming that a 500-foot reverse setback is safe, especially for expectant mothers and infants.
And air monitoring is only one aspect of protection. What about adequate notification and disclosure of well proximity and hazard to new and subsequent home buyers and apartment renters? What about soil testing before a school playground is constructed within 500 feet of a gas well operation?
What are the well operators and the developers willing to do to protect future residents from the health and safety hazards of a 500-foot reverse setback?
Our city's decision-makers should reflect on what we all do in our lives to prepare for the worst while hoping for the best.
We have home and auto insurance. We buckle up when we get in our cars. Our kids wear safety helmets when learning to ride their bikes. We put ID tags on our pets' collars. We install smoke alarms in our homes or apartments. We visit our doctor and dentist when we feel fine.
We act to protect ourselves, our possessions and our families based upon what we know could happen, not will happen. It would be irresponsible and downright foolish to ignore such protections because we don't know for sure, because we have baseless doubts, because there is uncertainty. It would be careless and reckless to base our own decisions about our personal and our family's safety upon what is not known rather than on what is known. Responsible decisions are based upon the weight of evidence of past experiences, peer-reviewed scientific data and good old-fashioned common sense.
Our city government protects the public health and safety of the citizens in many important ways. It provides a fire department to fight those fires that could consume our homes or businesses. It provides a police department to protect us, our families and our property from altercations and robberies that could occur, and to investigate those car crashes that might happen to us. The city monitors our water quality and treats our sewage to protect us from epidemics that could happen. It provides a safe shelter for those pets who might get out of their backyards.
Council must make its decision on Nov. 19 based upon the scientific weight of evidence of what is known, not upon the uncertainty of what is not known, or upon political expediency.
Please attend the council meeting on Nov. 19 at 6:30 p.m. at City Hall and fill out a card or speak, declaring your opposition to the adoption of a dangerous 500-foot reverse setback and the lack of other common-sense protections.
It's much better to be safe than sorry.