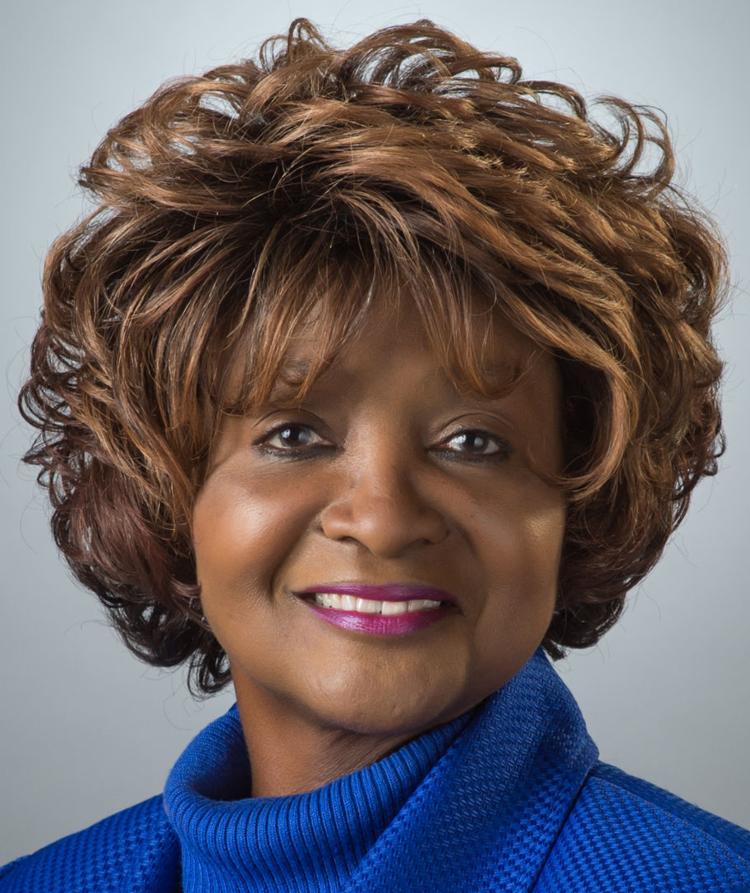 I am excited to announce that we have finished construction to widen Point Vista and Turbeville roads in Hickory Creek.
The $2.26 million project, started in February 2018, was completed in July. Denton County Judge Andy Eads and Precinct 4 Commissioner Dianne Edmonson joined me in commemorating this moment with a ribbon cutting in mid-July.
Point Vista became a three-lane, undivided concrete road and Turbeville a four-lane, divided concrete road with funds from the county's 2008 bond program.
Hickory Creek Mayor Lynn Clark thanked Denton County for the help, indicating completion of the two roads is leading to smoother transportation for Lake Cities residents. She also indicated the county's investment in Hickory Creek has already spurred economic growth with two new sit-down restaurants — Angelina's Mexican Restaurant and The Elm Fork — and helped the community meet a long-range goal in the town's Master Thoroughfare Plan.
Other Lake Cities officials joined us including Hickory Creek Councilmembers Chris Gordon and Richard DuPree, Corinth Councilmember Tina Henderson and Lake Dallas Mayor Michael Barnhart.
Angelina's Mexican Restaurant to build new Hickory Creek location
Coming this fall will be a new two-story, 5,000-square-foot Angelina's Mexican Restaurant in Hickory Creek at 101 Baize Blvd., which will be part of a new development at Turbeville near the Interstate 35 frontage road. Owned and managed by Louis Velez Jr. and Isabel Velez, the restaurant will also include a patio.
The restaurant began as a dream of Angelina Velez, who opened the first location in The Colony in 1986. Her eldest son, Louis, and Isabel also operate locations in Lewisville and Corinth. The Corinth restaurant will move to the new and larger location in Hickory Creek.
Happy 160th anniversary to the IOOF Denton Lodge, No. 82
Congratulations to the Independent Order of Odd Fellows Denton Lodge, No. 82, which was recognized by us during a recent Denton County Commissioners Court meeting.
Over the years, members have contributed time and money to the Salvation Army and community food pantry programs; sponsored scholarships for students; supported Little League baseball teams; and honored first responders and all veterans with an annual appreciation dinner — just to name a few of the many ways they have helped others.
While we congratulate retirees, we are sad to see them leave
With more than 1,780 employees, Denton County has been fortunate to have many who have stayed with us for many years, providing services not only for us but also for you, our residents.
As time goes by, some of these employees decide to retire. Recently, Sam Mooney, a former Juvenile Division investigator with the District Attorney's Office, was one of those opting for retirement. However, unlike most, he is heading to a different county to lead their sheriff's department.
Most of those retiring from county service spend time with their families and seek new ways to spend their time, pursuing interests they have long put aside for their careers.
Each time we congratulate a retiring employee, we are sad to see them leave. Not only will we miss all they have done for us, we also will miss the experience and knowledge they brought to their positions.
We realize this is part of life and we are glad they chose our county in which to spend their careers. We hope others will realize what a great team we have here in Denton County and opt to join us in serving our residents.
Plan to stop by and visit me on Saturday, Aug. 17, at The Perc
I am planning a Coffee with the Commissioner at The Perc Coffeehouse at 8 a.m. on Saturday, Aug. 17. The popular coffee spot, in a former barbershop, is located in downtown Lewisville at 115 W. Main St.
Please stop by and bring any questions you may have. It is always a pleasure to hear from you.