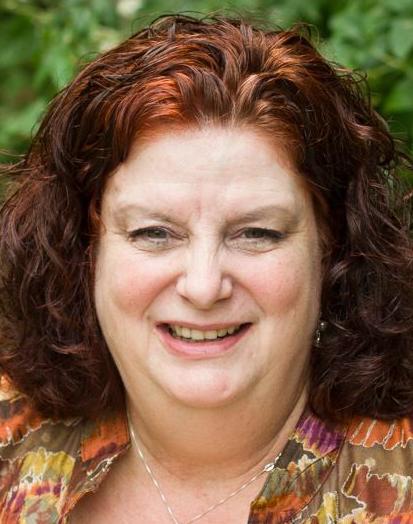 Quakertown, a vibrant African-American community in the center of Denton, home to 60 families and a handful of businesses, was adjacent to what is now Texas Woman's University. A 1914 movement started by College of Industrial Arts President F.M. Bralley gained traction from the Rotary Club, the Chamber of Commerce, Denton County's Livestock Association and business leaders, who donated 67 acres and money to the college.
Bralley called for Quakertown residents' removal because he believed they were a danger to the young women attending the College of Industrial Arts. In what is arguably Denton's worst moment, the bond proposal to turn Quakertown into a city park passed in May 1921 by a narrow margin of 127 votes.
Mary Ellen and Henry Taylor lived in Quakertown, having raised their family there. Henry was a cowboy, a cook and a gardener. His garden looked like a park, with brick walkways, a huge elm tree and a rare white lilac. Henry volunteered as a janitor at his church, St. James A.M.E.
After negotiations where the city paid lower than asking prices for houses, families moved to unimproved land across the railroad tracks, where sewage emptied into a creek. Houses were moved at night to avoid traffic, placed on sled-like runners, by workers scrambling to reposition columns and maneuver through narrow roads and ditches.
But when Mary Ellen and Henry moved, she refused to leave her house. In a courageous act of defiance that earned her mention in Weingarten's book on outstanding black Texas women, she made the arduous journey sitting in her rocking chair in her parlor while 69-year-old Henry trotted beside the house.
Denton's black community was deeply damaged. The churches survived, but Quakertown's businesses didn't, and many residents moved away. According to the Handbook of Texas Online, the Ku Klux Klan was active in Texas in the 1920s, and a group of University of North Texas students' research recently showed the toxic forces harmed Denton's black community for many more years.
Quakertown was virtually forgotten. Alma Clark described her 1962 move to Southeast Denton with husband, William Clark, as "a total culture shock." Streets weren't paved, and residents burned trash because the city didn't pick it up.
Equal numbers of black and white women formed the Denton Women's Interracial Fellowship that provided the catalyst for change. Their friendships eased Denton's desegregation and broke the silence for the African-American community. They lobbied city council to pave Southeast Denton streets and provide other city services, which must have been daunting because, at the time, the Denton Record-Chronicle criticized the five-member council for the "big three" voting block whose "iron-fisted attitude" locked up votes, and for being "petulant when people tried to iron out their mistakes."
Denton County's Historical Commission erected a marker recognizing Quakertown, and the city changed the name of the Civic Center Park to Quakertown Park in 1991, 70 years after residents were relocated.
The marker was a good start, but I would like to see more. A map of Quakertown shows the streets, house numbers and names of families who lived there. A very large tree stands on the lot that used to belong to Henry and Mary Ellen Taylor; it's likely the elm tree their daughter argued was worth more than the Taylors were paid for their house. The tree could be verified, and white lilacs could be planted near it. It's easy to see Terry Street by standing near the tree.
A map of Quakertown superimposed over Quakertown Park shows Quakertown's layout. Streets could be reconstructed with sidewalks, starting with Terry Street. Houses could be marked with numbers and names of families who lived there. The project would take time and money, but it would be an important history lesson.
Here's to Denton's strong women who had the courage to speak up about a terrible wrong. Quakertown should be a reminder of what happens when hate prevails over love.