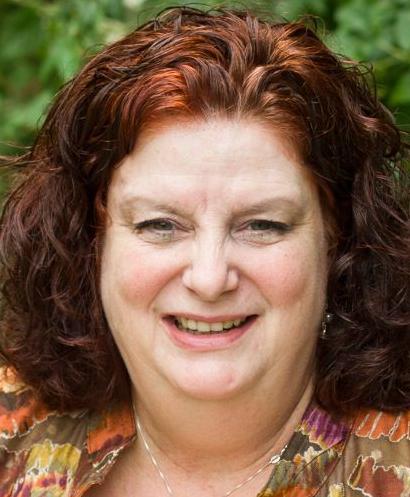 Denton's ethical code is a political football. An April 17 ethics complaint hearing involving City Council members Deb Armintor and Paul Meltzer was canceled due to inclement weather and rescheduled for May 1, just before Denton's election.
Denton's ethical code was vague when council members wrote it with no citizen input; it's a smokescreen for a longstanding poor ethical environment. Real estate deals benefiting city officials go back to the syndicate that started what is now the University of North Texas in 1890.
Here's the problem: Law and ethics are not the same thing.
Law is a set of rules, but ethics are more aspirational. Every profession has an ethical code. Law and ethics overlap, but ethics require special understanding and thoughtful interpretation.
Four of Denton's seven ethics board members are lawyers who graciously donate their time, but a majority-lawyer ethics board shifts what should be a decision-making process to the rule of law. Lawyers are trained to interpret laws, and the proximity between law and ethics could make it harder for them to see the difference.
The authority on city ethics is Harvard and Columbia law graduate Robert Wechsler. He discusses ethical blind spots in his book Local Government Ethics Programs in a Nutshell.
One of Wechsler's ethical blind spots is bounded awareness, where people see what they need to see, focusing on law rather than ethics. City officials narrow ethical boundaries by giving in to group think and focusing on what's best for themselves rather than the public.
Armintor's and Meltzer's ethical conflict is an example of bounded awareness. They should have received a waiver when they sought the board's counsel because their duty to represent constituents outweighed imagined financial benefits. Armintor and Meltzer's wife are paid to teach, not to get the county to put a polling place at UNT. If their vote was wrong, why was it OK for council member Don Duff to vote for a polling place in his neighborhood, Robson Ranch?
Another blind spot is motivated blindness, where government attorneys advise officials on ethics matters. Wechsler says government attorneys often give officials legal advice in their personal interest, rather than the public's interest. The attorney-client relationship should be between the public and the elected official, but government attorneys want officials to be happy.
Denton's city attorneys appear to consider the city manager and mayor their clients, instead of the public. Attorneys on the ethics board engage in motivated blindness if they consider their client the council member who appointed them.
City ethics are unique for two reasons. First, cities provide more services than other government entities: roads, fire/police protection, building codes, parks and libraries. Second, cities are supposed to be nonpartisan to keep services free of political pressure, but Denton's political climate has become more and more partisan.
Government works when it gets the best results for the most citizens; it's a difficult process for rule-oriented people to understand. To be sure, lawyers are not the only ones who need help understanding the fine line between law and ethics. Ethics programs increase public trust only if elected officials put community needs over their own needs.
The only solution is for the council to suspend the ethical code, drop the current complaints and write a better code. Short of that, the April 17 timeout is just another play in Denton's political football game.