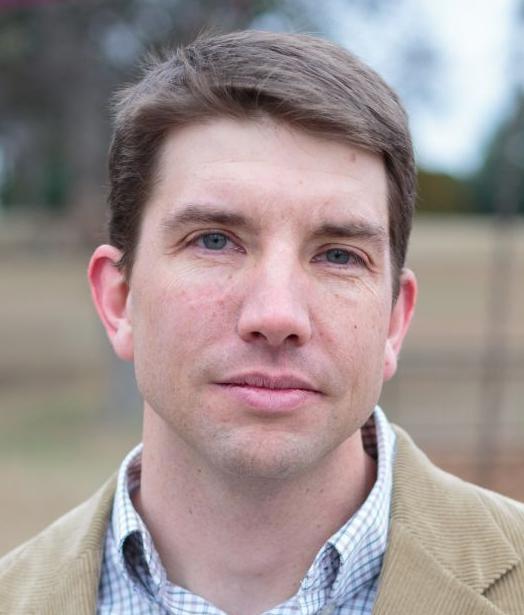 "Should Denton adopt an LGBT anti-discrimination ordinance?" That was the question posed at a recent town hall event hosted by Denton City Council member Jesse Davis. The answer is yes.
A nondiscrimination ordinance (NDO) protects people from discrimination based on sexual orientation, gender identity or gender expression. It applies to employment, housing and public accommodations.
The principle behind an NDO is simply that everyone deserves fair treatment. This is the quintessence of American democracy and its founding premise that everyone is created equal. Our country has long struggled to more fully realize this ideal. Martin Luther King Jr. called it the promissory note of America. The civil rights movement has only ever asked that we live up to the promise that defines us as a people.
Our national civil rights legislation now enshrines the principle of equality in important ways. No one can be fired, evicted or refused service because of the color of their skin, their sex or their national origin. These are morally arbitrary qualities that have no bearing on a person's ability to do the job or to pay the rent. A business owner may harbor a bias (indeed we all have biases), but that belief does not entitle them to refuse service to anyone.
In the same way, sexual orientation, gender identity and gender expression are also morally arbitrary qualities. No one should be fired, evicted or refused service simply because they are gay or transgender.
And yet this is happening.
According to the Williams Institute at UCLA, 45% of transgender workers in Texas report not being hired for a job because of their gender identity or expression. Further, 26% report losing a job, and 22% report being denied a promotion because of their gender identity or expression. A staggering 79% of transgender workers in Texas report being harassed or mistreated. In addition, 22% of transgender respondents from Texas reported that they had experienced housing discrimination because of their gender identity, and 12% reported that they had experienced homelessness because of their gender identity within the past year.
This is unconscionable. And yet it is legal. Currently, there are no federal or state laws explicitly prohibiting discrimination on the basis of sexual orientation or gender identity. Hopefully, one day we will amend federal civil rights legislation to cover sexual orientation and gender identity. Yet that is going to take a while.
In the meantime, we as a community can and should act. At the town hall, there was talk about the role of local government. This is clear: The job of local government is to protect the health, safety and welfare of its residents.
By passing a nondiscrimination ordinance, Denton would not be doing anything novel. There is ample precedent. Twenty states already have nondiscrimination legislation on the books, as do over 400 cities and counties across the nation. Dallas, Fort Worth, Plano, Austin and San Antonio have NDOs.
These Texas cities have not been sued or burdened with extra administrative costs. Indeed, they have reaped economic benefits. Businesses increasingly recognize that LGBT-supportive policies are simply good for the bottom line. One case in point: Facebook cited Fort Worth's NDO as part of its decision to build its new $1 billion data center there. Millennials are now the largest segment of the workforce, and they overwhelmingly support LGBT rights. 76% of Americans age 18-29 support LGBTQ non-discrimination protections.
But it is not just young people. A 2019 poll found that 69% of Americans support LGBT protections. These numbers were reflected in the town hall, with the overwhelming majority of attendees expressing their support for an NDO in Denton.
As this conversation unfolds in our community, it will be important to dispel myths, some of which arose at the town hall. An NDO, for example, will not require private businesses to retrofit their bathrooms. Indeed, the city of Dallas' NDO does not mention the word "bathroom" at all.
The most contentious aspects of this issue pertain to churches and faith-based organizations. There are hard questions here about balancing competing values and rights. Pastor Jim Mann articulated the best standard for navigating these difficult waters: When someone's religious beliefs harm others, then the government should step in to provide protection.
I'm confident that Denton can apply this principle in good faith to devise a policy with broad public support. We can look at existing NDOs to find a variety of models with different kinds of religious exceptions.
Everyone possesses equal dignity and worth. Everyone deserves fair treatment. These are core values for Denton and indeed for our nation. Although there were disagreements among the panelists at the town hall, no one disagreed with these basic values. As we move forward, let's not lose sight of this common ground.