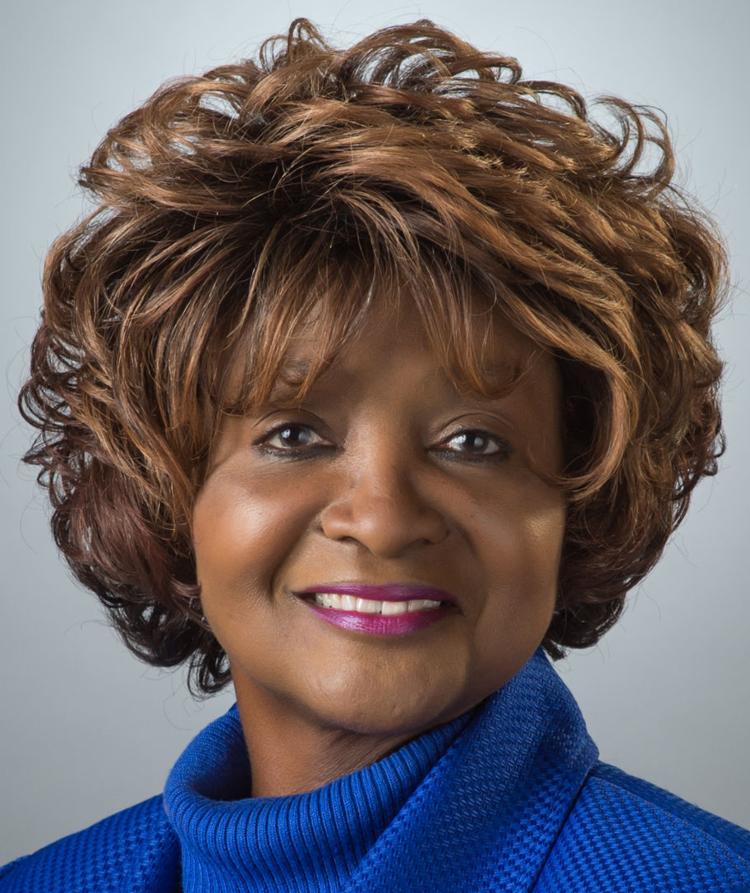 Thank you to all of those who attended the recent Precinct 3 task force meeting at Lewisville City Hall on May 20.
We also would like to thank the city for providing a barbecue lunch for us. It was delicious.
Topping our project update was the announcement that we are expecting a ribbon-cutting this summer to commemorate the completion of the Point Vista Road/Turbeville Road improvements in Hickory Creek.
This project, which started last February, is expected to be finished in June. The improvements include reconstruction of Point Vista as a three-lane, undivided concrete road and Turbeville as a four-lane, divided concrete road.
We also heard about plans to build a four-lane, divided road for Corporate Drive from Railroad Street to FM2281. Also included is complete construction of a railroad underpass and railroad bridge at FM544. The project, divided into six segments, is not expected to begin until May 2020.
Talks are continuing on the reconstruction of Shady Shores Road to elevate it out of the flood plain and improve drainage. The project is funded, and plans are underway to begin preliminary work, with construction not slated until 2021.
Other future projects include reconstruction of the interchange and existing frontage roads at Interstate 35E and FM1171; reconstruction of the interchange and frontage roads at I-35E and State Highway 121 Business; and reconstruction of the interchange and frontage roads at I-35E and Corporate.
Sounds of Lewisville continues
The Sounds of Lewisville series continues in June on Tuesday evenings from 7 p.m. to 9:30 p.m. at the Wayne Ferguson Plaza, 150 W. Church St.
The free concert series will feature a smorgasbord of musicians ranging from the Desperado Eagles tribute band and the Summer of '69 on June 4 to PriMadonna and the Fool Fighters on June 11, Reflective Soul and Matchbook 20 on June 18 and Man in the Mirror with Maya Piata on June 25.
Bring blankets, lawn chairs and your pets, if well behaved and on a leash. Food and other refreshments are sold onsite.
Red, White & Lewisville set for July 3
Bring the family to the Wayne Ferguson Plaza in Lewisville from 6 to 10 p.m. July 3 for a free concert and fireworks to celebrate Independence Day.
This year's event will feature "Satisfaction" by The International Rolling Stones Tribute Show, with fireworks following the concert.
Food trucks, inflatables and more will be available.
Rescheduled concert Friday in park
The Big Daddy Band will perform Friday as part of Concerts in the Park in Flower Mound.
Presented by Medical City Children's Urgent Care, the concert was rescheduled due to bad weather in May.
The free concert will begin at 7 p.m. in The Heritage Park of Flower Mound.
Independence Fest in Flower Mound on July 4 features Bret Michaels
Bret Michaels' Unbroken World Tour stops in Flower Mound on July 4 for the annual Independence Fest.
A full day of activities includes a children's parade, vendors, food, Time Machine Car Show, kids' zone and other entertainment including Le Freak, Breaking Southwest and more.
The festivities end will a full display of fireworks.
Find out more information at www. flower-mound.com/731/Independence-Fest.
Lake Dallas Farmers Market weekly
Every Saturday at the Lake Dallas Public Library, the Lake Dallas Farmers Market opens at 7 a.m. to offer fresh produce and honey.
The market is open until noon every Saturday through October.
Parade, food, music part of Lake Cities Fourth of July
A patriotic parade kicks off the annual Lake Cities Fourth of July festivities.
Each year, the four communities of Lake Dallas, Corinth, Shady Shores and Hickory Creek unite for a day filled with fun for the whole family.
The parade, which begins at 9 a.m., starts a day filled with food, contests, vendors, music and fireworks.
Admission is free to the event at Lake Dallas City Park, 101 E. Hundley Drive.