With most of the Denton Record-Chronicle audience consuming news online, we know when stories resonate with our readers based on the unique visitors and total page views.
From business news like a beloved Sanger landmark being transformed into a wedding venue to more information on stay-at-home orders, our readers learned about what was happening in the community around them.
In order, these were the most popular stories on our website in 2020.
Soon after the coronavirus arrived in North Texas, Denton County officials issued a stay-at-home order: Residents could only leave their homes for essential purposes, and businesses deemed nonessential by the state had to close their doors.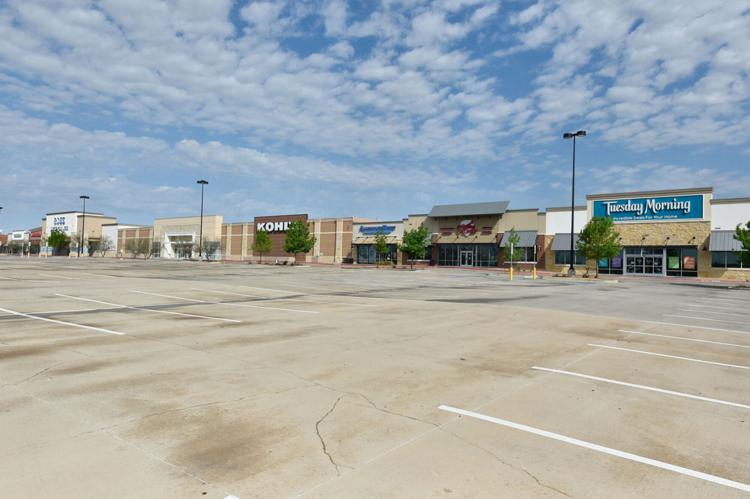 The order, issued a day before its implementation, came as the community saw a spike in cases at Denton State Supported Living Center, another top-read story this year. The order was extended through April, and was lifted April 30 to move forward with Gov. Greg Abbott's phased approach to reopening the economy.
Vacant since the 1980s, the 27,000-square-foot Sanger mansion along Interstate 35 was purchased back in January by the Ramey family and will become a wedding and events venue, Bella Mansions LLC.
The iconic property was built in the 1980s with the intent of becoming a private residence, but construction halted due to financial issues. And next year, it will be a wedding and events venue. To follow along with the renovation process, see the owner's website, bella-mansions.com.
While our monthly business openings and closings column is always popular, we think the popularity of this column was due to the number of restaurants that closed in town at the end of the year.
From burger chain Fuddruckers to fast-casual sandwich-and-salad shop Corner Bakery Cafe, readers shared the column widely. Locally owned Luigi's, a longtime Italian restaurant, also closed its doors at the tail end of 2019 — in order to reemerge as North Point Cafe.
A viral moment on social media led to this story and national media attention after TMZ picked up the news. It originated with a video on Twitter, showing people in a car playing a disparaging song about President Donald Trump and resulting in a fight.
Video of the assault shows a man in a black shirt and brown hat punching another man outside the Buc-ee's travel center in Denton after the victim refused to turn off rapper YG's "FDT" (F--K Donald Trump)."
A former Denton youth pastor was charged with child sex trafficking in connection with incidents dating back to 1997 after being arrested at his Denton home in June, according to the U.S. Department of Justice. Robert Shiflet formerly worked at Denton Bible Church.
Shiflet reversed his initial not guilty plea in late November and pleaded guilty in court.
In mid-March, four residents at the Denton State Supported Living Center tested positive for the coronavirus.
Texas' state supported living centers house people with intellectual and developmental disabilities who have behavioral problems or are medically fragile. City and county leadership were concerned with the rise of cases at the center as residents faced heightened risk and cannot implement safety measures like masks or social distancing in many scenarios.
As of late December, there have been 170 cases connected with the center, with three people dying from COVID-19.
Dylan Dorrell, a 17-year-old senior who was a member of Guyer High's cross country program, died after a morning practice at South Lakes Park in August. While no foul play was suspected at the time, a medical examiner later ruled he died unexpectedly due to a heart issue.
"We are crushed to lose Dylan," Guyer cross country coach Jonathan Ponsonby said earlier this year. "His life impacted so many people in so many places. The Guyer family is already pouring out support in words of consolation and contributions."
Our breakdown of local stay-at-home orders also garnered significant web traffic, helping explain what are essential versus nonessential businesses. It also clarified some points of confusion — a lot of residents weren't sure if they could leave their homes at all. We explained to readers they could still walk their dogs or go ride bikes, just make sure to stay 6 feet apart from anyone not from your household.
Denton ISD board members voted unanimously to terminate a probationary contract for a school district nurse in May, sparking curiosity in the community. When they voted to fire her, it was a special meeting just to discuss the nurse's employment. A month later, the Denton Record-Chronicle learned the nurse was fired after a series of "unprofessional comments," district officials said.
Tate Wallis, a University of North Texas assistant football coach, was arrested in early September on two counts of an improper relationship between a student and an educator. The charges stem from an Argyle High School investigation that started after he left the school in spring 2020.
Wallis allegedly began commenting on the football team manager's appearance in summer 2019 and later started groping her at practices and during games, the affidavit said.