While 2020 claimed lives in the pandemic, Denton also bid farewell to music makers, community leaders and even a fractious local muckraker or two.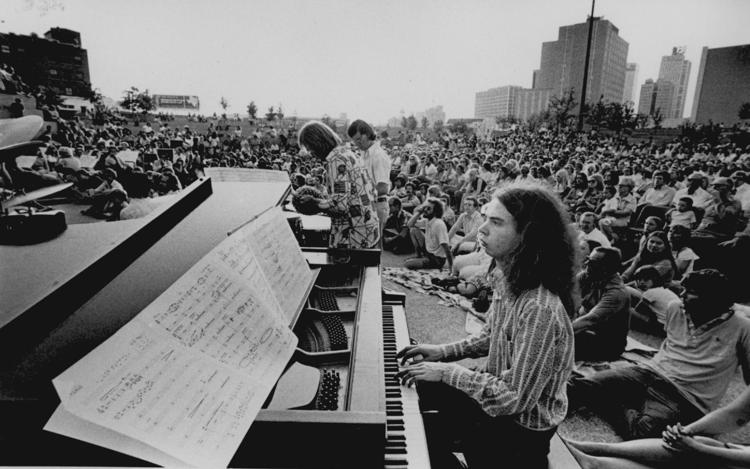 Lyle Mays
Nov. 27, 1953-Feb. 10, 2020
The jazz pianist is best known for his work recording with the Pat Metheny Group, though he lent his considerable chops beyond the group, too. He died at age 66 after what relatives said was a long and recurring illness.
As a student at the University of North Texas in the 1970s, Mays composed and arranged the music for the One O'clock Lab Band's album Lab '75, which was nominated for a Grammy Award. Mays went on to be nominated for 23 Grammys, and won 11 as a member of the Pat Metheny Group, which was known for its jazz fusion music. Mays also found his talents charmed critics and fans alike after recording his first solo album, for which he picked up a Grammy nomination as well. Mays made five solo albums, and co-composed the music for the movie The Falcon and the Snowman.
Mays performed with Joni Mitchell and Earth, Wind & Fire. In 2010, he returned to UNT to give a master class and perform in concert as part of the Glenn E. Gomez International Artists Endowment for Jazz Studies. A native of Wisconsin, he was inducted into the Wisconsin Area Music Industry's Hall of Fame.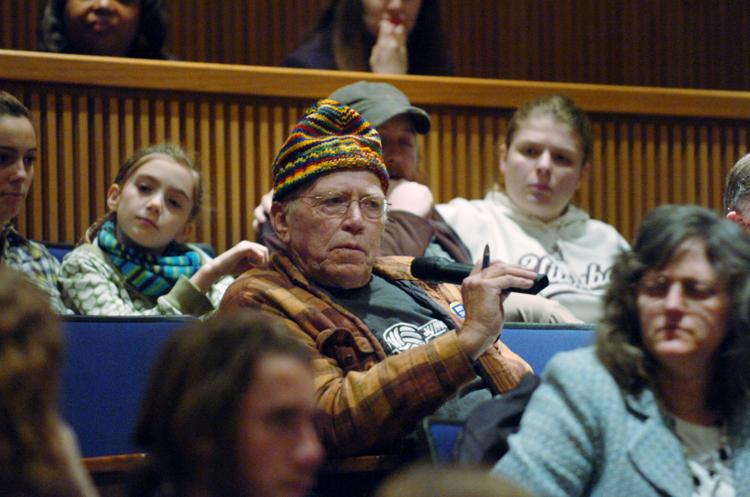 Bob Clifton
Aug. 24, 1940-Feb. 17, 2020
Some people loved him, and others loathed him. But Bob Clifton made his mark on Denton politics.
A visiting judge branded him a vexatious litigant after he filed four lawsuits against the city government within two years. In 2008, he was part of a lawsuit accusing the city of allowing term limit violations. The move forced Denton to call a charter amendment election to make a common practice more official: council members resigning their seat to run at-large and reset the term limit clock.
He wasn't an elected official, but a man who slipped cockleburs under the saddles of Denton's political leaders. He did make a bid for the mayor's chair in 2006 and 2010, and after he was indicted on felony bribery charges (an allegation that he dropped out of the 2010 mayor's race for money), he was indicted on a bribery charge and on a misdemeanor charge for tampering with a government record. Clifton still got a win, though. His case contributed to statewide criticisms regarding the way Texas handled grand juries. Before 2015, a presiding judge would appoint a commission to nominate grand juries. Since then, juries in Texas have been assembled from a random pool of summoned residents.
Clifton's friends remembered a man who could be fractious, but whose passions and engagements were sincere. Clifton was 79 years old.
Chuck Mills
May 4, 1948-April 11, 2020
Chuck Mills made an indelible mark on the University of North Texas football program, as a player, as a coach and as a mentor. Mills played for the Mean Green alongside legendary figure "Mean" Joe Greene in 1968 and finished his UNT career the following season. He coached at UNT from 1982-86 and again from 1991-2000, throwing his shoulder behind the wheel for the program under four coaches. His son, Jason Mills, followed in his footsteps and played quarterback for UNT from 1994-97.
Chuck Mills also coached at the high school level at Lewisville, Abilene, Decatur, Liberty, Waco Connally and Boswell.
But it was his work with the North Texas Football Club, a group of former Eagles, where he worked hard to keep them connected to the university. Friends and peers in the club credit Mills with being a skilled networker whose enthusiasm for the university and the team's legacy was infectious. His tailgating efforts brought former players back onto campus and kept the collegiate ties knotted.
Mills died after a long illness. He was 71 years old.
Joe Pat Hennen : '47-2020
Joe Pat Hennen
Sept. 13, 1947-April 16, 2020
Joe Pat Hennen was best known in Denton as a humble purveyor of folk music (and a cowboy-tinged country tune or two). He didn't put on airs, and he didn't set store on pretense.
Hennen was diagnosed with a glioblastoma, an aggressive malignant brain tumor, in late 2019. He wasn't given much time, but Hennen went on to play his own folk festival — the Big Bender in Marathon. Hennen was a regular on the Dan's Silverleaf stage, and he made music with people he loved. His band included his wife, Susie, his daughter-in-law Sara Bollinger and guitarist Joe Snow. His Industrial Street Jug Band did attract a Grammy-winning clarinetist, Jeffrey Barnes, of Brave Combo fame. Hennen was able to take humble music and infuse it with his warmth and depth (his rendition of "Will the Circle Be Unbroken?" with Brian "Beerman" Houser was among his most memorable).
Hennen was an alumnus of UNT, and his day job was altruistic, too, as he worked at the Texas Rehabilitation Commission. Hennen was 72 years old.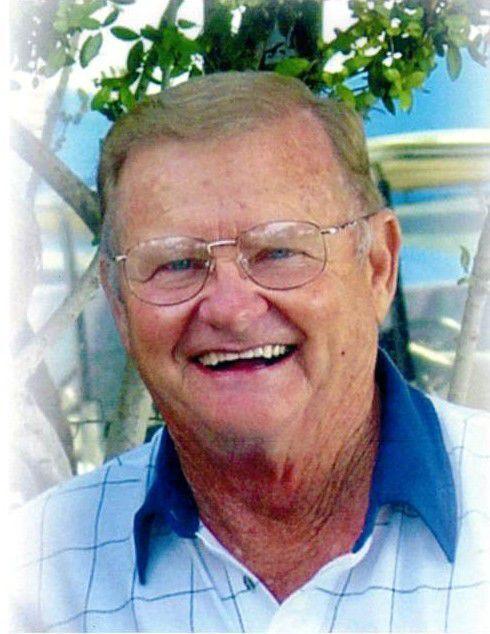 James Wood
Nov. 4, 1937-April 22, 2020
Business insiders knew James Wood as a Texas auto industry titan. Friends, family and employees remembered him as a kind man and fair boss who was always optimistic.
The Texas native graduated from Decatur High School and went into the military. After he was discharged, Wood went to work for Bell Helicopter in Hurst. When change called, Wood went to work for Ford, getting his start with Tanwood Motor Sales in Decatur, which he operated for a decade before operating a GMC, Buick and Oldsmobile dealership in 1978. About another decade later, James Wood Motors became the nation's largest GMC truck dealer in 1989 and remained the largest GMC dealer in Texas for a decade.
Wood kept his business going and profitable through difficult times, weathering the Great Recession in 2008 and encouraging hope during the pandemic. Wood, 82, died following a fall at his home.
Currently, the Wood family owns two General Motors dealerships in Decatur and Denton and a Hyundai dealership in Decatur. In addition, Wood helped create the Neighborhood Autos used-car dealerships with multiple North Texas locations.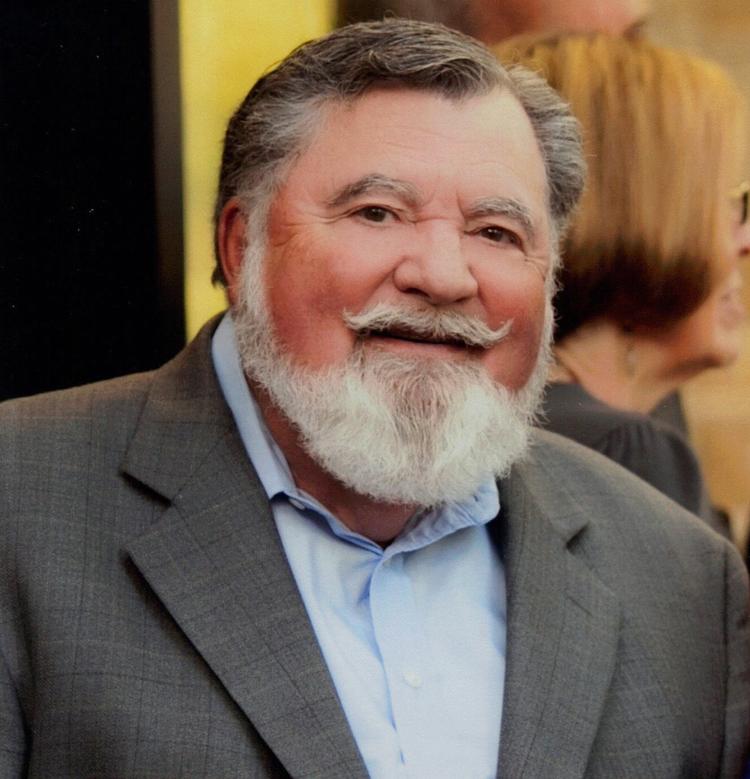 Gene Gumfory
May 21, 1939-May 12, 2020
Gene Gumfory was a successful businessman, starting the first Sonic Drive-In east of the Mississippi in 1971. When he retired, he sold his working interest in Denton's Sonic locations and two dozen other Texas locations, some as far away as Greenville, Nocona and Seymour.
Managers who worked for Gumfory extolled his kindness and his interest in nurturing their business sense and savvy. The workers he guided bought his interests in the restaurants, and said they try to honor him by perfecting his practices.
But Gumfory is probably best known for rolling up his sleeves and creating the largest community garden in the nation, and producing hundreds of thousands of pounds of fresh vegetables, fruit and eggs for hungry families in Denton and Denton County. Gumfory launched Shiloh Field on land donated by Denton Bible Church, and led locals in establishing a nonprofit, Friends of Shiloh Garden. This year, the garden produced a record volume of crops as the pandemic pushed more and more families to seek help from food banks.
Gumfory was 80 years old.
Phyllis George Brown
June 25, 1949-May 14, 2020
Phyllis George Brown was more than "a local girl done good." The Denton native blazed a trail for women in sports broadcasting.
Brown is remembered for winning the crown in the 50th Miss America Pageant in 1971. But she is celebrated for sharing the desk on the CBS sports show The NFL Today with Brent Musburger, Irv Cross and Jimmy Snyder. Brown caught criticism from fans and other sports commentators for what they saw as a lack of experience in sports commentary. She wasn't a former sports writer like Musburger, or a retired football player like Cross.
But Brown defended her body of knowledge with one simple fact: As a Texan, she said, if you hadn't cataloged the highlights of the University of Texas Longhorns or the Dallas Cowboys as a matter of culture and a fact of life, you weren't as true of a Texan as you could be.
She became the most prominent woman in sportscasting. She groomed herself to become a formidable interviewer, and eventually graduated to politics after she married John Y. Brown, the man who built the Kentucky Fried Chicken chain and became the eventual governor of Kentucky. She later launched her own businesses and married Hollywood producer Robert Evans. Both of her marriages ended in divorce.
Brown died after a long battle with polycythemia vera, a rare blood cancer. She was 70.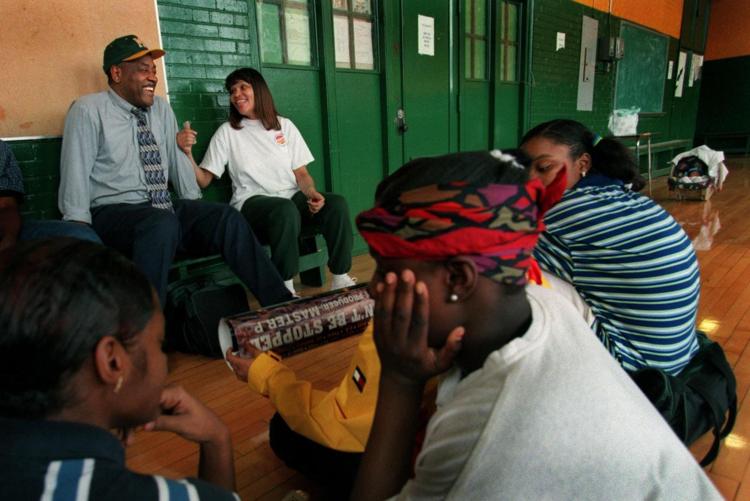 Jimmy Gales
July 15, 1941-June 4, 2020
Coach Jimmy Gales served as UNT's basketball coach from 1986-93, and it was his strategy and development that led the Mean Green to their first NCAA tournament appearance in 1988. He spent eight seasons as an assistant coach at UNT under Bill Blakeley beginning in 1975 before taking over the program.
Former players remember Gales as a man of few words, but whose words were as meaningful as his actions. He taught young players to plug into their hunger and competitiveness. They also said their coach taught them to work hard, show up and learn from their losses.
UNT inducted Gales into the school's Athletics Hall of Fame in 2009. The Mean Green fell to North Carolina in the 1988 NCAA tournament under Gales, who guided UNT to the final of the Southland Conference tournament three times.
Jeffry Eckels
June 15, 1957-July 23, 2020
Jeffry Eckels was a renowned double bassist who lent his skill to recording artists, made music for the stage and taught emerging performers at the UNT College of Music. He taught the UNT Five O'clock Lab Band in 2009.
Eckels was born in Wisconsin, and grew up there and in Virginia. He studied music performance at Berklee College of Music in Boston and pursued a doctorate in music at UNT. He played in chamber orchestras and jazz groups, contributed to many recorded albums, and performed in his church's worship band on the bass guitar. He was also a contributing member of the International Society of Bassists. Locally, he performed with UNT faculty member Rosana Eckert, and he performed regularly at Steve's Wine Bar in Denton.
His friends and peers recalled Eckels as a musician who was precise and polished — he was a deft technician — but deeply soulful and expressive. He was remembered as a loving husband and father. Students credit Eckels for his thoughtful teaching, and his skill as a vocal teacher as well as an instrumentalist who could work his way through classical and jazz arrangements.
Eckels, 63, had a long struggle with depression and died by suicide. If you or someone you love is struggling with suicidal thoughts, seek help by calling the National Suicide Prevention Helpline at 1-800-273-8255 or visit the Prevention Lifeline Website.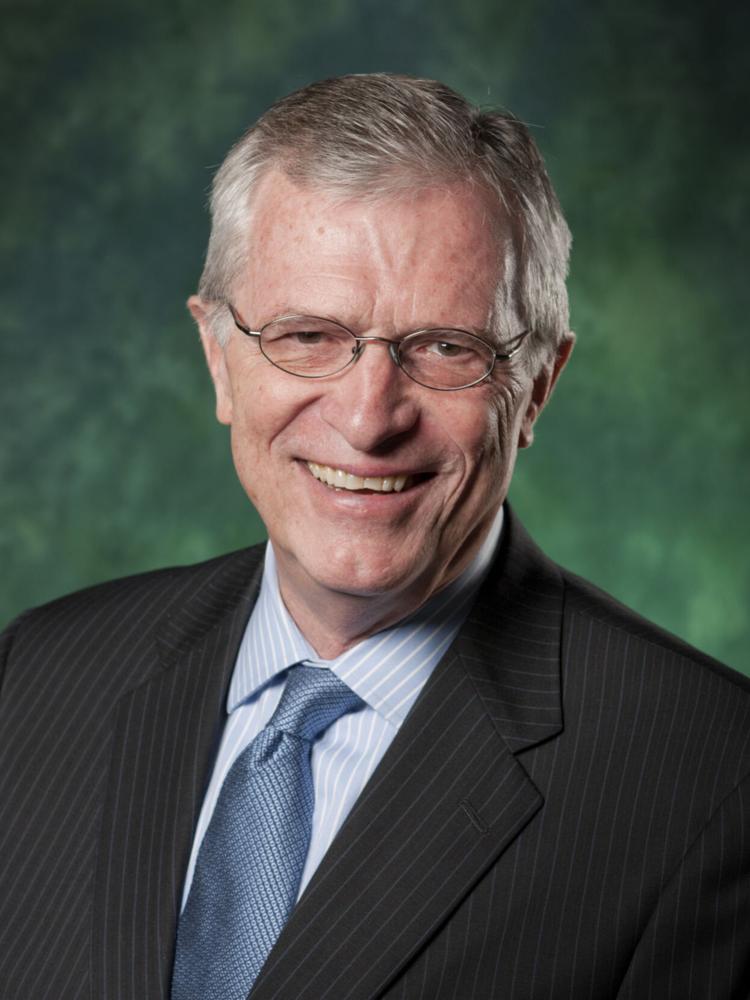 Keith Johnson
Aug. 25, 1942-July 31, 2020
Keith Johnson built the UNT College of Music classical trumpet program over his 30 years on the faculty. He took over the program in 1986 from the renowned John Haynie, whom he'd studied under as an undergraduate.
Johnson was born in Center and graduated from Center High School, then earned an advanced degree in trumpet performance from UNT and the University of Illinois.
Johnson performed with the Waterloo-Cedar Falls Symphony, the Dallas Opera, the Fort Worth Symphony, the New Hampshire Music Festival and the Sundance Brass Quintet.
He played baroque trumpet with the Dallas Bach Society, Fort Worth Early Music Consort, the Orchestra of New Spain, the Texas Baroque Trumpet Ensemble, the San Francisco Bach Choir and Orchestra, Texas Camerata and the New York Baroque Orchestra. He performed with symphonies in Texas, Louisiana, Kansas and Mexico.
His pupils have gone on to play in major ensembles, symphonies and military bands. He also had students who took his teaching to their own classrooms and studios, where they carried on his technical approach but also his coaching for trumpet players to perform with confident, easy breath control.
Johnson was diagnosed with frontal lobe semantic dementia in 2015 just after his retirement, but his death was a result of COVID-19. He had been living in a memory care facility when he contracted the coronavirus. He was 77.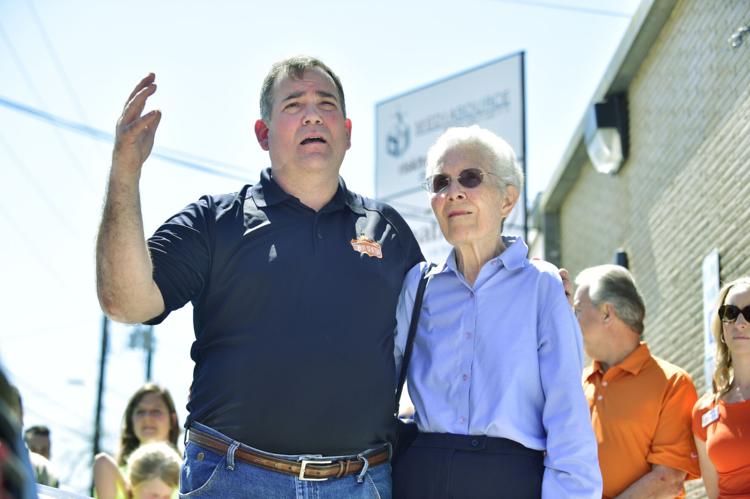 Elinor Hughes
June 30, 1932-Dec. 16, 2020
Elinor Hughes, Denton's first female mayor, died Dec. 16 at the age of 88.
Hughes led the city in 1976-77 and championed serving others. She was a president of the local League of Women Voters, and applied her civic skills on the Denton City Council during 1975-79. During her tenure, the council elected the mayor, not the citizens.
She is credited with proposing the idea of a "one-stop shop for human services" in Denton in the 1970s, and led a task force to develop a comprehensive plan to make human services available to residents.
Her ingenuity in creating a clearinghouse for human services eventually led to the creation of Serve Denton in 2012.
The Denton Record-Chronicle followed her work in the 1970s with the local League of Women Voters and as chair of the Inter-Agency Council on Community Services. She served as coordinator of Denton Area Wide Community Services and Continuing Education, and in 1973, she received the "Little Old Lady in Tennis Shoes Award" for her volunteerism.
Hughes was born in Shreveport, Louisiana, and moved to Denton in 1962. She had moved to Dallas in August this year.