Denton bid farewell to leaders, creative souls and winners who fought through losses in 2019.
Larry Austin, an electronic music composer and University of North Texas professor, died at age 88 on Dec. 30, 2018, — leaving friends, family and peers on the UNT faculty grieving at the start of the year.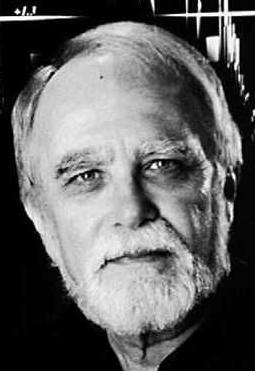 Austin led the department of composition studies at the university from 1978 through his retirement in 1996. He produced more than 80 pieces of music that were played with the New York Philharmonic and in Carnegie Hall. He made electronic music before computers simplified the process. Austin was the first American to win the International Electroacoustic Music Competition's Magistere Award.
Daniel Rivera, 14, and Diego Rivera, 17, were killed in January when their SUV crashed into Hickory Creek. Diego Rivera was a senior at Guyer High School, and Daniel attended Calhoun Middle School.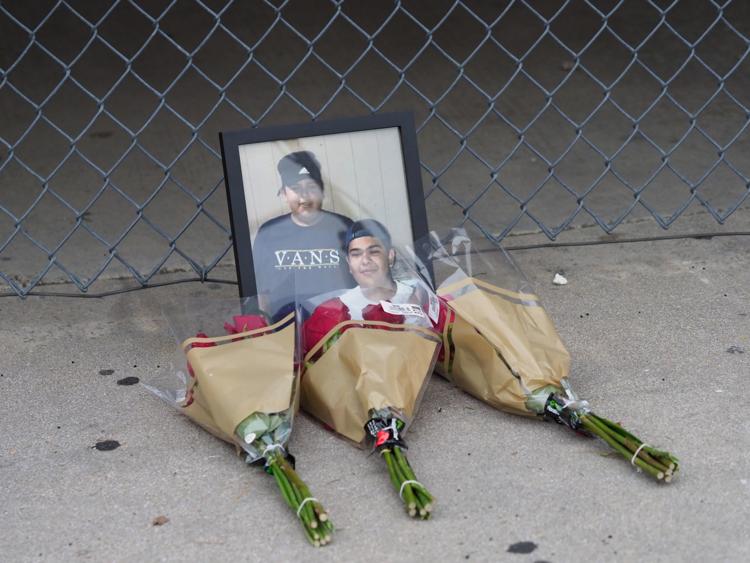 Denton police found the submerged vehicle on the morning of Jan. 9, but they had been searching for the teenage brothers the night before. The fatal accident renewed calls for officials to make the dangerous roadway safer, and a funeral service for the boys filled Immaculate Conception Catholic Church.
When Andy Knapik died at age 45 on Jan. 21, his friends decided to make sure his legacy was as generous as he was.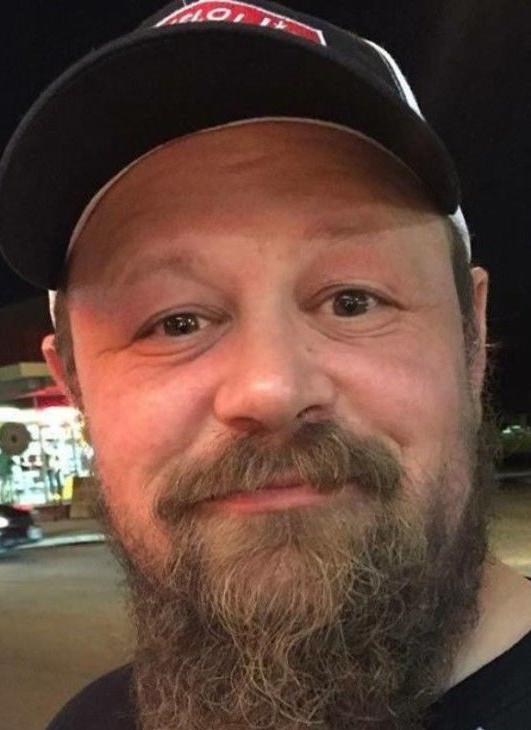 The local volunteer earned his bachelor's degree in political science at UNT, where he was working before he died, and was pursuing a master's degree in nonprofit management. Knapik thought he had a case of food poisoning in late 2018, but was suffering a heart attack. Eventually, Knapik got a heart transplant, but died roughly a month later.
Knapik was remembered for his generosity and energy, but was celebrated for being a founding member of the Denton Music and Arts Collaborative, a local nonprofit that connects musicians and artists with health care and mental health support.
Bettye Myers, a longtime Texas Woman's University professor and Denton volunteer, died at age 92 on Feb. 18. She suffered a stroke at home.
Myers was known for her 54 years of service to TWU, but also as a tireless advocate for Denton residents. She held leadership positions with several organizations in Denton over her life, including the Denton school board, the TWU Alumnae Association, the Kiwanis, Denton County MHMR Center and Denton City County Day School.
Caroline Booth, the director of economic development in Denton, died at 42 on March 24, just two days before she was to receive a defibrillator.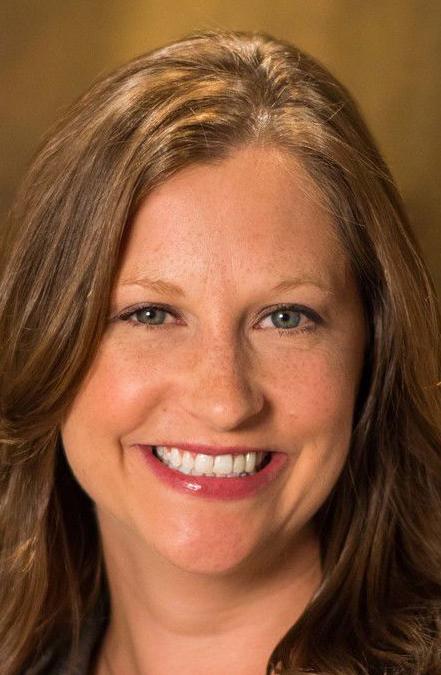 Booth was diagnosed with heart failure in 2017. She was the city's economic development director since 2016, and her work included managing tax incentive programs and helping recruit major employers to the area. She first started working with the city in 2014 as the business development officer for Denton Municipal Electric.
Her funeral service filled the church she attended, St. Andrew Presbyterian Church in Denton, with family, friends and colleagues.
Fred Moore High School Head Principal Marilyn Rabsatt died at age 49 on April 2. Rabsatt had been in treatment for cancer for about 10 years.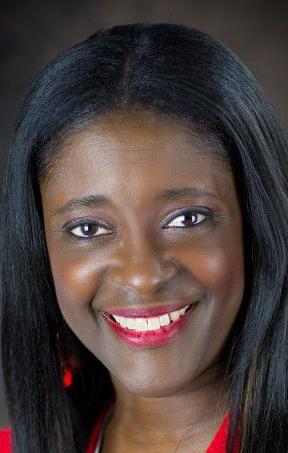 Rabsatt was hired as the head principal at Fred Moore in 2016. She brought 18 years of experience as an educator to the position. Her friends, family and colleagues remembered her as someone who had a passion for students who struggled to fit into the traditional classroom.
Roy Appleton Jr., the former president and general manager of the Denton Record-Chronicle from the 1960s through the 1980s, died at 94 on April 8. Appleton retired in 1991 after 44 years at the newspaper, the only place he had worked full time after serving in the Marine Corps in World War II.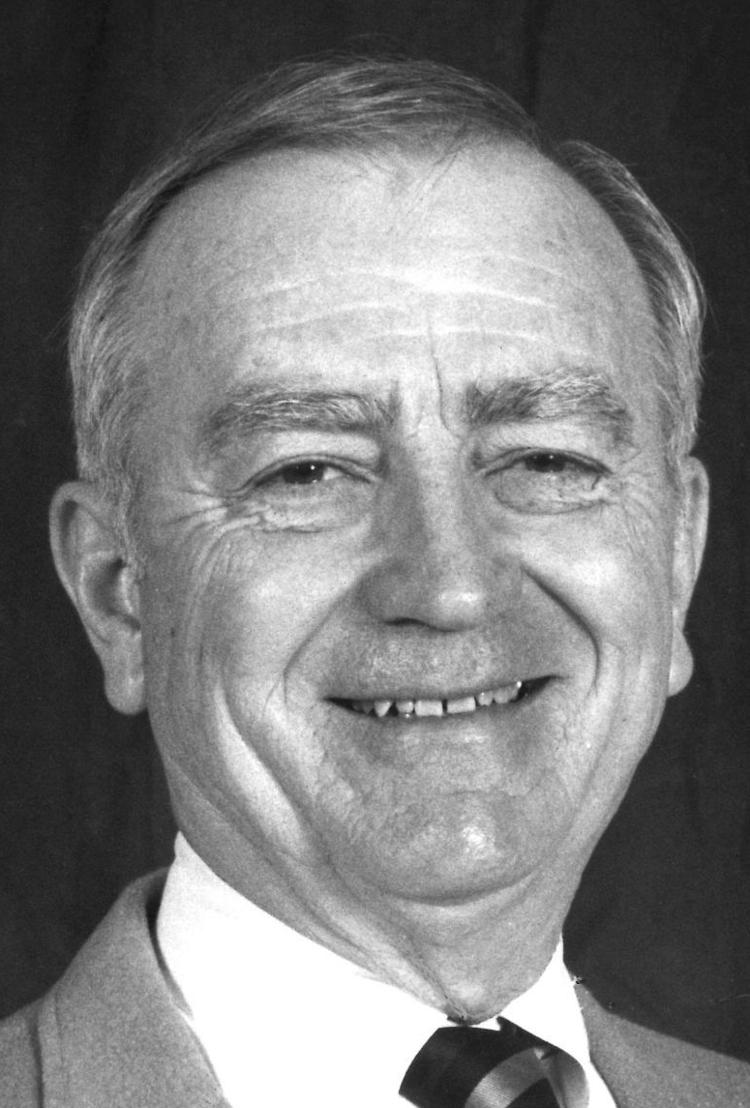 Appleton was active outside of the newsroom, too. He served as president of the Denton Rotary Club, Denton Jaycees, Greater Denton Industries, the United Way of Denton County and the Denton Chamber of Commerce. He viewed civic engagement as a way of life, whether he was considering the city's development as a newspaperman or a volunteer.
Frances Vivian Perry "Pat" Guyer died on June 2 — less than four months from her 100th birthday.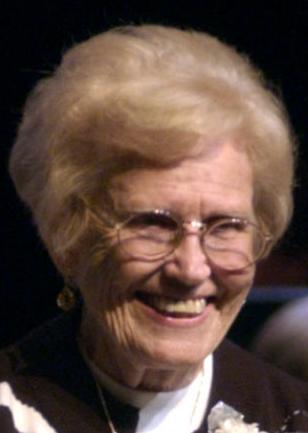 She was the wife of John H. Guyer, for whom Denton ISD's Guyer High School is named, for more than six decades.
Guyer attended high school events until just weeks before her death. She was an alumna of TWU, where she earned her master's degree, after receiving a bachelor's degree from Texas Wesleyan University.
Elida Tamez, who was a development officer for the UNT College of Music and an environmental activist, died at age 59 on June 9.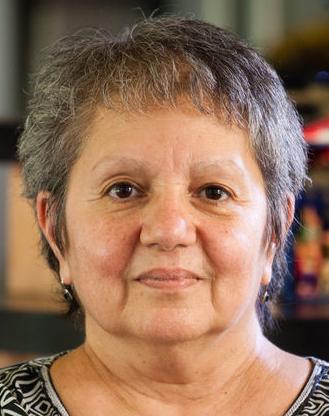 Tamez became a high-profile anti-fracking activist during Denton's campaign to ban natural gas fracking in the city limits in 2015. Tamez was part of a group of protesters who sat in the path of drilling trucks and were jailed for criminal trespassing but never charged. In her police mugshot, Tamez was bald as a result of chemotherapy. She battled ovarian cancer for two decades before she succumbed to the disease.
In her work for the university, Tamez raised money for the flagship music college.
Clarence "Woody" Wood died at age 94 on Aug. 28.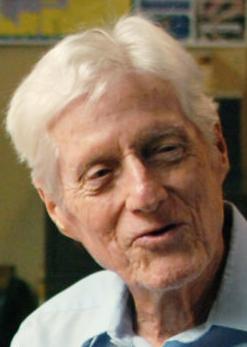 Wood was a lifelong musician and a Denton resident. He served in the Navy during World War II and was stationed at Pearl Harbor. After serving, Wood used the GI Bill to study music instrument repair at the Conn musical instrument factory in Indiana. When he came back to Texas, he enrolled at the UNT College of Music, where he became part of the inaugural One O'clock Lab Band.
Wood — who became known as "Mr. Woody" — put his time and talent to work to help musicians make the best sound possible by repairing their instruments. He earned attention when he built a flute for an ambitious girl who played the instrument with one hand.
James W. "Bill" Giese died Sept. 5 at age 94. Giese was an accountant, a professor at several universities and past member of the Denton school board.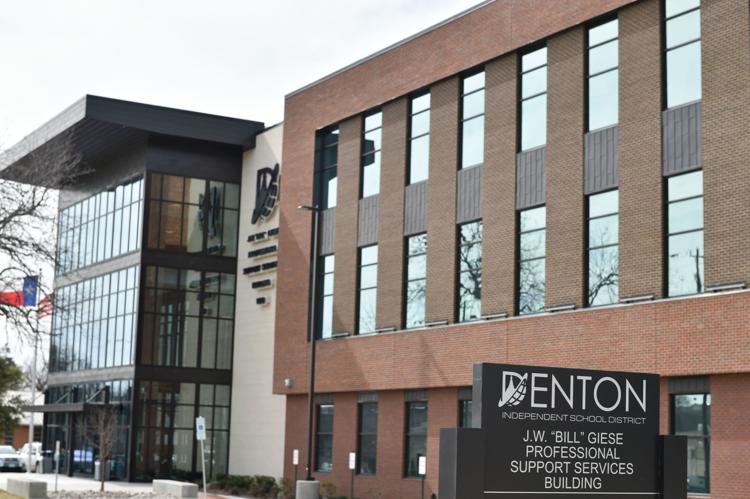 He retired as professor emeritus from UNT in 1985. The school district named the district's professional support services building for him. Giese served on the board during a time of increasing enrollment, declining property values and decreasing state funds. His friends and colleagues praised his ability to help Denton ISD through that troubled time without raising taxes.
Horace Brock, a retired accounting professor from UNT and a pioneer in the oil and gas accounting field, died Oct. 26 at age 92.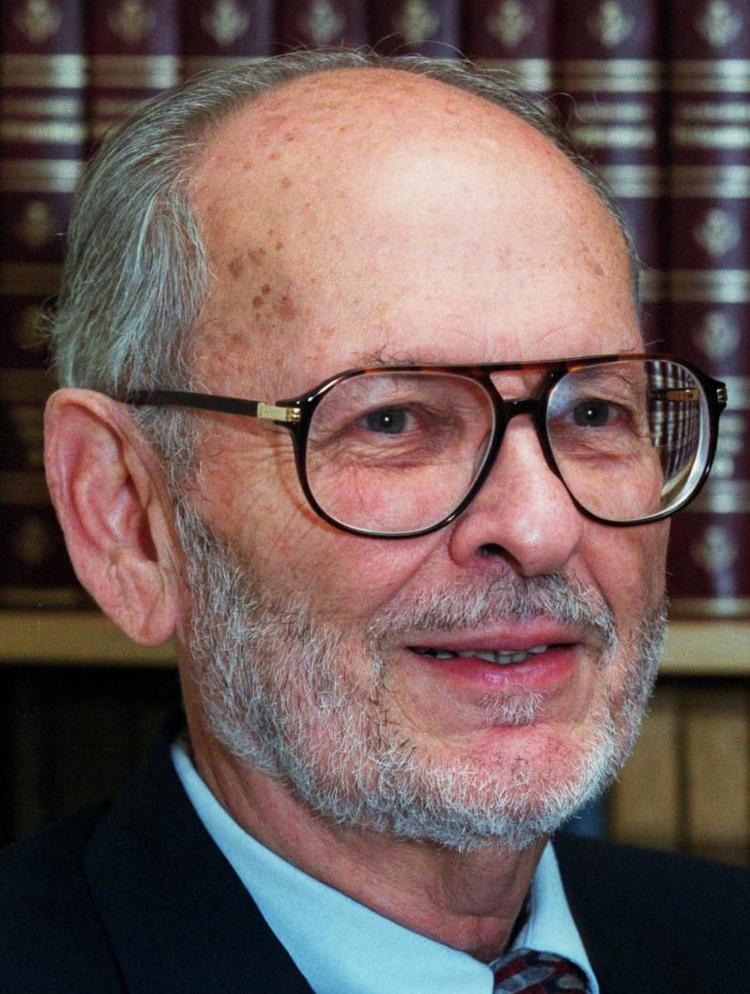 Brock helped to put UNT's accounting department and business school on the map, and founded UNT's Institute of Petroleum Accounting. He served as president of the Council of Petroleum Accountants Societies.
He also contributed to civic and cultural life in Denton, supporting his wife Euline's political campaigns for mayor and other offices. The Brocks were charter members of Trinity Presbyterian Church, one of Denton's first racially integrated churches.
Bob Montgomery, a longtime Denton resident and three-term Denton City Council member, died Nov. 10 at age 84.
Montgomery served on City Council from 2002 to 2008, and served on various other boards and commissions before his tenure on council. He spent 13 years on the Historic Landmark Commission and the Ray Roberts Lake Planning and Zoning Commission, and was passionate about the Denton Convention & Visitors Bureau.
He had other interests in Denton's growth and development: He was a "Top Hand" — a member of the volunteer corps that helps stage the Denton Arts & Jazz Festival, for years.
Martha Len Nelson, a longtime Denton volunteer and civic leader, died Nov. 16 at the age of 90.
Nelson was a tireless advocate for the community and a backbone among Denton's arts boosters.
Nelson was a Denton native and the last living founding member of the Denton Benefit League, a local nonprofit that raises money for local nonprofits. The league was just one of the initiatives Nelson worked on over the years. She graduated from UNT with a music degree and worked as a caterer in Denton for years.
Mildred Jo "Millie" Giles, an artist and former UNT School of Visual Arts & Design faculty member, died Nov. 26.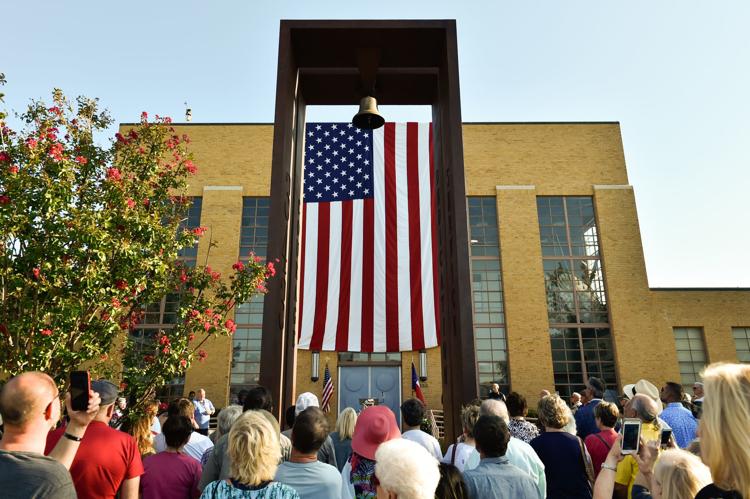 Giles eventually served as the coordinator of UNT's watercolor concentration, and she was active in the Visual Arts Society of Texas. Most recently, Giles drove the local public art project to create a memorial bell tower at Denton's Central Fire Station. Giles designed the bell tower, which includes the original Denton firehouse bell and an I-beam from the World Trade Center.
Hayden Fry, the legendary UNT coach and athletic director who guided the school's football team during one of the best stretches in program history, died Dec. 17 at age 90.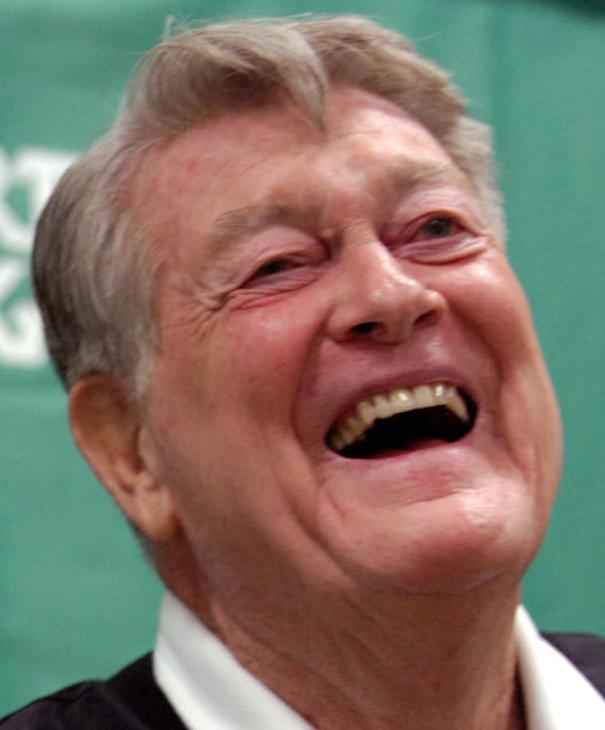 Fry spent 20 seasons as the University of Iowa head football coach after leaving UNT in 1978. He was UNT's head football coach from 1973 to 1978, and also spent time as the university's athletic director. He led UNT to the Missouri Valley Conference championship in 1973.
Fry shepherded the Mean Green to a 40-23-3 record during his six seasons in Denton and was on the sidelines for some of the more memorable wins in program history, including a 21-14 win over Tennessee in 1975.
UNT inducted Fry into its Athletic Hall of Fame in 1997.