Republicans kept a tight grip on Denton County's top court on election night.
Dianne Edmondson, the longtime Denton County Republican activist and official who has leveraged her network of conservatives to boost other Republicans into office, cashed in on that grassroots work to beat Democrat Bryan Webb for the county Precinct 4 commissioner seat.
"I've done this for other candidates, and I sure appreciate they were able to do it for me," Edmondson said.
Edmondson will replace Andy Eads, the Republican who won his race for Denton County judge.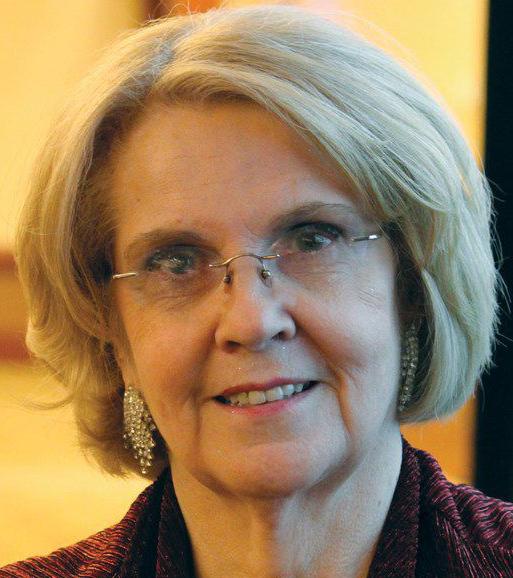 Edmondson beat Webb by 16,764 votes. She received 61 percent of the vote compared to Webb's 39 percent. About 75,926 people voted in this race.
"I am really honored and humbled," Edmondson said of the Precinct 4 voters. "I appreciate their vote of confidence."
Edmondson won easily, but it was an entirely different story for Precinct 2.
Brandy Jones, the Democratic challenger, chased incumbent Ron Marchant, a Republican, down to the wire on election night. Marchant won the election by 401 votes.
Tight race for Precinct 2 commissioner
Jones, a law school student from Dallas, and Marchant, who has been in office since 2007, ran a close race until the end Tuesday night.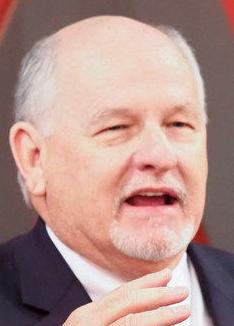 Jones tallied 24,875 early votes, and Marchant took in 25,734 early votes. Just after midnight, with all precincts reported, Marchant had 32,398 votes, and Jones had 31,997 votes.
Jones ran a campaign devoted to transparency and civil rights; she said county commissioners should do more than allocate funds for roads and bridges. Marchant had said citizens should aspire to be more involved with local government.
The last time Marchant was up for election, in 2014, he did not have a Democratic opponent. In the 2014 general election, Marchant garnered 21,134 votes. Amid historic voter turnout across the state and Denton County, Jones and Marchant each had more support in this election from early votes alone than the total turnout in the 2014 midterms altogether.
During early voting, Jones supporters made a strong case in her campaign's effort to unseat incumbent Ron Marchant. Jones received about 24,875 votes, and Marchant raked in 25,734 during early voting.
Precinct 2 covers in the southeast corner of Denton County, including Little Elm, The Colony and portions of Carrollton.
Webb falls to Edmondson
Webb said he congratulated Edmondson on her victory hours before the final results were reported.
The early-voting numbers were enough to signal his loss, he said. Edmondson raked in more than 13,000 votes over Webb. Edmondson had 36,185 early votes, and Webb had 22,697 early votes.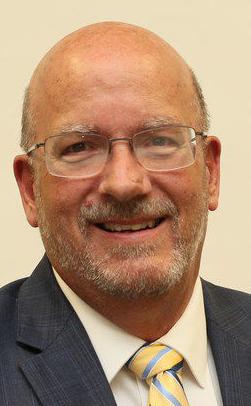 "We had a tremendous turnout," Webb said. "The voters spoke and we listen to what the voters say. Right now I'm going to focus on tomorrow, getting my campaign signs down and cleaning up southwest Denton County."
The two politicians aspired to reach their highest-held elected office by running to be the next Precinct 4 commissioner.
Webb is a former Flower Mound town councilman. A Democrat, he positioned himself as fiscally conservative. He said his experience passing government budgets with tax dollars would better serve Denton County than Edmondson's network of Republicans throughout the state and county.
Edmondson is a longtime Republican Party official and volunteer. She served 14 years as the Denton County Republican Party chairwoman. Even with decades as being a familiar face to county Republicans, those voters did not enthusiastically show up for Edmondson alone in the 2018 primary election. She reached the general election through a runoff election.
About 1,300 more people voted for Webb in the Democratic primary election than voted in the Republican commissioner Precinct 4 runoff election altogether. That is despite Republican voters more than doubling their support over Democratic voters in the precinct's primary election. In the Republican primary election, Edmondson was bested by candidate Jim Carter by 1,200 Republican votes. She went on to win the runoff election by 109 votes.
"This one tonight is a whole lot better," Edmondson said Tuesday night. "I worked very, very hard. I had over 200 grassroots people who were supporting me."
During the race, Webb filed a complaint with the Texas Ethics Commission claiming Edmondson paid thousands more toward credit card bills than needed to be spent, raising questions in Webb's mind that Edmondson mishandled campaign funds. No action has come from the TEC, which ultimately determines if any misconduct occurred. Edmondson called Webb's claims false, and she said it underscores how desperate his campaign was to beat her.