People marching with Black Lives Matter and other human rights groups say the country's health care system needs to change, too. Some distrust can be traced to the different quality of care that patients receive, depending on the color of their skin or who is paying for the care.
Katina Butler, a longtime resident and member of Denton's creative community, says she almost lost her first baby to those disparities.
Butler was in her mid-20s and newly married when she became pregnant. She liked and trusted her doctor, who was Black. She had confidence in the midwife, too. A few months into her pregnancy, she started having pain. She called the doctor's office to report her concerns, but the nurse refused to put her through to the midwife, telling Butler it was just the flu and she'd be fine. The pain was worse the second day, and Butler called again. The nurse, who was white, became angry with her for calling again.
"The third day, the pain was so bad I was almost on all fours," Butler said. "I called the after-hours number, screaming and crying."
Her doctor called back and told her to go to the hospital. The hospital discovered she had fibroids, which meant her pregnancy was high-risk.
Curiously, she said, her doctor brought the nurse with him when he visited her in the hospital to check on her.
Butler carried her baby to term but developed complications during labor. The midwife had to step back when the baby became distressed. Her regular doctor was on vacation. The doctor on duty got angry when she cried out, telling him she could feel the cuts as he began the emergency cesarean section. He made one more cut as he asked her whether she could feel it.
"Then I passed out," Butler said.
Putting individual experiences like that against the backdrop that African women were brought to America to be bred like animals, it's easy to see why there's tremendous distrust, she said.
"When we express pain, we are not to be believed," she said.
In addition, researchers, doctors and hospitals used Black bodies to experiment — giving former World War II Tuskegee fighter pilots syphilis and leaving it untreated, for example, or sterilizing women without their consent — adding to generations of trauma and distrust of health systems.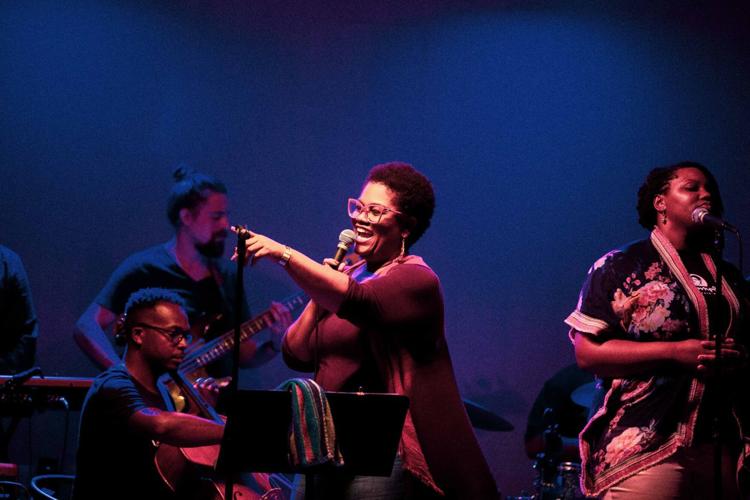 "Black death is normalized, the discarding of Black bodies is desensitized," she said.
Because white supremacy was established as the country's social construct 400 years ago, people are simply unable to look at the whole system and what it does to individuals, she said.
"There's so much collateral damage," Butler said.
At one point, Butler had to go back home to Memphis to help her mother, who was seeing a doctor for a medical issue but wasn't improving. Butler saw that her mother was being overmedicated. They got the prescription fixed, but not before the medicine induced diabetes and damaged her vision, Butler said.
Disparities in insurance coverage are part of the problem, too. As public programs, Medicaid and Veterans Affairs make health care payment and treatment decisions difficult. Patients who depend on those systems to pay for their health care are treated differently, Butler said.
University of North Texas graduate student Priscilla Yeverino agrees the insurance system falls short. And with the pandemic, they are getting worse — and not just because so many people are getting sick.
Yeverino's family was privileged before and had good health insurance. Her father lost his job in the pandemic, and with it his access to health insurance.
"I don't think anyone in my family has access to insurance now," Yeverino said, calling that a failure of the system.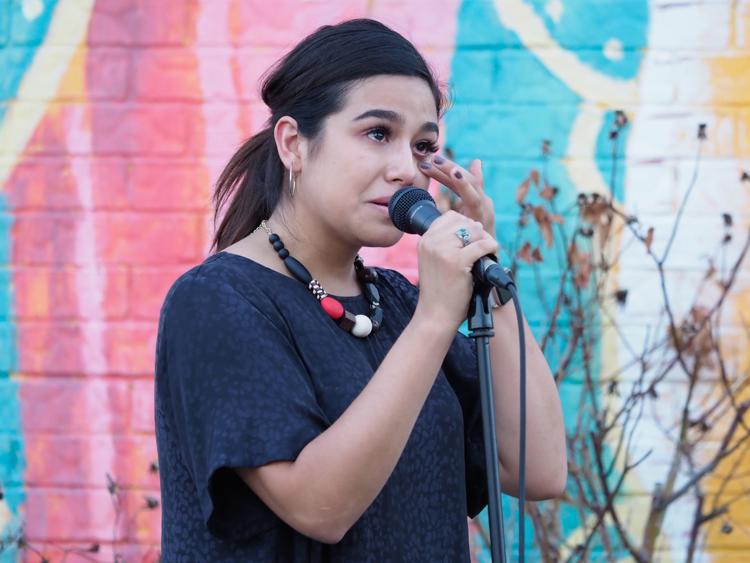 Her mother needs regular treatments for a chronic condition, and her parents scrambled to get her medicine through a free trial program instead.
Yeverino said disparities in the health care system and elsewhere triggered her activism and the activism of many other people. She got involved after her roommate invited her to join Bernie Sanders' campaign in 2016.
"I saw this old man yelling on TV," Yeverino said of Sanders, who wasn't the inspiration for her work as much as the presidential campaign itself was.
"The campaign had the tools to communicate about the things that were unjust," Yeverino said. "Through the supporters and leaders, we got involved and were helping. We were hearing from Black, Latinx and Indigenous people about the issues they were having in their communities."
The public option wasn't helping those people with health insurance, she said, adding that the political tide for her and many others has turned because of that.
She'll continue to support marches, and is getting involved in larger groups that have political cache, such as Sunrise Dallas, which focuses on the Green New Deal.
For her part, Butler has supported the marches but also is serving on the mayor's committee examining local use of force by Denton police. She also started The Fountain, a movement to create safe spaces for Black women and other women of color to heal, connect, create and grow spiritually.
"When Black women's lives matter, then all women's lives matter," Butler said.