In an impassioned five-minute statement Friday, Yolian Ogbu, president on the University of North Texas Student Government Association, told the UNT System Board of Regents about the changes she wants to see at UNT.
Ogbu has led efforts on campus to increase cultural competence and better the experiences of black students on campus since Caitlin Sewell, assistant general counsel, used a racial slur in a public forum last week. Ogbu led nearly 200 students to silently sit in during the regents' Thursday meeting and then addressed the full board Friday.
"The university must seriously reflect, as well as the [UNT] System, on the past and future and transition toward being proactive stewards of education dedicated to making intentional efforts to create an educational community that values and supports us," Ogbu said in her remarks. "In order to form a more united and culturally sensitive campus, [we want] to implement changes in school policy and legislation for the betterment of the black student experience on campus to provide a framework to eliminate institutional bias, advocate for cultural and racial education and to promote unity among all members of the UNT community."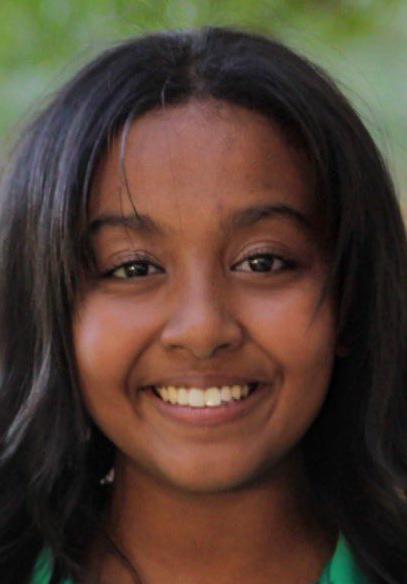 Ogbu said afterward that as she spoke, she could see Chancellor Lesa Roe choking up, and saw sympathy and real emotion from Laura Wright, the board chairwoman. Immediately after, Wright responded and vowed to do better for students of color.
"Equity, diversity and inclusion are active points of emphasis, and we know they require deliberate and continuous commitment in order to foster the culture we need of open-mindedness, compassion and inclusiveness among students faculty and staff," Wright said. "Thank you — we're going to raise the bar, and we're going to be better."
During Ogbu's remarks, she outlined demands that she and leaders from the campus NAACP and Black Student Union have made: required diversity training for all university employees, a mandatory cultural competency course for students, a strategic plan for increased diversity and inclusion, an increase in staff and faculty members of color, and additional financial resources for the multicultural center.
UNT President Neal Smatresk is already working to implement training and a new strategic plan, while Roe connected Ogbu with the vice chancellor for facilities to discuss how to get more space for the multicultural center. After the meeting, both Smatresk and Elizabeth With, vice president of student affairs, tweeted in support of Ogbu and her mission to better UNT.
Late Friday afternoon, Provost Jennifer Cowley also sent an email to faculty and staff members outlining the changes students want to see on campus. She encouraged employees to talk about closing achievement gaps for minorities and announced that she and Joanne Woodard, vice president for institutional equity and diversity, will host a brown-bag lunch series about creating an inclusive campus.
To move forward, Ogbu plans to continue meeting with university and system officials to capitalize on the moment she and other students have created.
"I think the demands we said today were actually listened to, and I physically saw the emotions coming from a lot of the regents, so I'm hopeful," Ogbu said. "I'm seeing that people are ready to have these conversations, so I hope this was a nudge in the right direction."