U.S. Rep. Michael Burgess, R-Pilot Point, had been listening to debates on the House floor for roughly an hour and a half Wednesday when he felt conversation became repetitive.
Members of Congress were debating the certification of Electoral College results for Arizona when Burgess decided to head back to his office to get some work done before returning to the floor.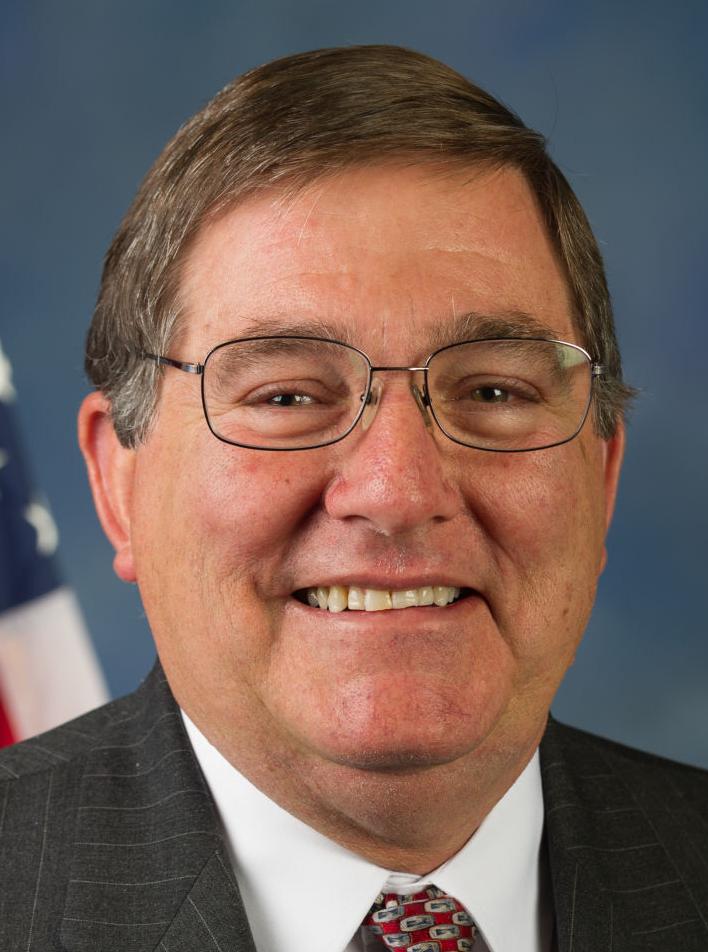 As he told listeners to WBAP Morning News on Thursday, his staff were locked down in his office by the time he made it there.
Extremist supporters of President Donald Trump had begun to surge onto and into the Capitol. They broke windows, scaled walls, rifled through documents, stole, fought Capitol Police and much more over the next several hours.
Four people involved in Wednesday's events at the Capitol were confirmed dead Thursday morning.
Burgess watched the events unfold from a TV in his office in the Rayburn House Office Building, across the street from the Capitol, alongside staffers. Recalling those events Thursday afternoon, Burgess told the Denton Record-Chronicle he didn't feel intimidated by the rioters.
"I wasn't on the floor," he explained over the phone. "I suspect I would have [felt intimidated] had I been there."
He was emphatic Thursday that what pro-Trump extremists did was wrong and that people should be held accountable for their actions. He pointed to a tweet from Trump over the summer in which he authorized the federal government "to arrest anyone who vandalizes or destroys any monument, statue or other such Federal property in the U.S. with up to 10 years in prison."
Burgess said he expects some of those responsible for the insurrection to be held accountable.
Burgess declined to comment on the initial lack of National Guard presence at the Capitol, saying several government entities are currently investigating Wednesday's events and that it wouldn't be right for him to speculate.
He similarly declined to comment on the reported injuries of dozens of the Capitol Police, saying instead that officers performed well but perhaps didn't have the manpower they needed.
Rioters storming the Capitol were "not the fault of any individual Capitol policeman," he said.
Jayne Howell, Denton County Republican Party chairwoman, responded Thursday to an interview request regarding Wednesday's incidents with a prepared statement sent through a spokesperson.
"It was wonderful to see so many patriots peacefully gathering in Washington to support our nation and participate in the constitutional freedoms of peaceable assembly and free speech," she wrote. "However the people that created disruption and violence should be identified and dealt with appropriately. This was wrong."
She also wrote that "opinions and emotions [are] racing on both sides of the spectrum regarding election fraud," and she believes all Americans should have faith in our election system.
She did not respond to additional questions, including how she felt about the certification votes for Arizona and Pennsylvania.
Angie Cadena, Denton County Democratic Party chair, did not respond to requests for comment submitted Wednesday and Thursday.
Burgess voted to oppose certification
Burgess eventually voted against certification of Electoral College votes for both Arizona and Pennsylvania upon returning to the floor Wednesday evening. He was in the minority on both votes, and Congress eventually certified the Electoral College votes early Thursday that made Joe Biden the president-elect.
He said his objections revolved around changes to voting laws and procedures amid the pandemic without approval from state legislatures.
When asked how changes in other states were different from changes to Texas voting practices in 2020, when the Texas Legislature wasn't in session, Burgess said it was different in Arizona because changes there were so extreme.
For instance, he said, courts extended the deadline for Arizonans to register to vote instead of referring the question to the state legislature.
In total, 121 House members voted to object to the will of voters in Arizona. The same was true for 138 in the case of Pennsylvania.
Burgess on Thursday said he didn't think threats of mob violence affected anybody's votes Wednesday, and he hadn't heard from any colleagues to the contrary.
"This job carries with it a certain degree of uncertainty," he said.
He said Wednesday's events most reminded him of the historic vote on the Affordable Care Act in 2009. He said the Capitol then also was packed with people.
He also pointed to electoral certifications in 2017 as similar. He recalled the galleries being packed full of people vocally opposed to President Trump. The same was true, he said, for the certification votes in 2005.
Pandemic restrictions meant people weren't permitted inside to observe the votes on Wednesday the way they would in typical years.
When asked what turned a relatively peaceful protest earlier in the day into the mob violence that rocked the country, Burgess said, "I don't know that I have a motive for you."
He declined to say whether Trump's comments during the rally earlier in the day, in which he urged his supporters to march on the Capitol, had any part in the day's violence.
"I was on the floor of the House when the president made his remarks, so I didn't hear those," Burgess said.
He said he hadn't had a chance to look over a transcript of the speech, either.