The Denton Economic Development Partnership Board has recommended tax incentives for Tyson Foods when it builds a 350,000-square-foot storage and distribution center in the city.
The company plans to build a highly automated distribution center near the intersection of Jim Christal Road and Western Boulevard that would employ 100 people full time at the average wage of $24.82 an hour, according to documentation from the city. The land is in the contract stages, and the sale has not been finalized.
The company is planning to come to Denton and has asked for incentives that would total $734,436 over six years, which would be generated by a 25 percent tax abatement on business personal property for six years. The company estimates it will invest $30.6 million in business personal property for the project. With other land improvements, the total valuation of the new building is expected to be $51.6 million, according to city documents.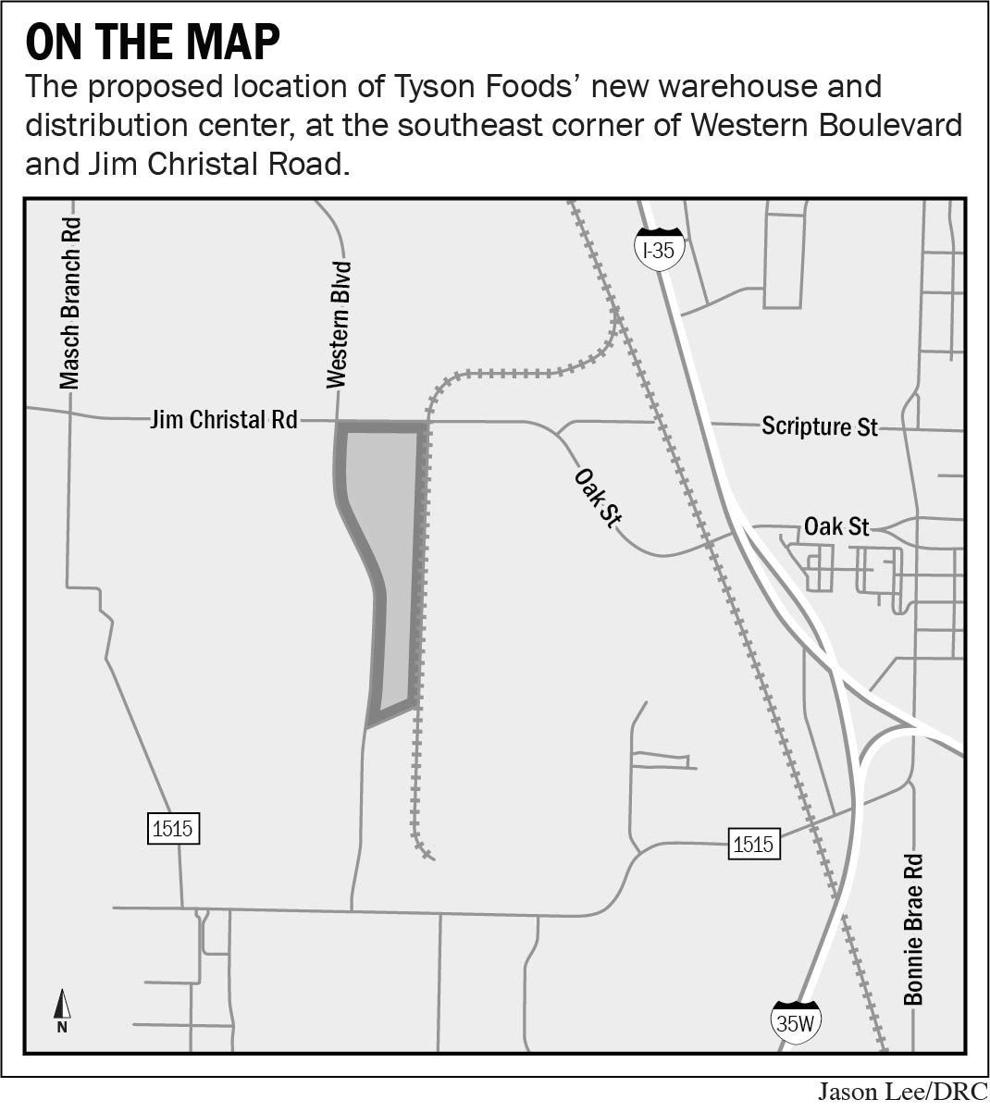 Tyson reached out to the city's economic development office in February about finding a location, said Caroline Booth, the city's economic development director. At no point in the discussions did the company request a code name for the project, she said.
"Denton has a cluster of refrigerated and frozen-food distribution centers, so we have a reputation as a good place to locate that type of facility," Booth said.
No formal timeline for the project has been released, but similar projects generally take 18 to 24 months to build.
In a statement, Derek Burleson, a spokesman for Tyson, said no plans have been finalized for a Denton location.
"We do have interest in expanding our distribution and warehousing network to the Denton area, but plans have not been finalized at this time," he said in an email.
The next step in the process will be a discussion about the project at the Nov. 27 Denton City Council work session.
From there, the council will direct staff on how to proceed and potentially put it on a regular council meeting agenda for a vote.
In the past year, the council has voted to abandon three tax rebate agreements.
Additionally, the council voted against giving a tax incentive package to U.S. Cold Storage, which stores and distributes refrigerated and frozen-food items.
U.S. Cold Storage moved to Denton without the tax incentives and opened in September.