As an experienced climber and exercise physiologist, Roxanne Vogel has climbed five of the seven highest summits in the world.
In 2017, the Texas Woman's University graduate started experimenting with rapid ascents to get up the mountains faster and has cut trip times up two major summits in half.
Now, she hopes to do the same with the world's highest mountain, Mount Everest. Vogel, 33, plans to complete the journey up the mountain's north face to the 29,029-foot summit, then climb back down, in 14 days. She's set to depart sometime between May 1 and May 15, depending on weather.
"I don't know if it's going to work, but I'm going to give it my best try," she said in a phone interview last week. "I want to be successful and come back safely, but there's things I can't control."
Normally, hikers take five to seven weeks to get up and down the mountain, and a lot of the time is spent acclimating to the climate and altitude. Vogel has been sleeping in an altitude training tent since February to simulate the low oxygen levels in high altitudes.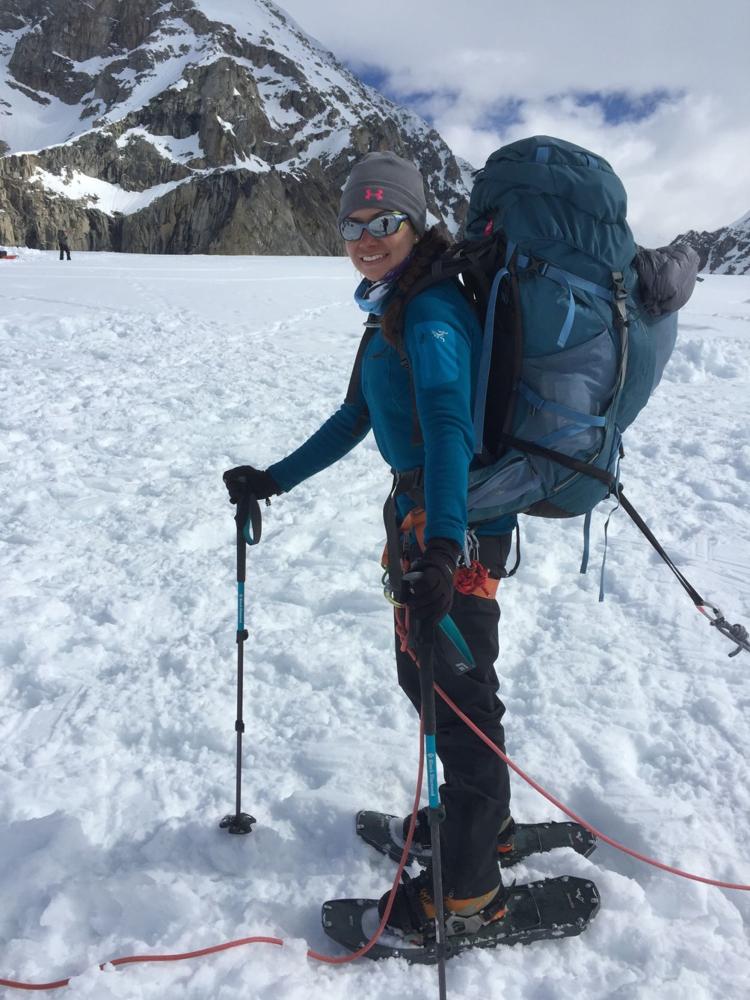 At work as a nutrition and performance research manager at GU Energy Labs in Berkeley, California, she's also spending four hours a day in oxygen-restricted chambers.
"I feel like I live in a bubble, and in a lot of ways, I actually do," she said.
She's used this training structure to prepare for climbing two other summits, and it's worked. Plus, she's been training with climbing coaches since last summer, spending two to six hours a day, six days a week, training for the climb.
Part of the climb will be conducting research for work, and she'll be wearing a shirt with sensors her company developed that can do electrocardiograms, continuously monitor her breathing, pulse and blood pressure, and check her oxygen levels.
By collecting data on herself, Vogel hopes to learn what happens to the human body during ascent to extreme altitudes, from muscle loss to cognitive impacts.
"This has become a work project, so I have the approval to present the research because you don't really have this kind of data from above 18,000 feet," Vogel said. "All of this goes back to my time at TWU and the research I did there."
Vogel, a California native, graduated from TWU in 2017 with a master's degree in exercise and sports nutrition. As her motivation, she cites her curiosity from her dissertation research into supplemental proteins and her work helping athletes train and perform at their best.
"The motivation behind this is purely scientific curiosity and that the mountains and being in them is one of the greatest joys I have in my life," she said. "I think people have a perception of people climbing that we want to conquer and dominate — like man over nature — but I'm not that person."
Regardless of whether she succeeds, she hopes the climb will spread awareness about the shortage of women in mountain climbing and help encourage others to try it.
"There's not that many female mountain guides or climbers," she said. "It's been so great in my life that I want to get other women psyched about being in the mountains and exploring more."